The Organizing Trend The Home Edit Ladies Can't Stand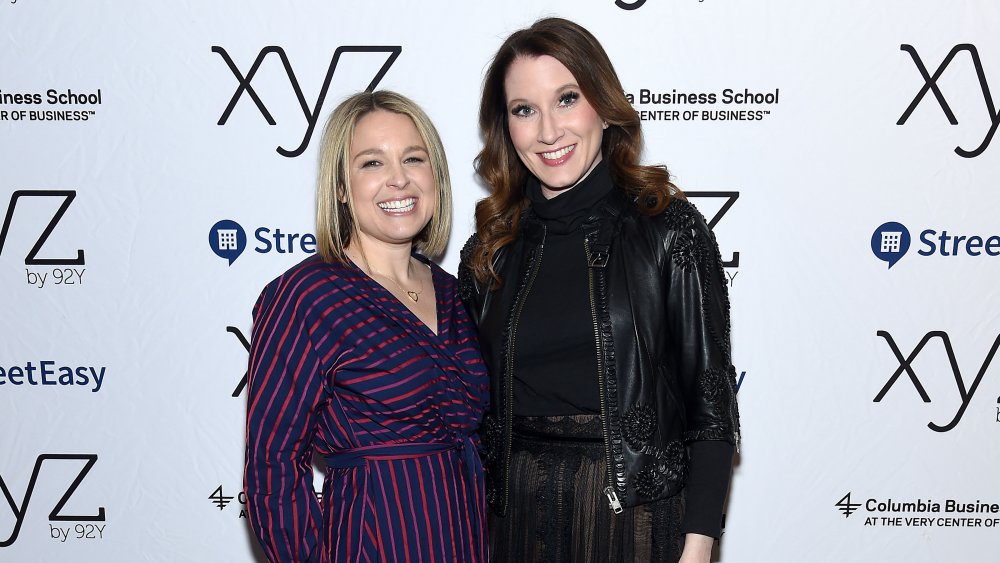 Jamie Mccarthy/Getty Images
First we reorganized, er, tidied up our lives following Marie Kondo's every tip. Did arranging items in drawers according to size spark joy? For some. But just in case you need a new organizational trend to motivate you to get your pantry in tip-top shape, meet Joanna Teplin and Clea Shearer of The Home Edit. These ladies ran a successful business for five years and now have their own show on Netflix helping the less organized realize their orderly dreams (via Pure Wow).
Teplin and Shearer are in the big leagues now — the first episode of the show features the ladies helping to organize Reese Witherspoon's showroom. And while the queens of decluttering are big fans of clear plastic bins and many different types of baskets and boxes to help put like things together on shelves, there is one trend in taming the chaos they simply can't get behind.
Wire is so out for The Home Edit team
It turns out wire baskets are the nemesis of orderliness for Joanna Teplin and Clea Shearer. "One of my personal grievances? I don't love using too many wire baskets," Teplin explained to Pure Wow. "Things fall through the slots, and because there's no concealment—and there's the grid [from the wire]—everything tends to look cluttered in them," she added.
In addition to finding the look of wire baskets to be uncouth, Teplin adds another reason why other bins suit organization far better. "We're all about a damage-free lifestyle, and those can scrape up shelves," she said. "When we're in someone's home, we try to implement systems that leave their homes clean, unscathed."
So, if you are looking to emulate the dreamy, store showroom-esque polish of The Home Edit's system, skip the wire baskets and opt for acrylic drawers and boxes, rattan storage bins, clear jumbo bins, or even mesh baskets (via The Home Edit).