The Truth About Mayor Keisha Lance Bottoms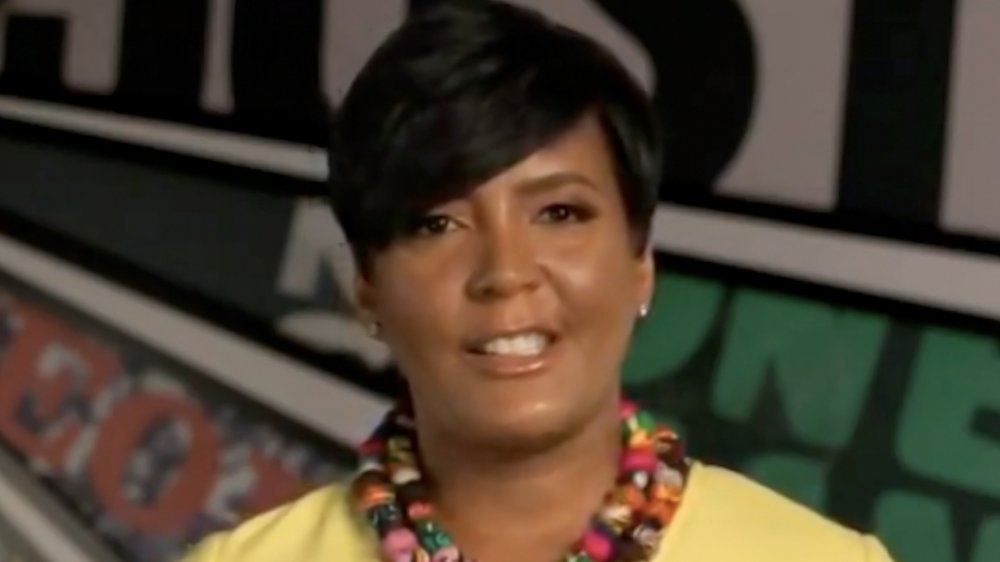 Handout/Getty Images
If you aren't familiar with Mayor Keisha Lance Bottoms yet, you will be soon. This rising political figure is on track to become a household name and is making some major waves. The Atlanta mayor was recently named one of Glamour's Women of the Year, and was reportedly considered by Joe Biden to be his running mate, although he eventually chose Kamala Harris.
As noted by O, The Oprah Magazine, Bottoms is the descendant of slaves and it is believed that one of her ancestors, Shephard Peek, might have served in Georgia's state legislature after the Civil War.
Bottoms garnered a lot of attention earlier this year after she gave an impassioned speech addressing the protests that broke out after the death of George Floyd. When some protests turned to rioting, Bottoms made an appeal to the city. "I am a mother to four Black children in America, one of whom is 18 years old," she said (via Vogue). "And when I saw the murder of George Floyd, I hurt like a mother would hurt." She added, "This is not a protest. This is not in the spirit of Martin Luther King Jr. This is chaos. A protest has purpose... If you love this city, this city that has had a legacy of black mayors and black police chiefs... then go home."
One of Mayor Keisha Lance Bottoms' biggest inspirations was her father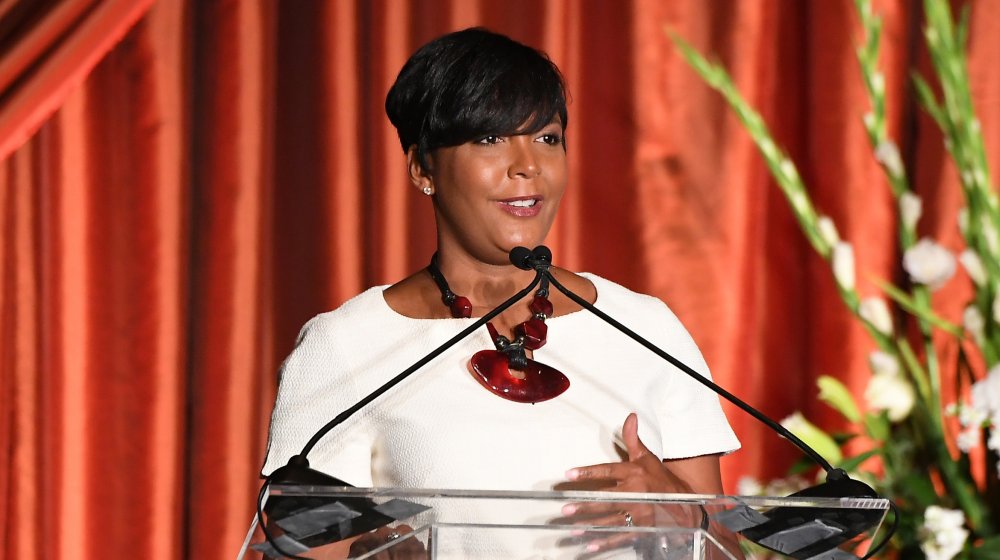 Paras Griffin/Getty Images
The politician is the daughter of Major Lance, a Grammy-nominated musician who once opened for The Beatles and then later gave a young Elton John a break when he invited the singer to open for him.
"My dad always believed in the best in me," she told Glamour. "He was the one who always made me think that everything was possible. And he would say, 'Did you try, did you ask? All they can do is tell you no.'"
Bottoms said that her father pushed her hard, but it was always with love. "He believed that I could do it all," she said. "All I had to do was believe I could do it. And he taught me that it was okay to fail. But the real failure is if you didn't try. My father wasn't a perfect man, but he loved me in this perfect way."
Mayor Keisha Lance Bottoms does not support Donald Trump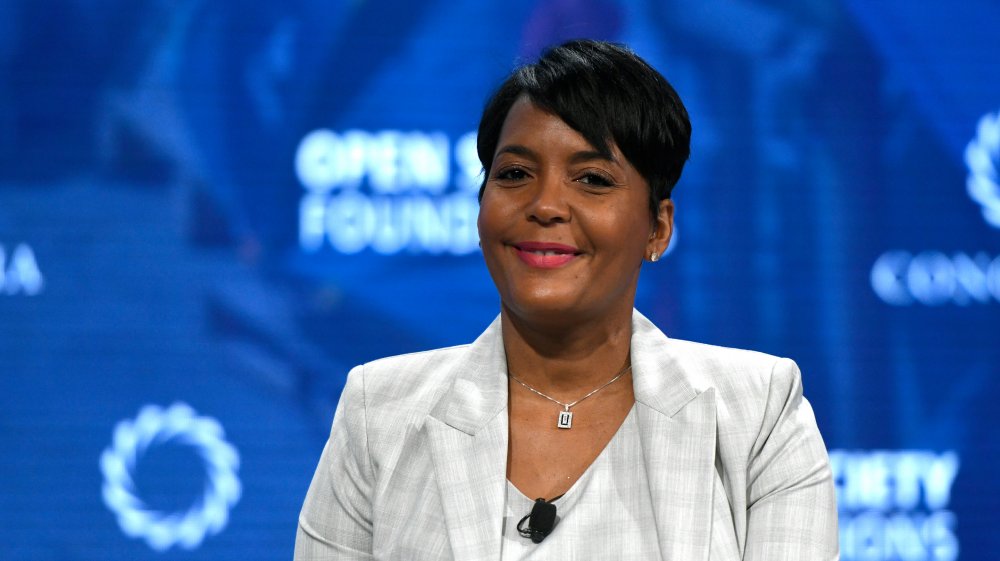 Riccardo Savi/Getty Images
Bottoms has been quite vocal in her opposition to the Trump administration, especially how the president handled the COVID-19 pandemic. "I think that Donald Trump is incapable of offering empathy," she told Vogue when asked if there was anything the president could do to "make up for the lack of empathy and meaningful action, both on police brutality and the pandemic." She continued, "I mean, this is a 70-something-year-old man who has more years behind him than ahead of him, so the reality is that he's not likely to change."
Bottoms added that she stopped participating in the Trump administration's weekly calls during the pandemic as she "found them to be a waste of time."
While the "absence of leadership," as Bottoms put it, is frustrating, it seems like it made her a better mayor. "Cities and states don't prepare for pandemics, generally speaking," she said. "We look for federal leadership, but I think it's shown us all that we have to be prepared for any and everything... And I think that's what you're seeing across the country. People are figuring it out.
What's next for Mayor Keisha Lance Bottoms?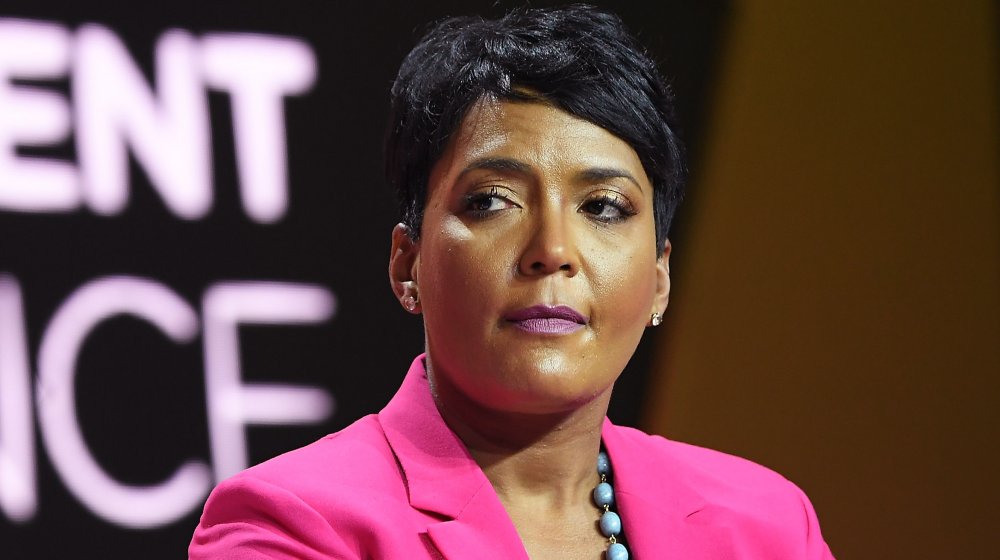 Paras Griffin/Getty Images
Bottoms' future political career looks promising. While she wasn't selected as Biden's running mate, the fact that she was in the running meant a lot to her. "This sounds very cliché, but...there are 330-million-plus people in America and to have your name mentioned as a potential V.P.? That's a big deal, and it's a huge honor," she told Vogue. "I'm honored that my name is being mentioned."
Who knows? She may even run for president herself one day. For now, though, she's rooting for Biden in his bid for the job. "He was an amazing vice president," she said.
Bottoms is still figuring out her own next steps. "I've been asking God to show me," she told Glamour. "What I know is that when you don't know, you just stay still. And there's so much work to be done here in Atlanta."