Blackpink Has Named An Honorary 5th Member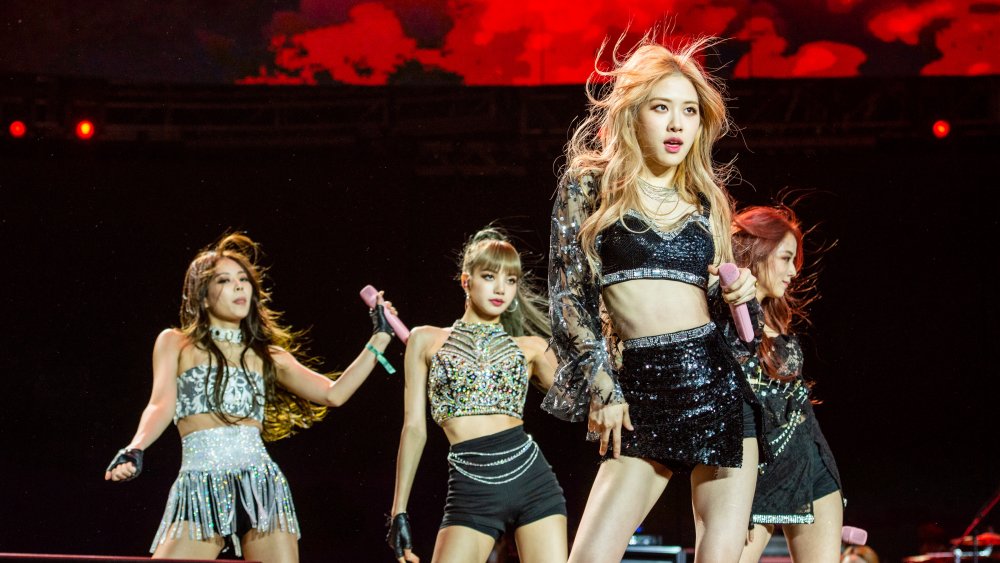 Timothy Norris/Getty Images
While it's been more than two decades since K-pop producer Teddy Park made his debut as part of the Korean hip-hop group 1TYM, the rapper is still very much a part of the international music scene. K-pop sensation Blackpink recently singled out Park, who is the band's mentor and producer, as essentially being the group's fifth member. "I think Teddy also knows us individually very well," Blackpink member Jisoo said at a recent press conference (via ABS-CBN). "He listens to what we have to say to each other and he is able to reflect that into the direction of our music."
As an in-house producer for YG Entertainment, the talent agency that served as an incubator for Blackpink, Park has been charged with writing and producing the quartet's music since their debut in 2016. In addition, Park has produced hits for other K-pop bands including Big Bang, 2NE1, Psy, and Sunmi.
Teddy Park can be seen on Blackpink's Netflix documentary
Though he hasn't featured on a track since rapper G-Dragon's 2009 "The Leaders," Teddy Park makes his behind-the-scenes influence apparent in Blackpink's new Netflix documentary, Blackpink: Light Up the Sky. In the preview, Park can be seen in the studio sporting a white mask under his hoodie, striking both a stylish and responsible tone as he contemplates Blackpink's future, asking, "How do we live up to this hype?" (via YouTube). 
It's just the sort of collective consideration that endears Park to Blackpink. "Before we really sat down with Teddy, all of the members talked about him as if he was their older brother, someone they confide in — kind of like a wise sage," director Caroline Suh revealed to The A.V. Club. "I listen to them, but I didn't really see it until I actually sat down with Teddy and interviewed him. He was shy to be on camera and he really didn't want to do it. But he just had so many amazing things to say about them and was so thoughtful. So I kind realized what it is about him that makes them trust him so much."