Here's How Pippa Middleton Inspired A Surprising Plastic Surgery Request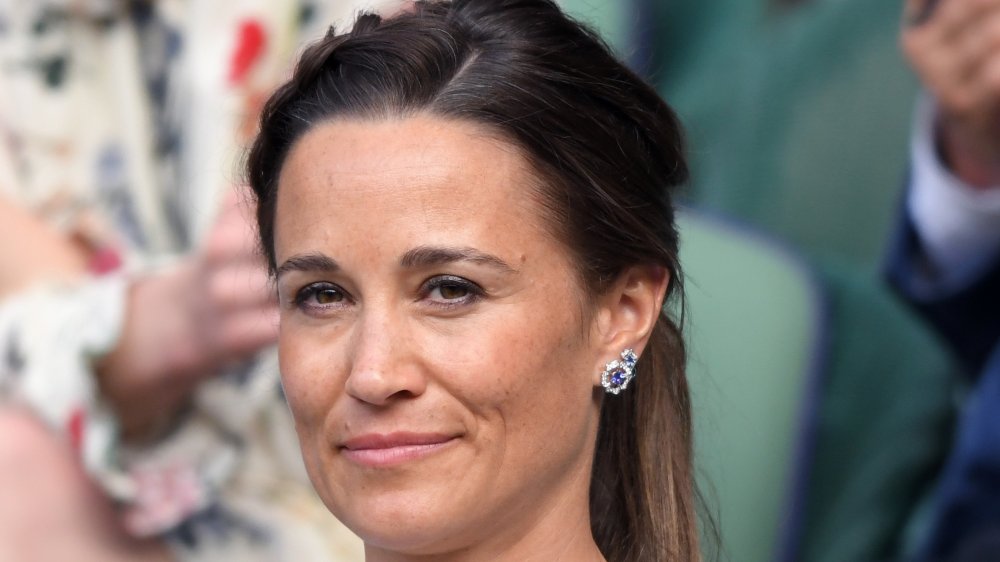 Karwai Tang/Getty Images
Everyone in the world had their eyes glued to Kate Middleton when she wed Prince William in 2011. We all wanted to know what she was wearing from head to toe, and studied her every movement from the moment she exited the car that ferried her to Westminster Abbey. That is until we laid eyes on Middleton's sister Pippa's, well, rear end. Immediately, the younger Middleon's derriere was the talk of the planet. Cheat Sheet notes that as Pippa carried her sister's generous wedding dress train, the buzz about her backside immediately stole the spotlight at the royal wedding.
People are still talking about Pippa's curves — in fact, some have speculated she padded her rear to gain such a shapely appearance. The 37-year-old has never confirmed (or denied) anything about her figure on her big sister's wedding day. All she has said is, "I was surprised and still don't understand it" (via Daily Star). She also wrote in The Spectator that she thinks Kim Kardashian's booty is far better.
Well, just because Pippa doesn't get the world's obsession with her assets doesn't mean it isn't so — and in fact, some ladies are so impressed with the royal sister's bodacious bum, they are even asking plastic surgeons for help in replicating the look.
Butt lifts took off after the royal wedding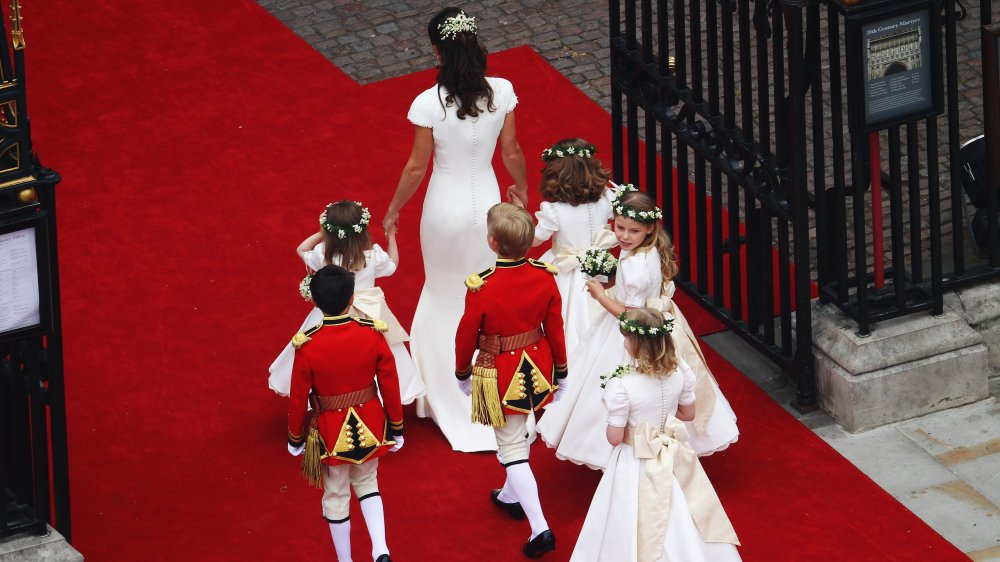 Georges De Keerle/gp/Getty Images
If you can believe it, since Pippa's posterior made heads swivel the world 'round, more women are asking for butt lifts and saying Kate Middleton's sister is their inspiration. This is according to Miami plastic surgeon Dr. Constantino Mendieta who talked to Good Morning America about the surprising trend (via Cafe Mom). "People want those dimensions. She's just gorgeous" he said (via ABC News). 
Mendieta told the outlet in 2011 that incredibly, 80 percent of his cosmetic work was butt lifts. One patient who requested the procedure — which involved injecting her stomach fat into her rear — explained the reason behind her desire to achieve the look: "If she can look petite and great and still have a nice backside to her, so can I." Well, she's happy with the look and says she feels sexy. Many other women can probably also claim a similar result, all because of a very flattering dress worn on a day that was supposed to be about love, and ended up also focusing on a figure no one saw coming, but everyone saw going.