What You Didn't Know About Jessica Chastain's Husband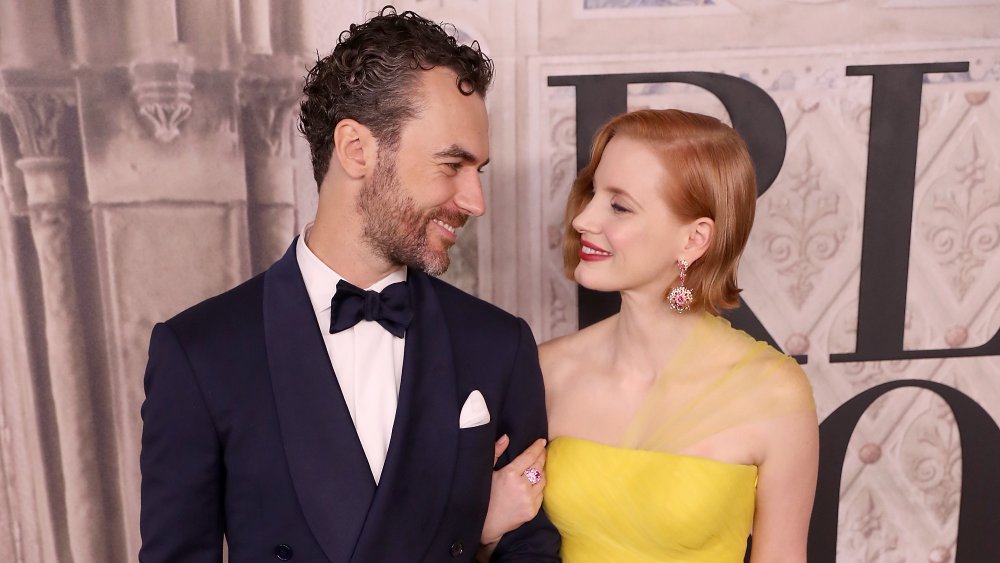 Rob Kim/Getty Images
Gian Luca Passi de Preposulo is the name of Jessica Chastain's husband, and that alone is proof enough that the actress leads a fascinating private life. In fact, the Zero Dark Thirty star is married to a man with Italian nobility in his blood (via Bustle). Okay, we're kinda jealous. Especially considering the tall, dark, and handsome kinda prince (he's actually a count) used to be the director of public relations for — ready for this? — Armani. He now works for Moncler, a jacket brand.
Apparently Passi de Preposulo, who is actually several years younger than his now-wife, spent time hanging out with the likes of Julia Roberts and George Clooney as part of his former job. And, it was actually because of her now-husband's position that he met Chastain, completely by chance as the red haired beauty tells the story. "We met in Paris," Chastain told Kelly Ripa previously (The Knot). Of course — the city of romance! Where else?
Jessica Chastain met her husband on the best day of her life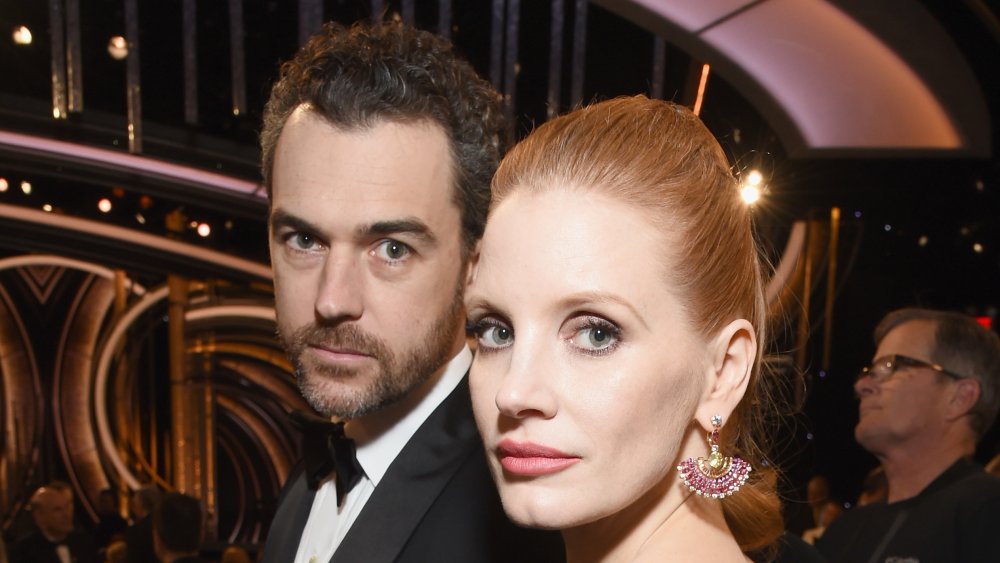 Michael Kovac/Getty Images
It turns out Chastain was nominated for an Oscar the same day she met Gian Luca Passi de Preposulo. The actress had been pulled into a fashion show at the last minute, and also found out her work in The Help was being considered by the Academy (via CBS News). "It was the beginning of my career and then I met my future husband, so who knew?" Chastain said at the time, adding, "I know, it's probably the best day I ever had."
The pair would go on to date for five years, and then say "I do" in a gorgeous Italian ceremony. People notes the nuptials took place at a family property called Villa Tiepolo Passi, where Passi de Preposulo's father, Count Alberto Passi de Preposulo, lives — the villa is also sometimes rented out for events. Incredibly, Chastain's in-laws can trace their heritage back to the year 973. And, interestingly, even though the family has a documented noble past, the Italian aristocracy was dissolved in 1946 and thus, Chastain isn't officially a countess, despite her marriage to a count. No matter. She is still seemingly happily married and now has two children with her husband (via Us Weekly).