Why Kylie Jenner Used To Hate Wearing Makeup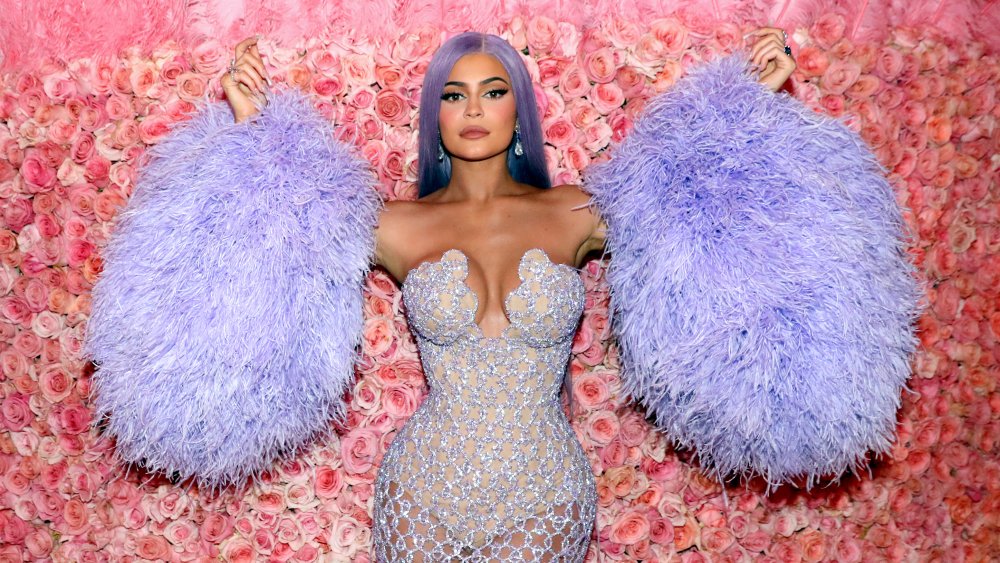 Kevin Tachman/mg19/Getty Images
Kylie Jenner may be the youngest in the KarJenner family, but her age by no means has had an influence on her success. With a net worth of $700 million (via Forbes), Jenner can thank her expertise and love of beauty for much of her fortune — just think of those cult-favorite Kylie Cosmetics Lip Kits. For someone who profits from selling makeup, it's surprising then to hear that she actually despises wearing it herself. Sure, her companies and social feeds are filled with her new looks and launches, but as we all know, there's much more backstory to people than the images they share.
In a revealing and fascinating talk with Interview back in 2015, Jenner boiled down her disdain for wearing cosmetics to her age and skin health, "I would never wear makeup, because I honestly hate wearing makeup. Lately, I've just been so over it. I feel like I'm way too young to wear such heavy makeup all the time. It's just bad for your skin, but I'm always doing photo shoots or red carpets and events, so I just obviously want to look good."
Today, Kylie Jenner loves trying new makeup looks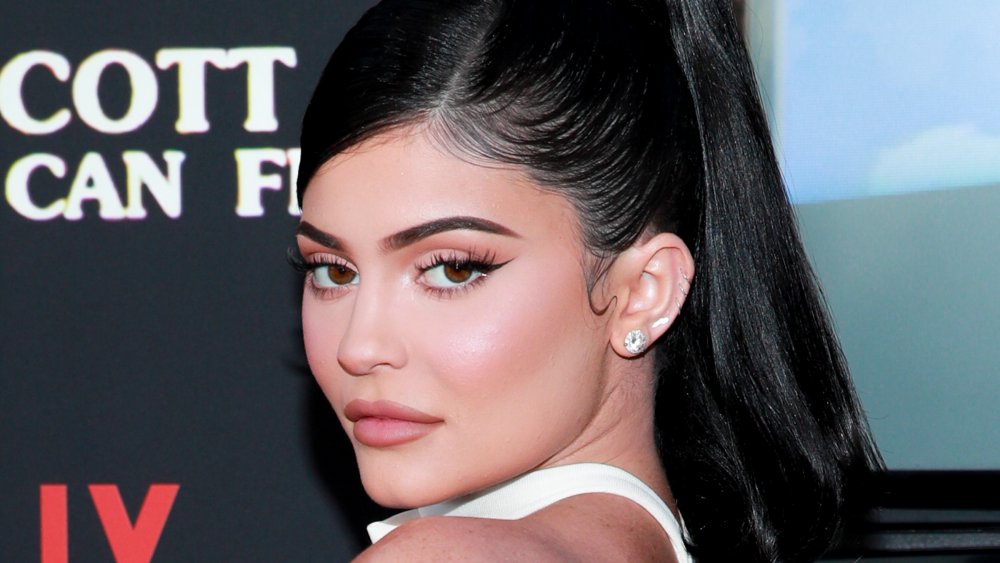 Rich Fury/Getty Images
This truth was revealed a few years back, and it's clear that Jenner's beef with cosmetics stops there. The reality star and entrepreneur still experiments plenty with her makeup and skincare, sharing most of her new looks with her 198 million followers on Instagram. Although she plays with all parts of her routine, she seems to have two favorite features she likes to switch up almost weekly.
Jenner has a huge focus on her hair and nails. Recently on her feed, she rocked a pair of nude talons, and just several days before, she had a manicure in the same style but painted a chocolate brown by celeb nail artist Chaun Legend. As for her hair, if you can think of a color, Jenner has probably tried it, either in the form of hair dye or a wig. Whether she's wearing bright aqua, highlighter yellow, cinnamon brown, or black — she's proven any color can look good for hair (or nails).