Why You Should Think Twice Before Buying Coach Products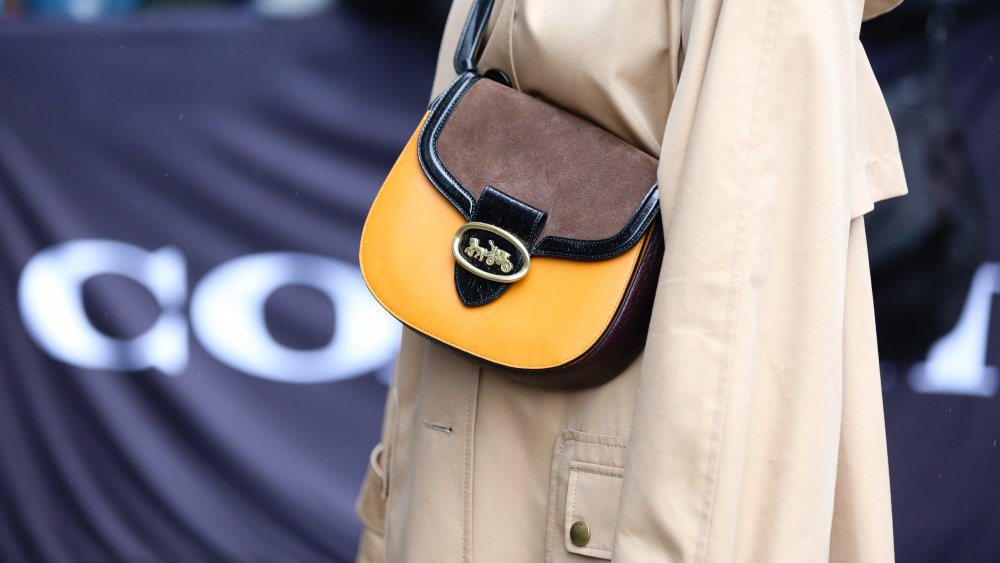 Donell Woodson/Getty Images
If you're in the market for a new, and more expensive, bag than the ones you've currently got in your closet, there is a range of labels you can choose from. And if you're in fact in love with a particular design or material that you have to have, there's no reason to give any one label a hard pass. But if you're looking for something that exudes what The Washington Post calls an "aura of exclusivity," you might want to think twice about putting your hard-earned cash into a Coach handbag.
It wasn't always this way. Coach, which started back in 1941, begun as Manhattan Leather Bags, founded by Lillian and Miles Cahn, who were inspired by the design and execution of a baseball glove, and wanted to replicate that in a woman's handbag. Coach was born with 12 handbags made with high-quality leather and demonstrated a level of craftsmanship that included intricate stitch work. The brand evolved in the 1960s when it hired designer Bonnie Cashin, who added the brand's now ubiquitous brass toggle. She was all for producing bags that were lightweight, simple and punchy with brilliant hues (via Love to Know).
Coach can be seen everywhere - and that's a problem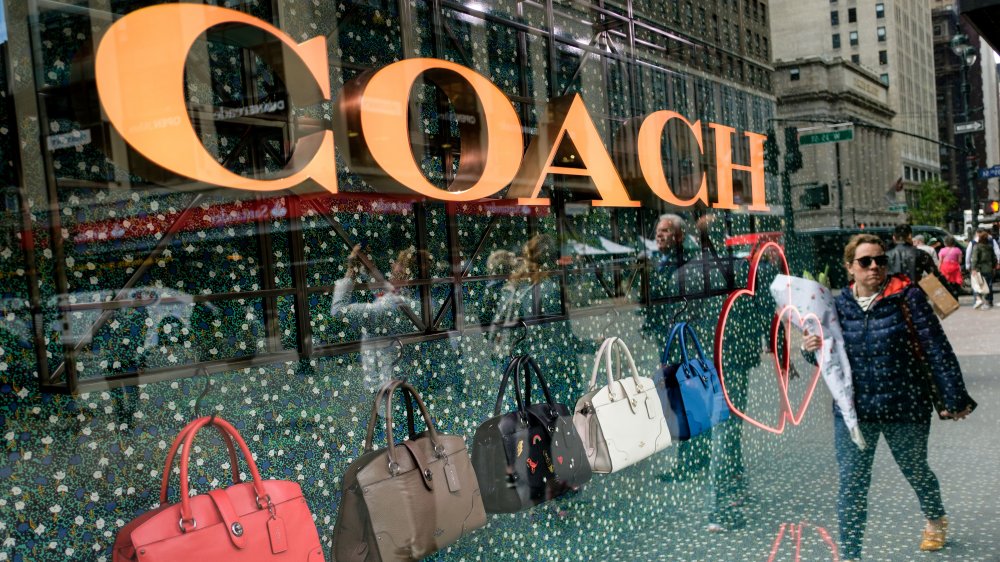 Drew Angerer/Getty Images
The company's pivot towards becoming a player in the affordable fashion niche actually began in the 1990s. Until then, Love to Know says a woman's handbag choices were stark and came as either high-end designer bags or department store knock offs. But as CNN Business put it, the label really found its place as "luxury for the masses" under the guidance of CEO Lew Frankfort and the brand's lead designer, Reed Krakoff.
But in marketing an aspirational lifestyle to a more affordable, mid-tier market, Coach moved into and became a fixture at mid-tier department stores. More often than not, its bags go on sale, after discounts and promotions. These deep discounts have made Coach best known for its big double C logo, and its outlet stores — and as a result, it is also a label many women carry. That would be fine if you weren't looking to reinvent yourself as an exclusive label, nor would it matter if being available on discount didn't hurt your chances of being able to sell products at higher price points (via Quartz). In all fairness, this problem isn't just limited to Coach — designer Michael Kors is struggling with the same image problem too.
Coach is trying to pivot its image toward exclusivity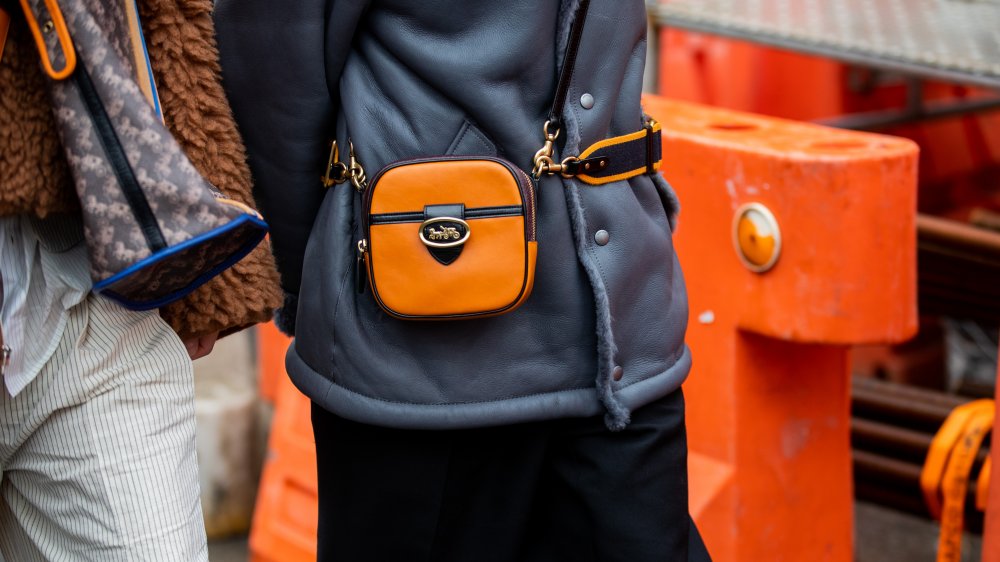 Christian Vierig/Getty Images
Coach appears to have come some way in reclaiming its image as a luxury label, thanks to the efforts of British designer Stuart Vevers. Fashion fan sites like Fashion for Lunch rave about the brand's return to the luxury feel it sported in the 1970s. The site also recommends its thicker pebble leather bags as quality and worth the price. Its image turnaround even made waves on Wall Street, where in 2017 one analyst called Coach's comeback a "solid gain. "The label is now back to a position of strength and is held in high regard by consumers. This is a marked turnaround from where it was a couple of years ago" (via The Washington Post). 
But if you're really looking for something ageless, and that you'll want to carry forever, you're still better off saving your cash so you can actually go with the classics which established fashion sites like Marie Claire continue to root for year after year, including the Hermes Birken, the Mulberry Bayswater, the Chanel Boy Bag, and the Celine Luggage Phantom Bag.