Here's What Happened To The Actress Who Played Xena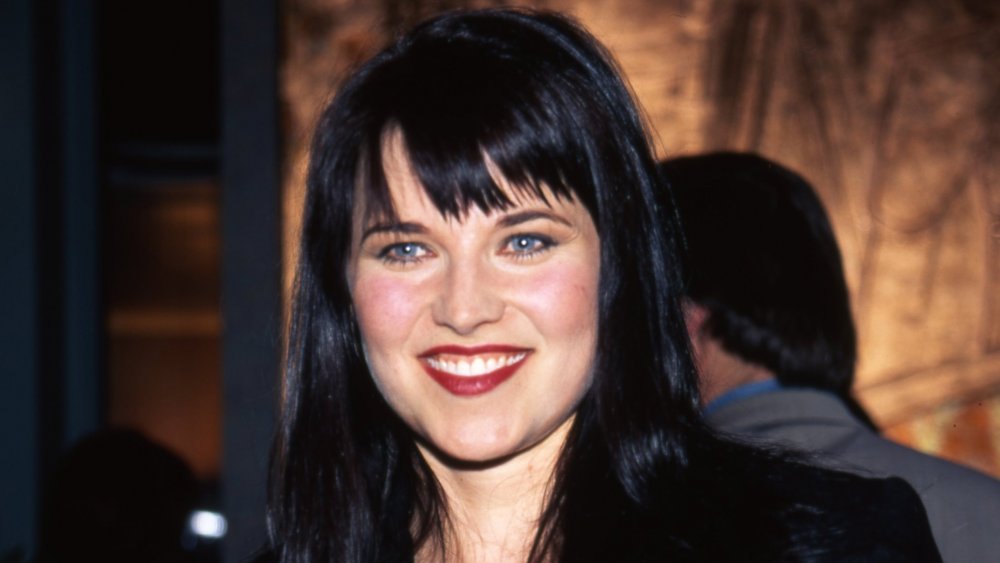 Donaldson Collection/Getty Images
We may receive a commission on purchases made from links.
While Xena: Warrior Princess went off the air nearly 20 years ago, it's one of those cult classics destined to live on in perpetuity as long as streaming services permit, or wherever people still cherish their treasured DVDs or even VHS tapes. (Yes, it's that old, as this Amazon listing shows.) While older TV favorites never really leave us, their stars do move on to other projects, and even — weird though it may seem — a life lived outside the box (flat screens, after all, were still a luxury back in the '90s).
So, what has Lucy Lawless, the New Zealander who put that island nation on the map before the Lord of the Rings producers built their first Hobbit hole, been up to over the past couple of decades? Her IMDb profile shows that she's remained pretty busy as an actress, starring in My Life is Murder and Ash vs Evil Dead, playing recurring roles in Salem and Parks and Recreation, and voicing roles in such projects as the upcoming Minions: The Rise of Gru, Star Wars: Resistance, Teenage Mutant Ninja Turtles, and Adventure Time. 
No fear, this actor's equity card (or whatever they have in New Zealand) is in no danger of expiring. Still, acting isn't the only (or even the most important) thing Xena alum Lucy Lawless does these days.
Xena star Lucy Lawless is still a warrior princess at heart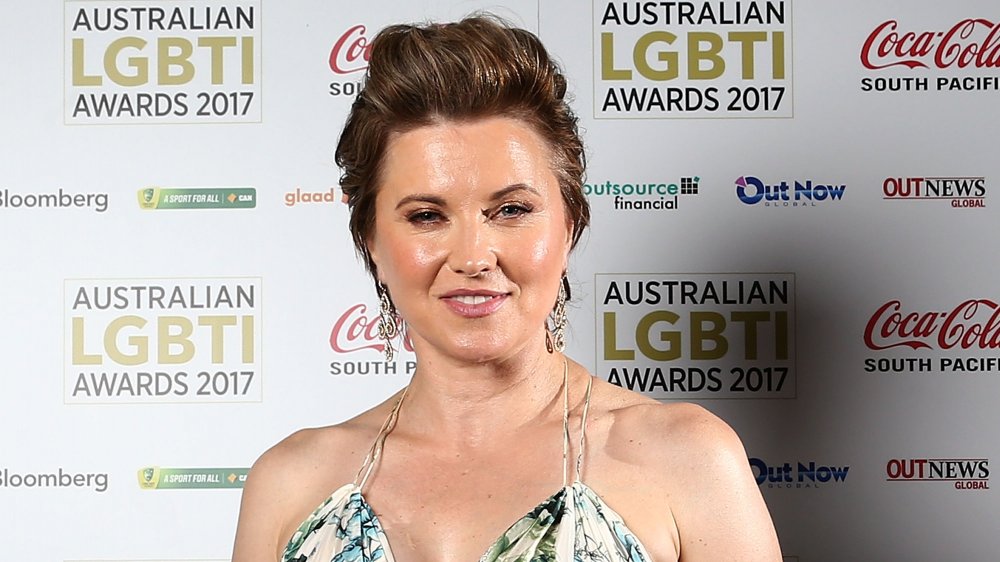 Mark Metcalfe/Getty Images
Lucy Lawless, who, at 52, is now a full-fledged warrior queen, is just as big a bada** off-screen as on. She's passionate about the environment, and in 2012, lived up to her last name by being arrested while protesting Arctic drilling with other Greenpeace activists (via CNN). Lawless is also — quite literally — a rock star, with the New Zealand Herald reporting on a gig several years back, in which the actress belted out a cover of Kiss' "I Was Made For Loving You Baby" amongst other hits of past and present.
One act of Lawless' that elevates her from queen status to that of goddess, however, is something The Sydney Morning Herald reported as having happened back in 2006. Five years after its cancellation, Xena still had a dedicated fanbase (as it does today), and amongst those fans was a 65-year-old LGBTQ+ Cuban immigrant suffering from cancer. During the last few days of Aleida Santiago's life, Lawless was right there by her side, allowing her to pass from this world accompanied not only by her long-term partner, but also by her favorite actress. Lawless even stayed for the funeral, later writing of the experience: "It struck me that the tables had turned. I was a fan of hers." 
And we, Lucy, will forever be fans of yours — because that's just about the sweetest thing we've seen since Xena and Gabrielle flew off into the sunset together arm in arm.