Why You Should Make Coconut Oil Your New Shaving Cream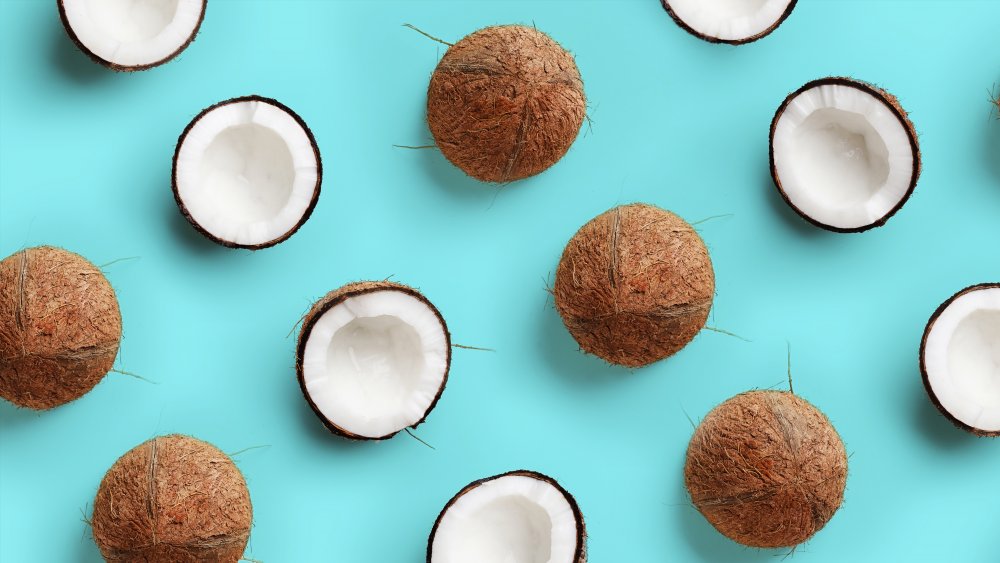 Shutterstock
Coconut oil is a total game changer. There are so many uses for coconut oil that it would take a day to scratch the surface of why it belongs in everyone's kitchen cabinet. We'll start. When you're whipping something up in the kitchen, adding coconut oil can take your recipe up a notch. If you're a beauty aficionado or DIY skincare queen and love finding new products that compliment your skin, coconut oil should have a permanent spot in your makeup bag. Seriously, the list goes on and on.
And you can get another use out of coconut oil as a shaving cream. One factor that makes coconut oil a good alternative to shaving cream is the fact that the fatty acids present such as lauric acid moisturize your skin. (via Healthline).
The List asked experts to explain the benefits of using coconut oil versus shaving cream and why it's a more skin-friendly option. 
Coconut oil reduces inflammation and hydrates your skin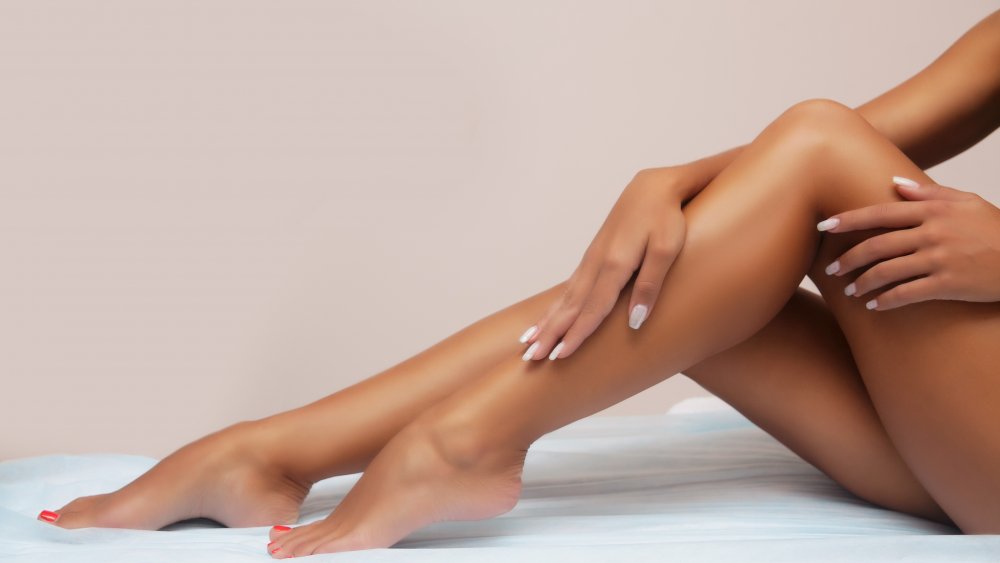 Shutterstock
Tired of those razor bumps that pop up no matter what razor you use or how much you prep your skin before hand? Coconut oil can change up your skincare routine. Dr. Alain Michon, medical director at the Ottawa Skin Clinic, explained the benefits of coconut oil, which promotes healthy skin and leaves it feeling smooth. "Coconut oil is a natural moisturizing oil that gives the skin a smooth and slippery shaving surface with various beneficial effects on the body. Other than hydrating the skin, coconut oil can act as an antibacterial protectant and function as an antioxidant easing the inflammation caused by razor burns," he explained. Not only does coconut oil combat dry skin, it will also protect your skin from developing those annoying bumps or becoming inflamed.
If you're still debating whether you should throw your old shaving cream away, adding a tiny bit of coconut oil to your normal routine can make a difference.
Coconut oil reduces cuts when shaving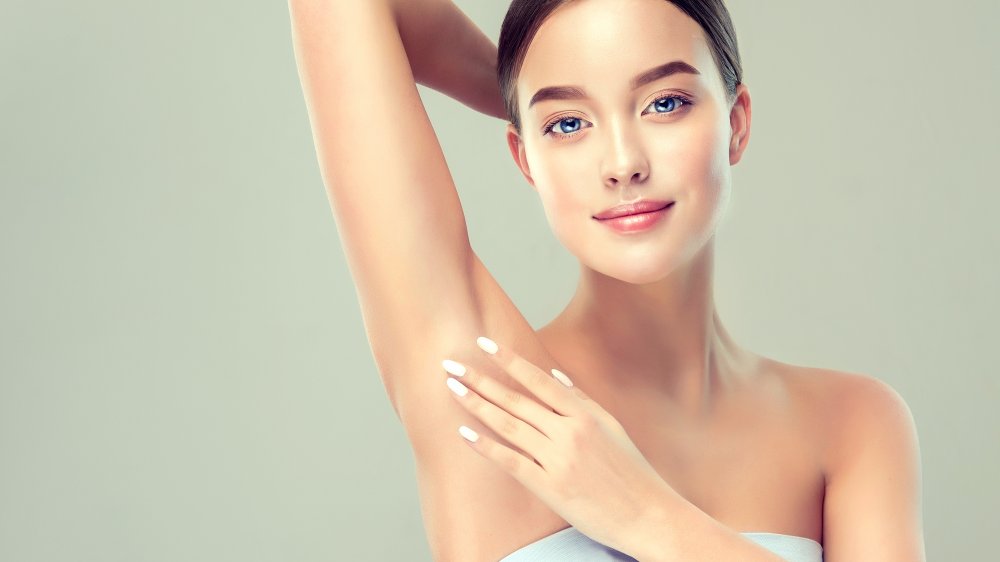 Shutterstock
Dr. Anna H. Chacon, a board-certified dermatologist who serves on the advisory board for Smart Style Today, told The List that coconut oil reduces your chances of accidentally nicking your skin when shaving. "Coconut oils and other plant-based oils can have a smoothing effect on the skin which may help prevent nicks and cuts, when used in addition to or as a substitution for a regular shaving cream," she explained.
If you've never used coconut oil, figure out if it is right for your skin type. Dr. Chacon says, "Before using coconut oil ... it is important that you verify you do not have an allergy to the product; it may also be helpful to apply a small amount of the product on a small area that is typically not sensitive such as the foot." If you're not willing to fully commit to using coconut oil over your shaving cream, slowly introducing it into your skincare routine can make the transition easier.