The Best Dressed Stars At The 2020 Billboard Music Awards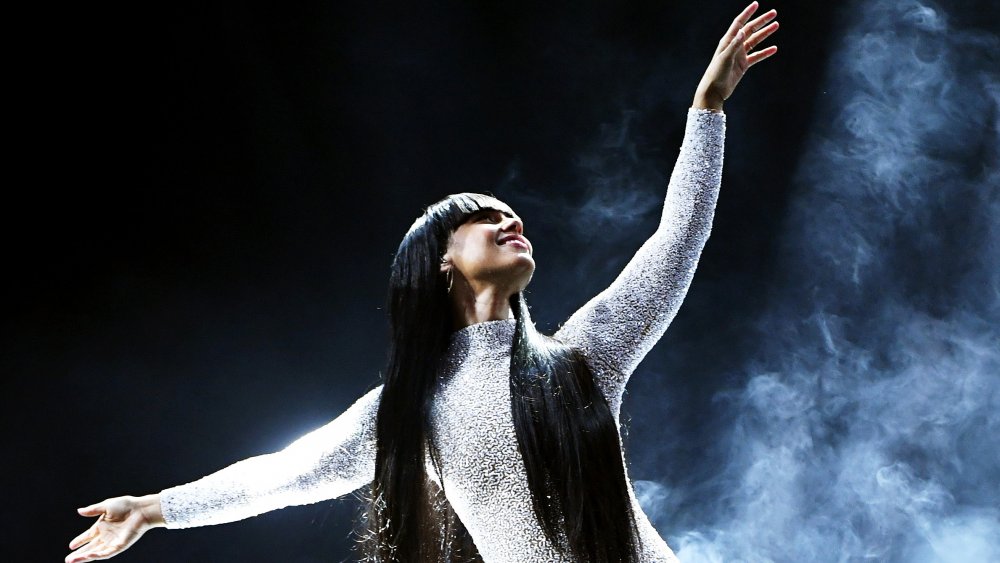 Kevin Winter/bbma2020/Getty Images
Another night, another awards show trying its best to keep America's spirits up in the midst of the pandemic. Fans need a little escape, and what better way to forget about COVID-19 than to see our favorite recording artists all glammed up for the Billboard Music Awards? Not surprisingly, the stars let their individual styles shine through. From a sparkly, smiley Kelly Clarkson, to a seriously synchronized Billie Eilish, the faces behind the voices that got us through 2020 did not disappoint when it came to their awards show style. 
Kelly Clarkson opened things up with sparkle and a smile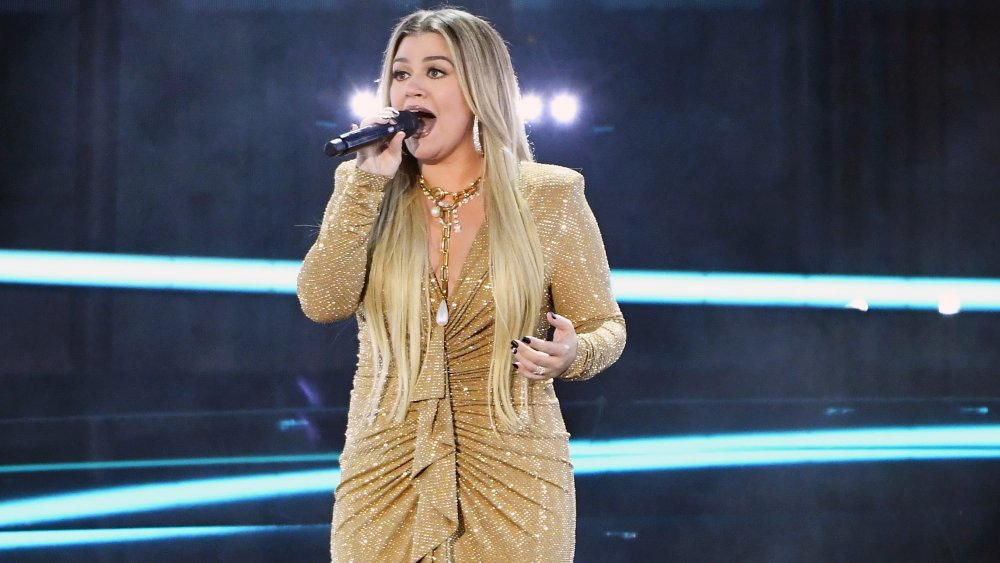 Kevin Mazur/bbma2020/Getty Images
Host Kelly Clarkson can always make us smile. Her personality definitely came through in a clingy, sparkly gold gown, which was perfectly complemented by her long, blonde locks. We were already loving this look, and then, Clarkson came out on stage sporting a second gown — this one was black and equally as sparkly. A third was gold lamé and lovely. It seems glitter and a grin were the theme her stylist was going for on Billboard Music Awards night, and we are so on board.
Alicia Keys showed a new side of herself
Alicia Keys was ready to entertain her fans with her vocal stylings and a new look. "New side of Alicia to introduce you to. Nice to meet you. I'm ready 4 tonight," she captioned an Instagram image of her sparkly, skintight jumpsuit, coupled with fringed hair that made the look. Did we mention her hot platform shoes that helped her command the stage? Count us as fans of the old Alicia, the new Alicia, and pretty much every way this artist wants to show up from here on out!
Billie Eilish came coordinated
Kevin Winter/bbma2020/Getty Images
Billie Eilish loves a coordinated look. The Billboard Music Awards certainly wasn't the first occasion on which she wore the same pattern from head to toe, but we love this olive green getup, which features a hat, face mask, and even fingernails in the same floral motif. Not only was she a big winner on the outfit front, but the singer collected her fair share of awards early on in the show, notably for Billboard 200 Album. 
Lizzo's look had a message behind it
When Lizzo came on stage to accept her award for Top Song Sales Artist, her outfit was more than just stylish — it carried an important message. Scrolled all over the black mini was the word, "VOTE." The body-positive singer also spoke up about the issue of suppression and passionately urged those watching at home to see her as and example of not letting others keep you down.
Julia Michaels floated like a cloud onto the BBMA stage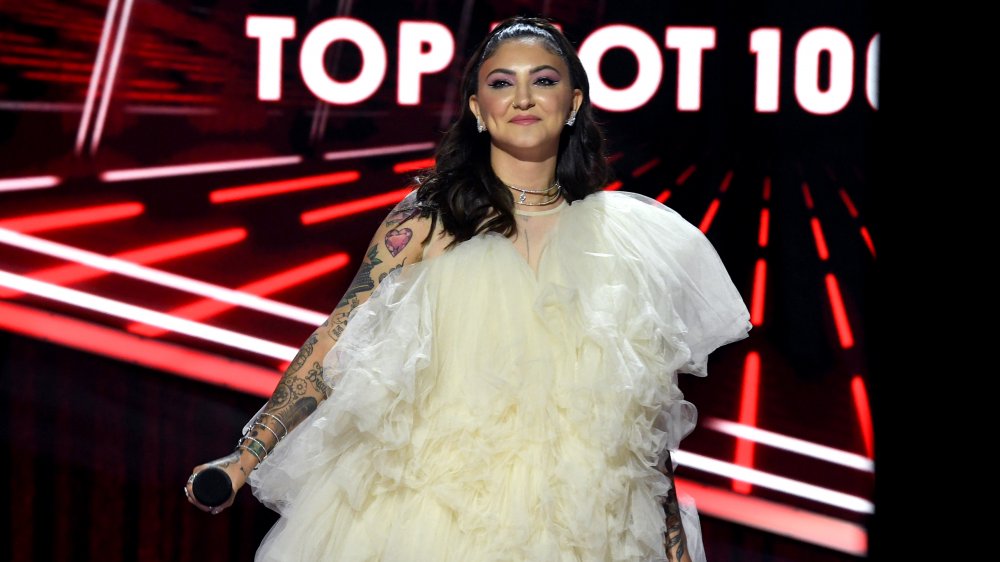 Kevin Winter/bbma2020/Getty Images
Singer and songwriter Julia Michaels lightened the mood wearing a floaty, cloud-like dream of a dress to present at the 2020 BBMAs. Her look was like a breath of fresh air after a long year spent quarantining and questioning why? No matter Michaels' inspiration for her decadent dress, we are left wondering, where can we get one just like it?