Blackpink's Jennie Reveals Her Biggest Regret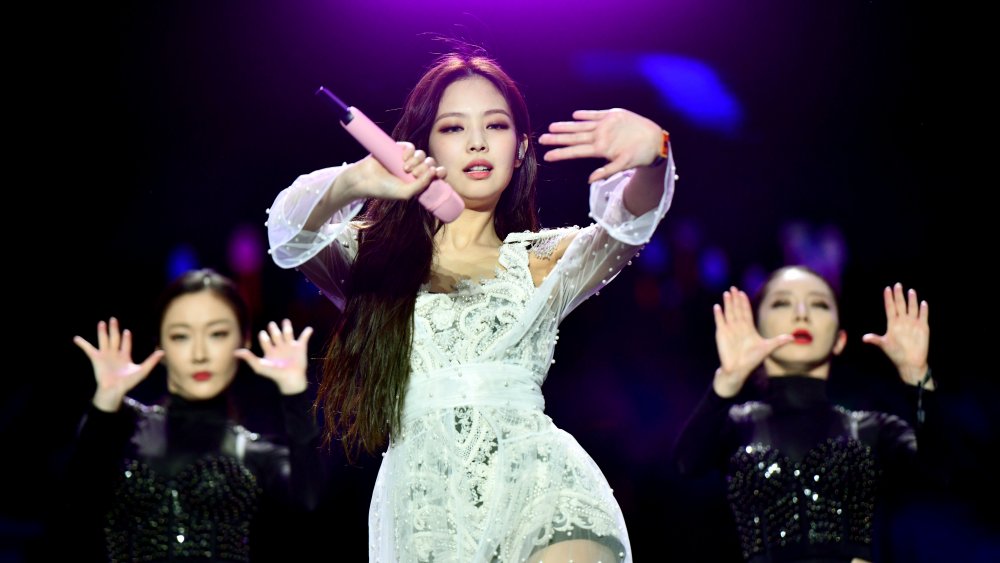 Scott Dudelson/Getty Images
As Blackpink's original member, the rapper Jennie Kim has every reason to be on top of the world. The K-pop band's meteoric rise since they made their debut in 2016 has garnered comparisons to everyone from the Beatles to Destiny's Child to the Spice Girls (via Elle). Jennie also was the first member to break out on her own, releasing the aptly titled single "SOLO" in 2018. But in the quartet's new Netflix documentary, Blackpink: Light Up the Sky, Jennie reveals her six years of training with Korean talent powerhouse YG Entertainment came with a price.
"I don't regret spending time as a trainee, learning how to dance, how to sing," she says in the documentary. "But one thing I wish is to maybe have lived at home until I was like 18,19. A lot of people make lots of memories as a high school student. But I never had that."
Jennie from Blackpink was shaped by growing up in New Zealand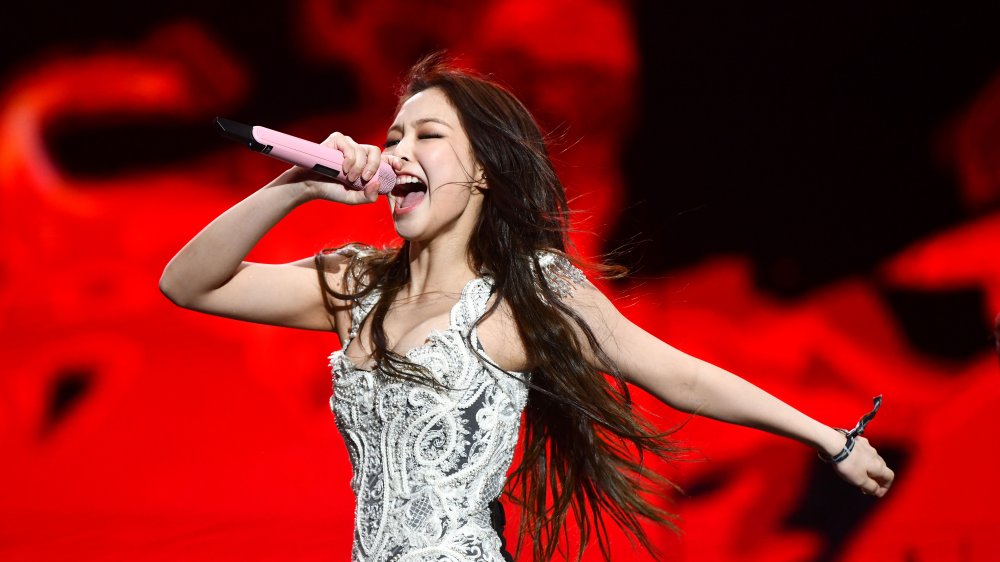 Scott Dudelson/Getty Images
Not only did Jennie Kim train the longest out of all of Blackpink's members, but she also hints at carrying a little bit of guilt for making it in Blackpink: Light Up the Sky. "It's sad to say, the very first group of people that trained with me, none of them are here with me right now," she says. She also noted all the ways pursuing a successful K-pop career can wear one down. "We always have to be on stage looking perfect and performing the same thing. It's like working out for two hours every day. It never gets easy. Gets harder, actually, 'cause you age."
Luckily, Jennie has the support of band members Lisa, Jisoo, and Rosé to keep her spirits up on the road. "Singing, dancing, and rapping, I always enjoy it all the time," Jennie says. And even though she didn't get to make typical high school memories, Jennie credits growing up in New Zealand as an ideal formative experience due to the many opportunities to learn outside of the classroom. "They have classes in school to go out, go camping, go learn instruments. If you want, do art," she recalls. "Everything was up to you. Like, even if you're 10, you still got to make your own decisions. That was very important for me to have at a young age. That built me as who I am right now."