The Truth About Julianne Hough's Teenage Engagement
Kevin Winter/Getty Images
Dancer and actress Julianne Hough is married to former professional hockey player Brooks Laich — their relationship has hit its share of rough patches. (via People). It turns out Hough has been through her fair share of relationship challenges. In fact, her engagement to Laich in 2015 wasn't even the first time someone asked the former Dancing With the Stars professional to marry him. The 32-year-old has been engaged before, but this relationship was a long time ago. In fact, the star was just 17 when she said "yes" to walking down the aisle with fellow dancer Zach Wilson (via Us Weekly).
The year was 2005, and Hough and Wilson, who had known each other since they were kids, planned to get married in August of 2007. But things started to change in their relationship once Hough's career really took off.
Julianne Hough never walked down the aisle with Zach Wilson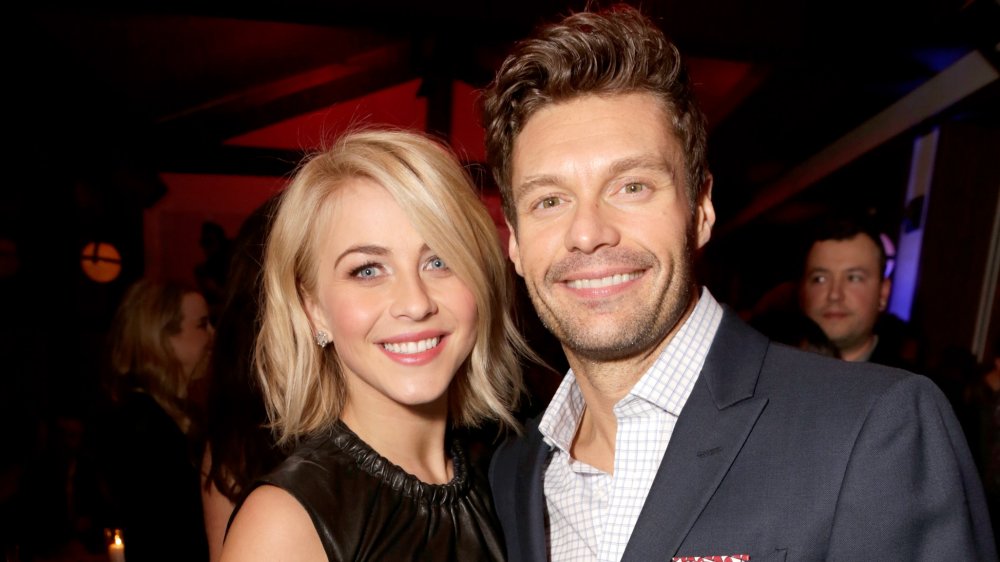 Jeff Vespa/Getty Images
Hough talked to People in May of 2007 about the status of her upcoming nuptials to Wilson, which she shared were on hold. When asked if she was interested in dating her celebrity dance partner at the time, Apollo Ohno, she said, "No! [Zach and I] are still together. We just want [more time] before we get married. It's all good!"
Apparently it wasn't "all good" since Hough and Wilson split later that year and Hough went on to date country music star Chuck Wicks. "He's just a great guy! He's awesome and really, really talented," Hough told People in 2008 about Wicks. She would also go on to famously date Ryan Seacrest. They broke up in 2013 according to Daily News. "I had one foot out because I didn't want to get hurt. And I didn't say what was on my mind because I didn't want to ruffle any feathers. I needed to be perfect," she explained about their breakup. Then of course, Hough would go on to meet and marry Brooks Laich.
Phew! The star has had a long and complicated dating history and it seems Zach Wilson, her teenage love, is far behind in the rearview mirror.