The Surprising Royal Fashion Rule Kate Middleton Just Broke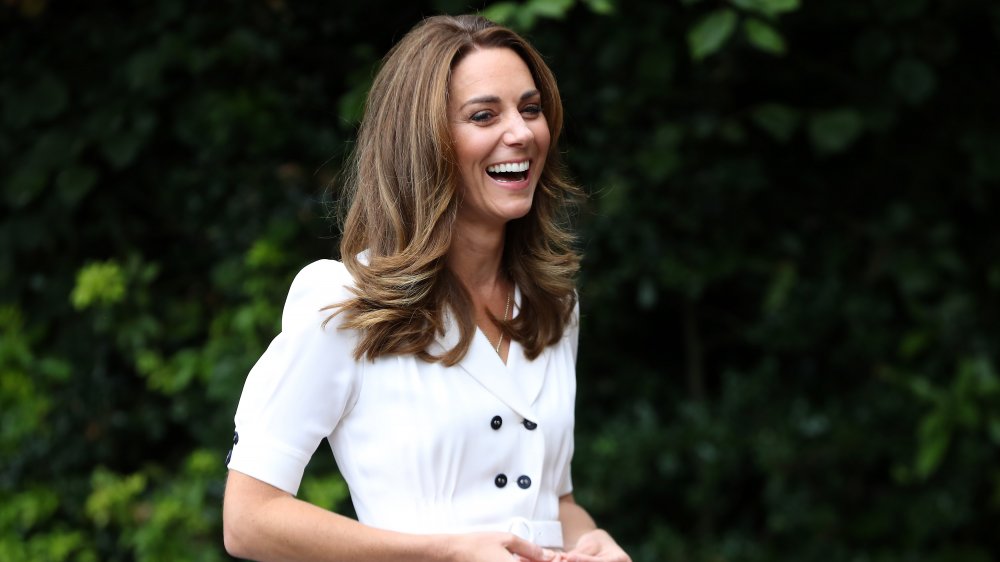 Chris Jackson/Getty Images
The Duchess of Cambridge never falters when it comes to fashion — or anything else for that matter. She's beloved by many, and her taste in style is second to none, which is saying a lot when you're part of a family that enforces tough rules on almost every aspect of your life. While she's usually one to stick to the standard, she recently broke royal protocol during a video discussing a digital ceremony to award the Wildlife Photographer of the Year (via Express).
In it, Kate donned a super sharp black blazer with statement shoulders. She looked fabulous, so what could possibly be wrong? Express reported that the Queen prefers dark colors like black for more serious or sad occasions, such as funerals, so technically speaking, the video the Duchess was featured in doesn't quite fit this expectation. The Queen herself almost always relies solely on bright neon or pastel suits for most occasions, but Kate's outfit looked so undeniably chic and stylish, we can't see this situation being an issue with her grandmother-in-law.
What other fashion rules do royals follow?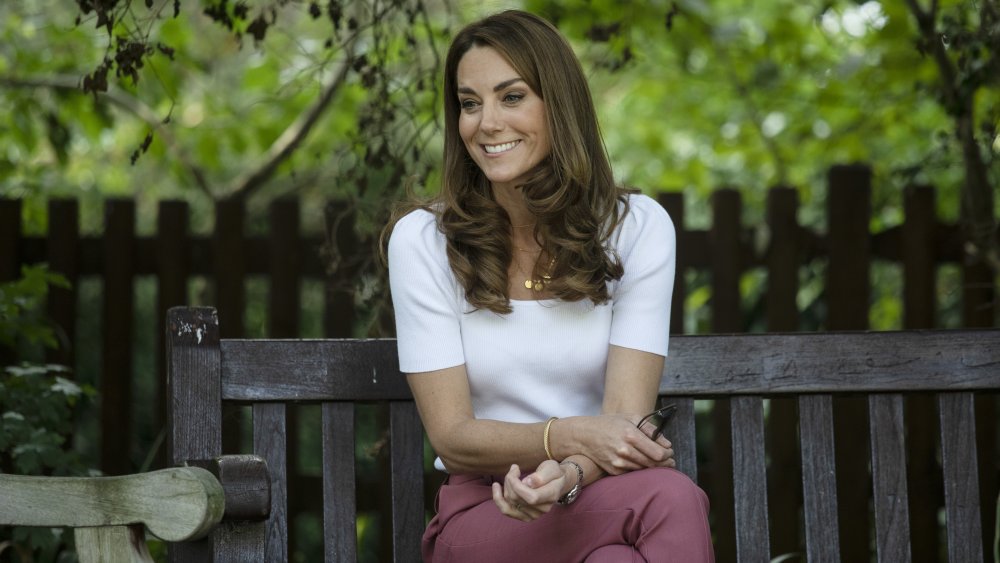 Wpa Pool/Getty Images
The royal family keeps their rules rather hush-hush, but over the years, royal experts have speculated and pieced together what appears to be a strict code of conduct when it comes to style. For example, purses must be held in the left hand, jeans can only be worn at super casual events, and women are expected to wear hats to special occasions, just to name a few (via Cosmopolitan). And that's just fashion — the royals must also abide by many other general rules, such as avoiding PDA and holding their teacups a specific way (via Harper's Bazaar).
Even their beauty choices are examined with a close royal eye. Bright nail polish and lipstick are generally big no-nos, and hair must always look fresh and styled (have you ever seen otherwise?). Still, as the saying goes, rules are meant to be broken, and duchesses or princesses will evade these expectations every now and then. When they do, though, it always sartorially pays off.