Inside James Van Der Beek's Stunning Home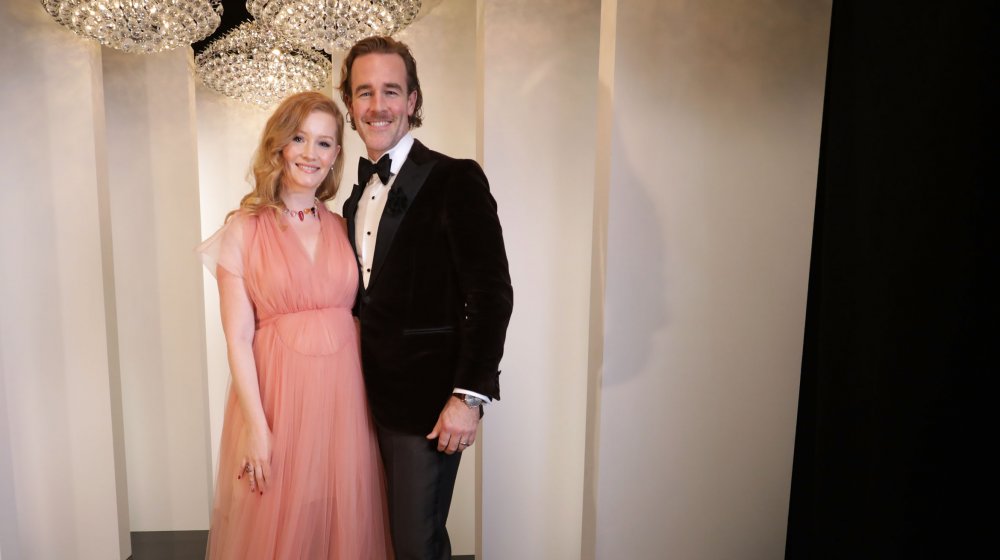 Rachel Murray/Getty Images
For Dawson's Creek fans, the house where Dawson Leery lived is almost as iconic as the show itself — not to mention the ladder that could always be found just outside Dawson's window (via Wrightsville Beach Magazine).
Now, fans can get a glimpse into the brand new, real-life home of James Van Der Beek, the actor who nobly portrayed Dawson for six seasons, shared with his wife of 10 years (via People), Kimberly, and their five children, Olivia, 10, Joshua, 8, Annabel, 6, Emilia, 4, Gwendolyn, 2 — and the two new rescue pups they picked up along the way from Beverly Hills, California, to just outside Austin, Texas (via ET Online). A Connecticut native, Van Der Beek wrote on his Instagram about the challenges of moving to a place 1,500 miles away from anywhere he has ever lived, but the decision comes following a series of challenging life events (via Courant).
The Van Der Beeks are putting down new roots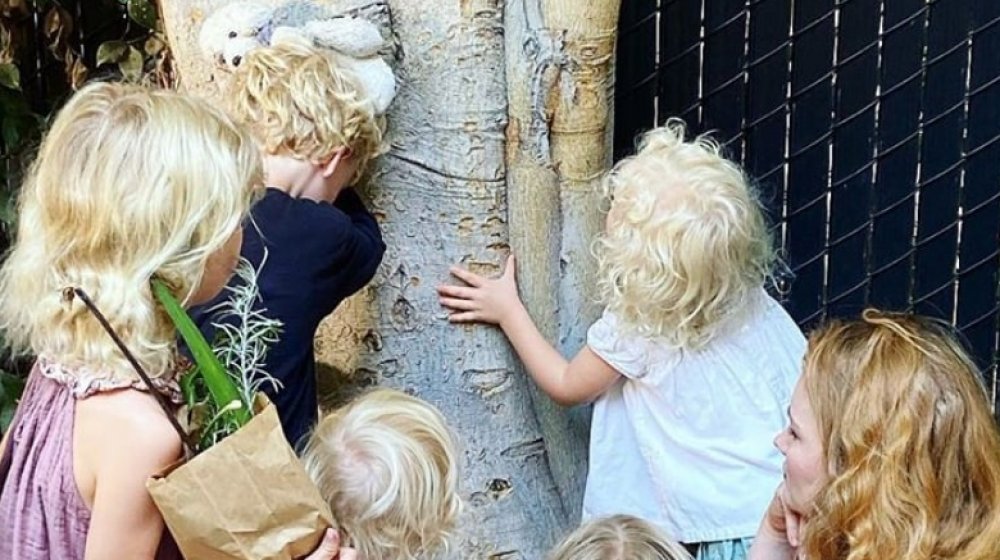 Although Van Der Beek had earlier in 2020 just finished remodeling their Beverly Hills home, after a series of personal tragedies, the pair decided that it was time to relocate to just outside of Austin, Texas (via ET Online and Architectural Digest).
"And...we've landed," Van Der Beek took to his Instagram to write on October 13. "In the last ten months we've had two late-term pregnancy losses, each of which put @vanderkimberly in the hospital, we spent Christmas break thinking she had a tumor (the doctor was wrong, thank god), I was prematurely booted off a reality dancing show I was favored to win in front of the whole world, and my mom died. And a shut-down. All of that led to some drastic changes in our lives, and dreams, and priorities... and landed us here. Overflowing with profound gratitude today."
Indeed, what really matters has clearly been on Pose actor's mind, writing on October 12, in part, "...Now, in the midst of a move to a new state 1500 miles from any place I've ever lived... I'm starting to feel like freedom is daring to love with all of your heart... and having the courage to put what you love first."
Van Der Beek's new home is a country dream come true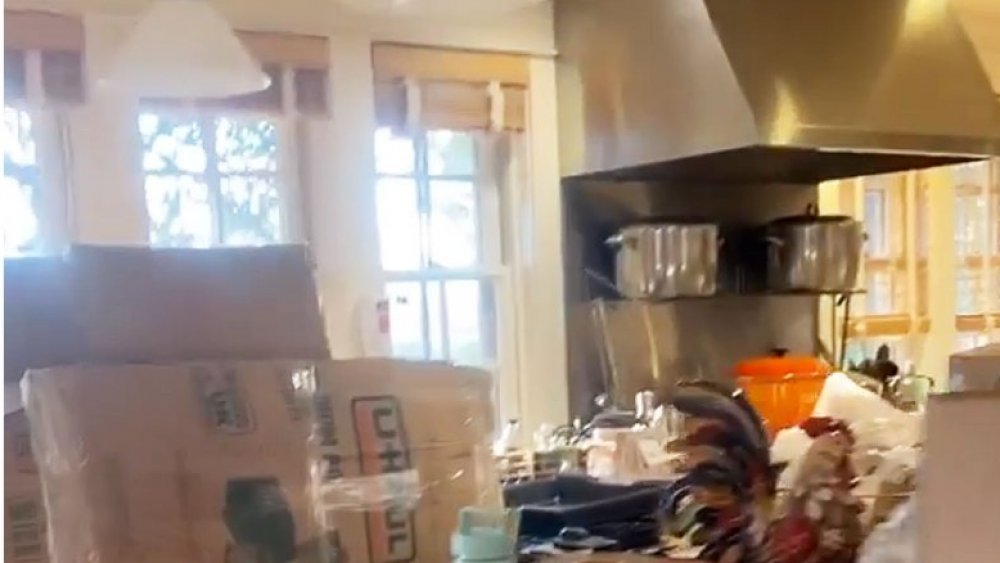 James Van Der Beek/Instagram
Not long after the Van Der Beek clan landed in Texas, Kimberly shared pictures of their new home via her Instagram stories, following their arrival and a 10-day road trip from California. With a patio and pool in the backyard – and lots of nature nearby – there's plenty of room for the Van Der Beek brood to run around (via Us Weekly).
"Moving to the country is a dream I've had for years," Kimberly wrote in her Instagram post, promising to keep fans and friends alike posted on their unpacking and organization journey.
Kimberly's Instagram comments were filled with well wishes for the Van Der Beeks. "So happy for you guys... looks so beautiful and peaceful!!!" Emanuelle Chiqrui wrote. Rebecca Gayheart Dane echoed her sentiments, adding "Congratulations mamma. Looks absolutely dreamy."
Here's to a happy new chapter for the family.