Game Of Thrones' Rose Leslie Is In A Scary Movie You Need To Watch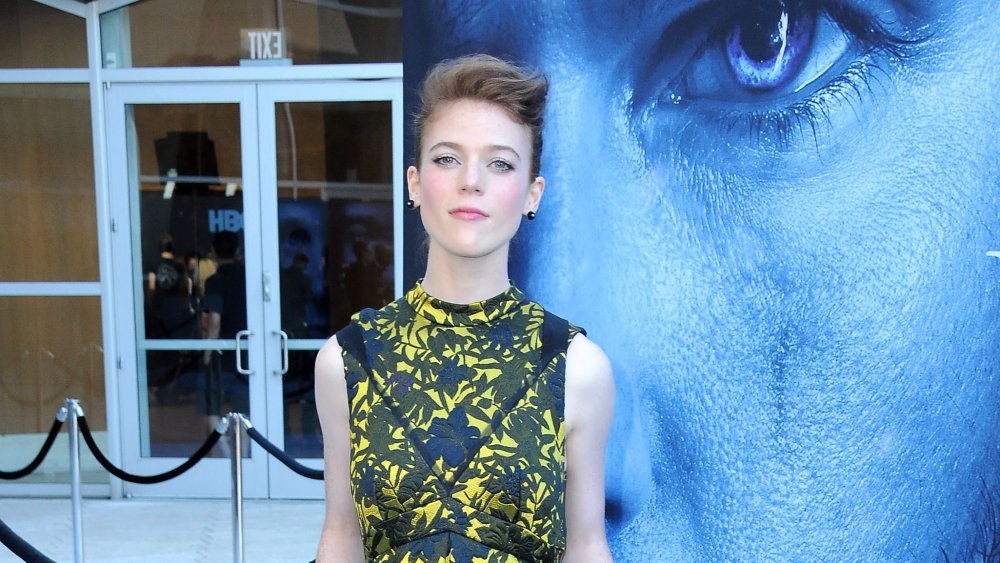 Barry King/Getty Images
From the minute that she first stepped foot on Game of Thrones as the bold, brave, total boss Ygritte, Rose Leslie has more than proved that she'll be here for a long time. Ygritte and Jon Snow enthusiasts always scream from the rooftops that Leslie was honestly one of the best parts of the show, and truer words have never been spoken! Whether she was on screen for five minutes or more, Leslie's raw performance unsurprisingly captured the hearts of fans everywhere.
Her talent doesn't stop with Game of Thrones. Leslie has gone on to show off her acting chops in two other cult TV favorites, Luther and Downton Abbey. But what fans may not know is that Leslie also played the lead actress in the underrated indie film titled Honeymoon. Part horror, part psychological thriller, Honeymoon finds Leslie in a completely different headspace than Game of Thrones (via IMDb).
Rose Leslie plays a newlywed who loses her sense of reality in the scary flick Honeymoon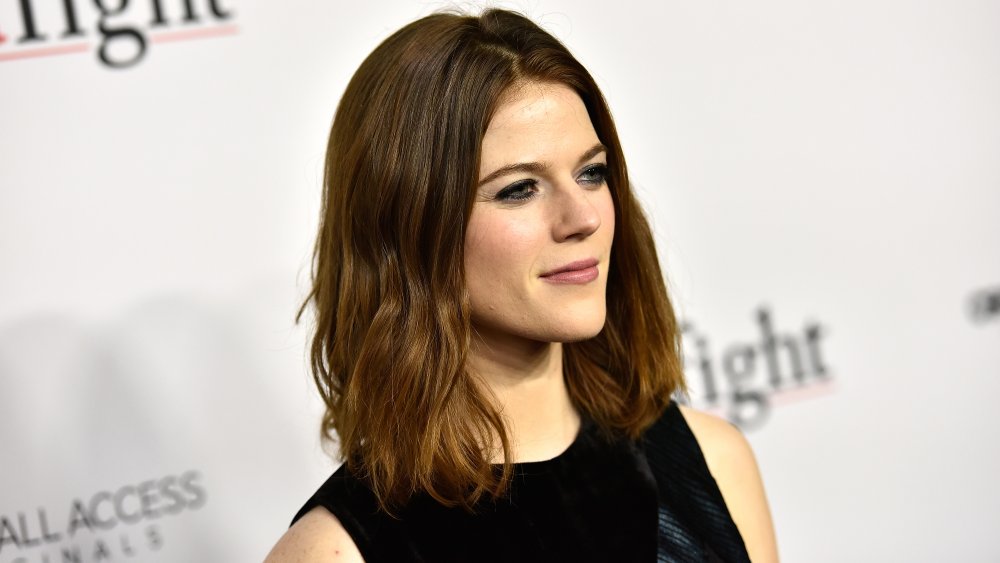 Roy Rochlin/Getty Images
Don't be fooled by its sweet name. The rich and deeply twisted plot of Honeymoon will sneak up on you. Leslie stars as a newlywed named Bea who is honeymooning at a cabin with her husband Paul, played by Harry Treadaway. Their romantic getaway takes a turn once Leslie wanders off into the woods one night and comes back a little off. Suddenly, she begins to lose her mind. You get to watch it play out in slow motion.
What makes Honeymoon a top-tier scary movie night choice is that it puts Leslie and Treadaway's chemistry center stage, and rightfully so. The audience has no other option but to rely on their drastically different perspectives to figure out why their marriage has changed (via EW).
In an interview with Under the Radar, Leslie gushed about her experience on the set of the indie film. She attributed her comfort to her amazing chemistry with Treadaway. "Once we understood the way one another worked, and once we'd collaborated on every single scene and accepted the script and that we had the same ideas, we realized that — despite the content — this was going to be an utter joy, because it was such a teamwork effort going on behind the scenes," she explained.
Honeymoon is a slow burner, which makes it that much more thrilling. Put it at the top of your must-watch list!