What Carrie Ann Inaba Really Thinks About Tyra Banks Hosting Dancing With The Stars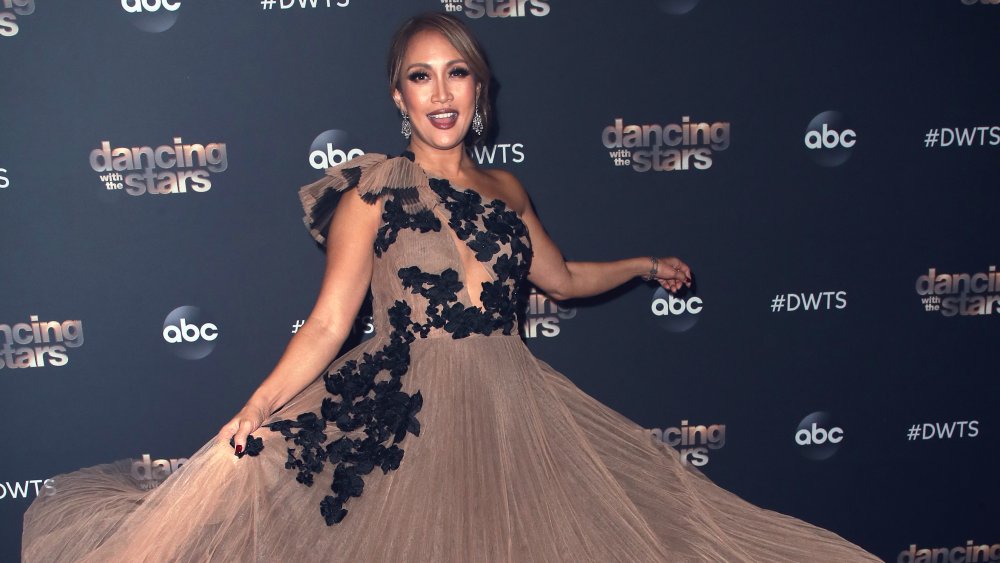 David Livingston/Getty Images
The 29th season of Dancing With the Stars has brought with it a ton of controversy, and not just because it featured Carole Baskin as one of the contestants. Just before the show aired, long-time hosts Tom Bergeron, who had been with the reality competition since its inception in 2005, and Erin Andrews were replaced by fellow reality show host and supermodel Tyra Banks. While fans were shocked by the seemingly sudden change, the show's premiere with Banks at the helm still drew in over 8 million viewers in its first hour and an impressive 7.9 million stuck around for hour number 2 (via Cinema Blend).
While everyone from Derek Hough, a former dancer on the series and now judge, to both Bergeron and Andrews, has weighed in on the sudden hosting change, it's taken until now for judge Carrie Ann Inaba to finally break her silence on the addition of Banks to the reality competition. And much like her fellow and former castmates, Inaba's response has been nothing but positive and encouraging (via US Weekly).
Carrie Ann Inaba thinks Tyra Banks brings great energy to Dancing With the Stars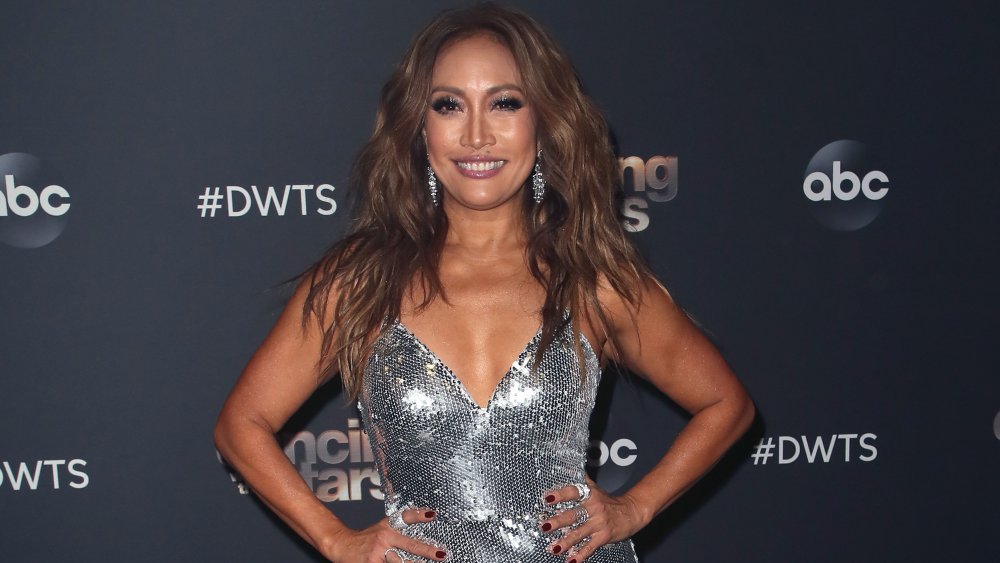 David Livingston/Getty Images
As one of the original judges, Inaba has been on the show as long as Tom Bergeron, and misses her friend, but she's confident the host change has not only been good for the reality series, but is one she is also excited about. In US Weekly she explained, "I miss Tom and Erin ... because we're like family. I don't get to see them every week. But I do think Tyra's brought an amazing energy. I mean, it's been controversial, yes — let's just say it — it has been. But what I think is that she has an excitement to her that is sort of hard to put words to ... and I'm loving that she's bringing this fashion game to the show."
Inaba's admiration for Banks is apparent, especially since she's had to take on a role that was shrouded in controversy. She explained, "It is not easy for any of us, and I think that she's stepped in and she's filled the shoes and she's done an amazing job and taken it in her own direction." Not surprisingly, that direction seems to be in adding a little more glamour to the weekly series, and Inaba is certainly loving that aspect of it. She told TV Insider, "Tyra has been inspiring me in a way to have a lot more fun getting dressed up for the show. We got the memo: 'Met Gala meets ballroom dancing.' ... I've been doing the show for 29 seasons so, it's nice to have a little bit of a change."