Why You Should Think Twice Before Buying Versace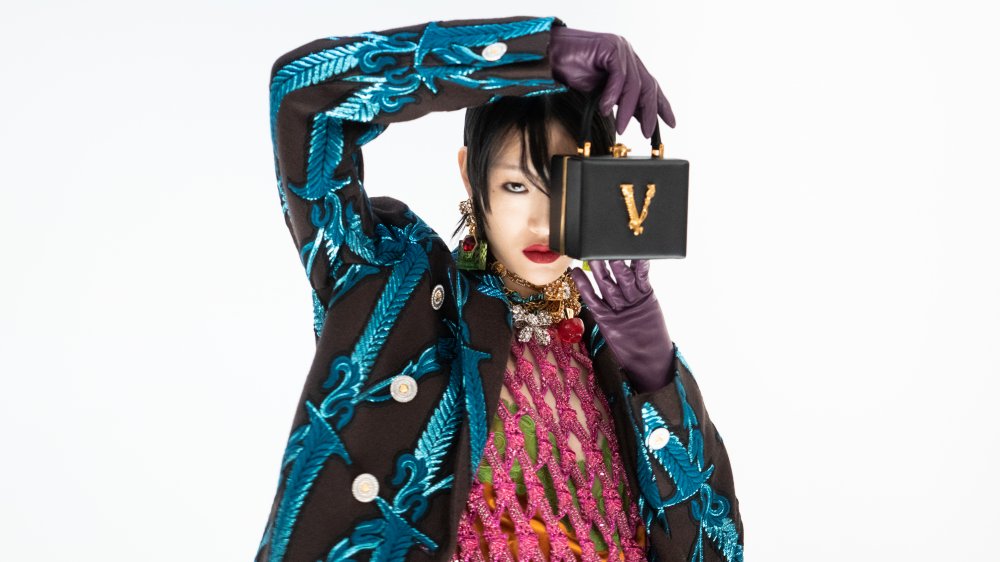 Vittorio Zunino Celotto/Getty Images
If you're about to drop $2000+ on a Versace dress, hang on — you might want to think again before entering your credit card information. Are you really buying luxury and taste, or could that just be buying an overpriced garment from a has-been brand?
For decades after the brand's creation in 1978, Versace was the height of fashion. The luxury Italian line was an instant success, and soon celebrities including Eric Clapton, Elton John, Michael Jackson, and Princess Diana could be seen wearing Versace's creations (via Fashion in Time). By the time Gianni Versace was  assassinated in 1997, Versace, which had started as a small boutique in Milan, had exploded into an international sensation with clothing for men, women, and children as well as lines of handbags, jewelry, perfume, and home decor (via Britannica). 
After Gianni's passing, his younger sister Donatella Versace took over as artistic director. In 2018, the brand was acquired by Michael Kors, and today when you shop Versace, you're not buying the brand originator's impeccable taste. You're buying from just another label in Michael Kors' portfolio.
What happened to Versace under Kors?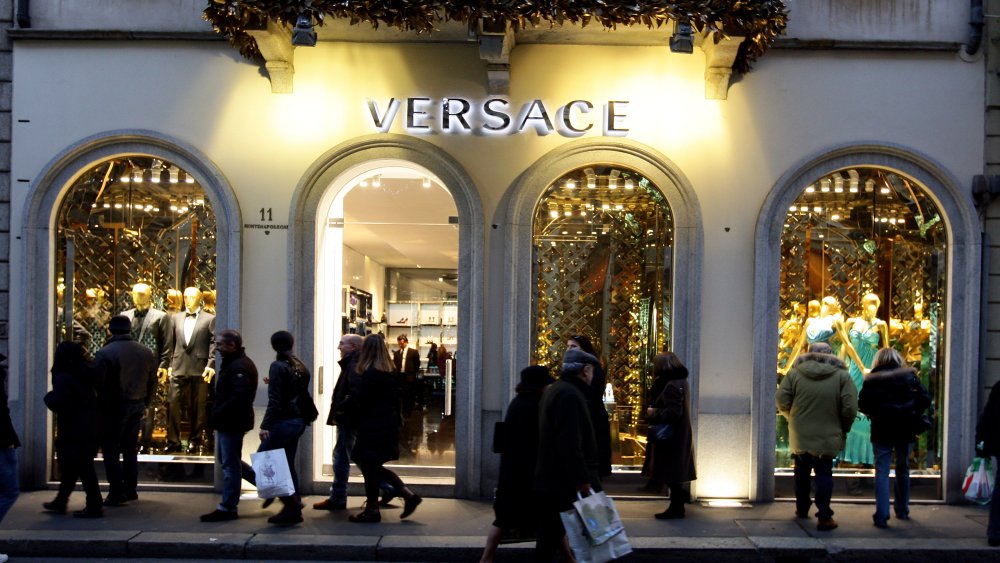 Vittorio Zunino Celotto/Getty Images
Versace had already generated some skepticism with its lower-priced line for H&M in 2011 (via Fashionista) with pieces as low as $17.95, a far cry from the exclusivity that luxury shoppers crave. From there, things went downhill. 
In September 2018, Capri Holdings (formerly Michael Kors Holdings) acquired Versace with a plan not to revitalize the brand's artistic direction, but rather, to increase its retail presence. Versace fans took to Twitter (via USA Today), resenting the brand's sale to the "tackiest man alive," worrying about Kors' "cheap" aesthetic, and going so far as to say, "Gianni Versace didn't die for his ICONIC brand to be sold to some cheap & tacky designer who is the epitome of locals knowledge on designer brands & whos bags u can't even tell the difference between the fakes they sell in Turkey. This is the end of Versace. I'm so disappointed." 
Sure enough, by the next year, the brand was charging over $1,000 for a Ford-branded hoodie (via Hypebeast). Although Donatella Versace attempted to sell the Motor City/Milan collab as and expression of the "excitement of buying your first car," it was not a great look for the once revered fashion house.