Here's How A Tsunami Kickstarted Marie Kondo's Career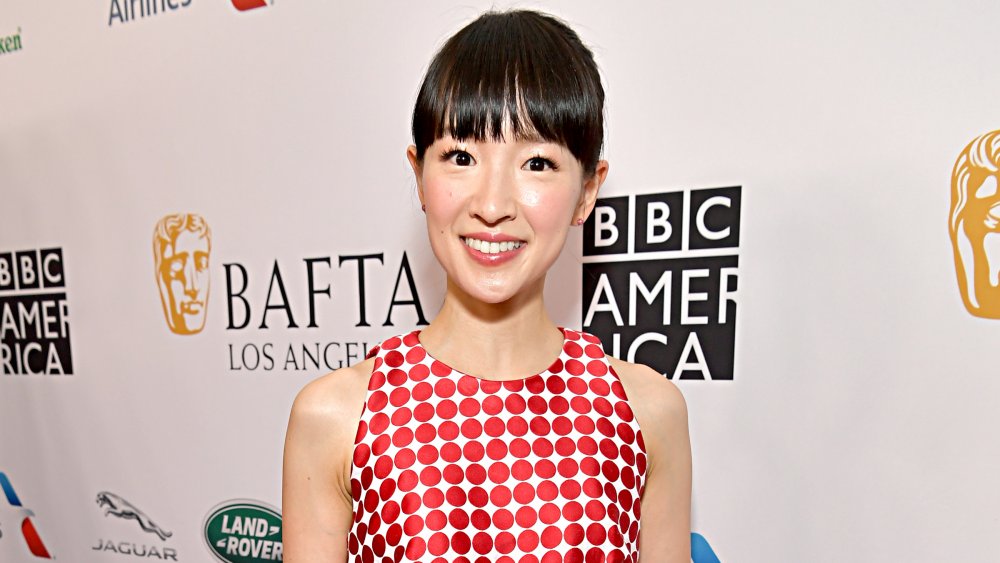 Emma Mcintyre/bafta La/Getty Images
Japan's devastating 2011 earthquake and tsunami had an unexpected silver lining for Marie Kondo, best-selling author of The Life-Changing Magic of Tidying Up: The Japanese Art of Decluttering and Organizing and star of the 2019 Netflix show Tidying up with Marie Kondo.
While the English version wasn't published until October 2014, the book was already on the shelves in Japan when the natural disasters struck. Tomohiro Takahashi, the book's editor, explained the impact of the devastation on book sales to The Cut, "The Japanese people suddenly had to ask themselves what was important in their lives, What was the true value of sentimental items? What was the meaning of the items they'd lost? What was the meaning of life? It was, unfortunately, a fortuitous event."
The reason that her book would get people to focus on what was most valuable hinges on the take-home message of Kondo's organizational style, which she calls the KonMari Method. The advice of her KonMari Method of organization and cleaning boils down to considering whether an item sparks joy in your life, and if it doesn't, get rid of it. (Not counting things like, say, your tax returns.)
Tidying isn't the final destination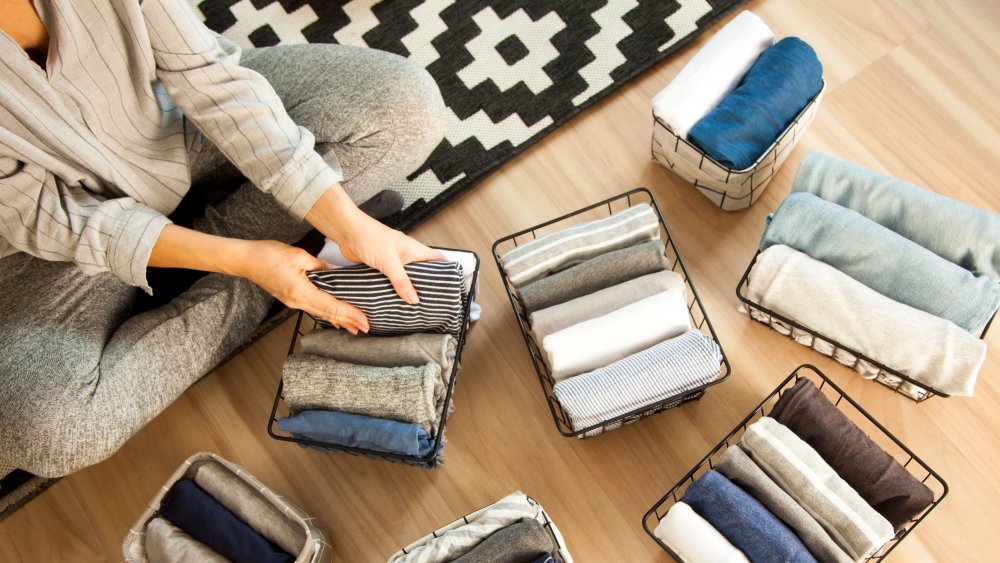 Shutterstock
All in all, the method is designed to inspire you to surround yourself with things that you love and provide clear value to your life and let everything else go. And by tidying up your physical space, you'll be able to move forward in your life. As she describes in her book, "Tidying is just a tool, not the final destination. The true goal should be to establish the lifestyle you want most once your house has been put in order."
The book wasn't her first foray into writing about organization. In college, she studied sociology and wrote a thesis titled  "'How to Declutter Your Apartment'—from a sociological perspective" (via The Cut). She also now has a line of organizational products, which almost seems a bit antithetical to her overall mission, but in her defense, the items really are beautiful and would spark joy.
So as dreadful as the reason for the boost in sales was, it may have helped bring the world her positive message of focusing on what sparks joy.