The Sad Reason Kate Gosselin Might Be Selling Her Home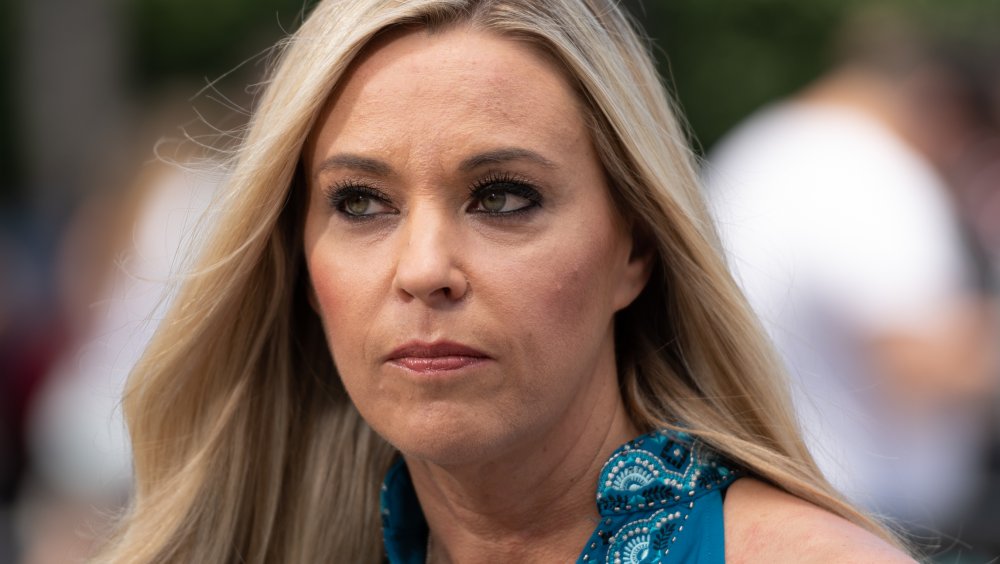 Noel Vasquez/Getty Images
Kate Gosselin of Kate Plus 8 fame recently raised eyebrows in October 2020 when she apparently put her Pennsylvania house up for sale (via The U.S. Sun). Sitting on 23.88 acres, the Wernersville home that she bought with ex-husband Jon Gosselin in 2008 — before their acrimonious split in 2009 — cost the couple $1.2 million. The U.S. Sun reports that it will now be listed for $815,000, resulting in a loss of nearly $400,000 if the home was to sell for that price. As of this writing, however, RE/MAX, the listing agent, has the property's status as "off market" — and with an even more grim valuation of $573,700. Yikes. 
The sale of the nearly 6,300-square-foot abode is said to be prompted by financial troubles stemming from years of fighting a bitter custody battle over the Gosselin's eight children: twins Cara and Mady; and sextuplets Aaden, Alexis, Collin, Hannah, Joel, and Leah. "Kate has been struggling with money because she hasn't worked for a while," according to an unnamed source in the Sun. "She has been living off the money she made in the past." Kate's most recent TLC show, 2019's Kate Plus Date, was canceled after one season following a legal battle Kate had with Jon, who claimed he was not notified about their minor children being filmed.
Here's why Kate Gosselin wants to move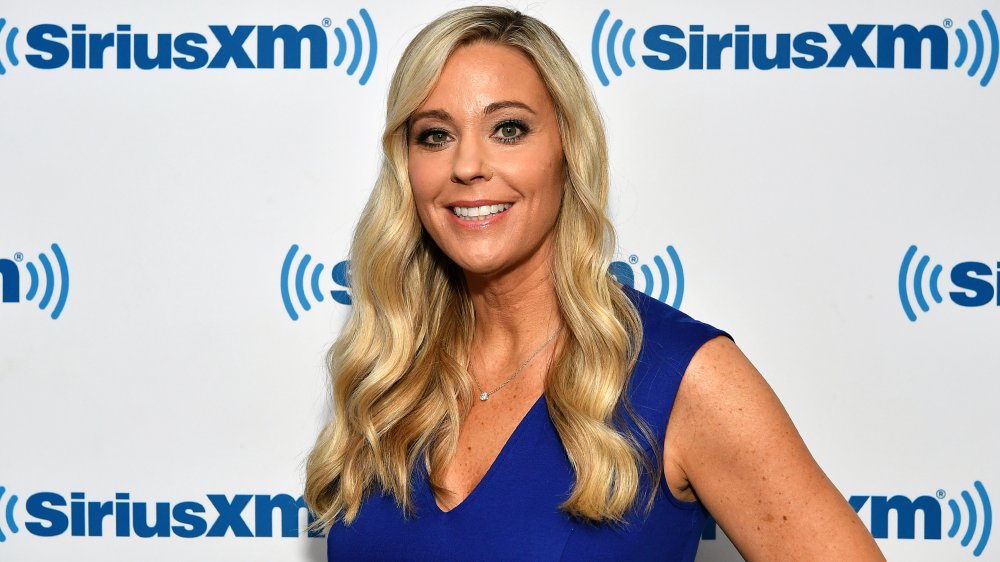 Slaven Vlasic/Getty Images
With the Gosselin kids growing up and leaving the nest — Cara and Mady went off at college, and two of the sextuplets, Collin and Hannah, previously opted to live with ex Jon Gosselin — downsizing at this time certainly makes sense for Kate Gosselin. Distancing herself from family drama could also be at play; just last month, Kate accused Jon of assaulting their son Collin, which Jon denies (via People). "Say whatever you want about me, and I'll stay on the high road. But you harm my children, I'm ready to fight back," Kate told People.
According to The U.S. Sun, Kate plans to move out of state with her family and will continue to pursue a career in the spotlight. "She just doesn't see herself as a nurse anymore. She wants to be a star," claims the Sun's inside source, adding, "It seems like it's time to move on but that's not easy to do."