The Real Difference Between Silk Wraps And Silk Presses
Jp Yim/Getty Images
Black hair is being celebrated more, and it's about time. For years, there has been a lot of discrimination in the hair care and beauty industry when it comes to products that cater to black women's hair. But not only is black hair versatile and diverse, it also holds a lot of meaning in the Black community. Whether you wear your hair natural, have a perm, or prefer rocking protective styles, your hair can be a huge part of your identity and culture. 
Today, there are more styling techniques and products on the market that aim to celebrate black hair's versatility. Silk wraps and silk presses have become really popular and are being requested as an alternative to using harmful chemicals or excessive heat to straighten hair (via Natural Hair Queen). But how do you know whether a silk wrap or silk press is right for your hair type? They may sound similar, but there are differences that you need to look out for.
The biggest difference between a silk wrap and silk press is technique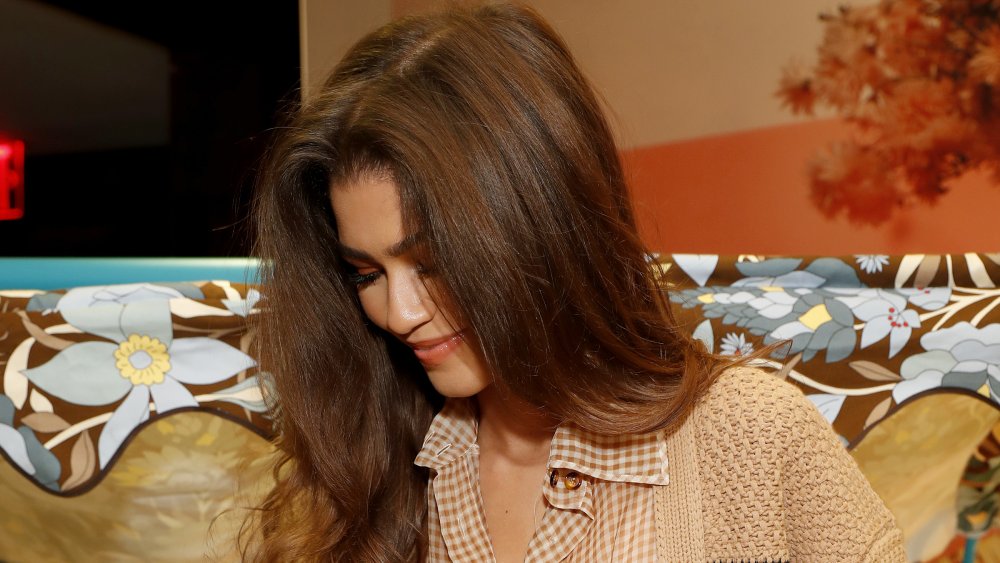 Stefanie Keenan/Getty Images
Gone are the days of using a steaming hot comb and a bunch of hair oils to get that silky look and feel. Whether you want a silk wrap or silk press, the common goal is to straighten your hair while also protecting it from any long lasting heat damage. A silk wrap involves setting your straightened hair in rollers, then taking the rollers out and wrapping your hair with saran wrap. This makes sure that your hair is pressed down, but still maintains some shape. Before you get a silk wrap, it's important that you shampoo, condition and moisturize your hair. It works wonders on both natural and permed hair, making it a very versatile and hair friendly technique (via Natural Hair Queen). 
If you're looking for a silk press, that basically means that you're using a flat iron on your natural hair. This styling technique is catered towards natural hair because it switches out the harmful chemicals that can be found in some relaxers for lighter products. Instead of wrapping your hair with saran wrap, you apply protective oils first. Then, you gently blow dry and flat iron your hair until it is straight and smooth (via Cosmopolitan). 
Whether you're getting a silk wrap or silk press, get ready to have fun switching up your hairdo!