Amy Duggar King Has The Perfect Response To Fans Who Want Her To Have More Kids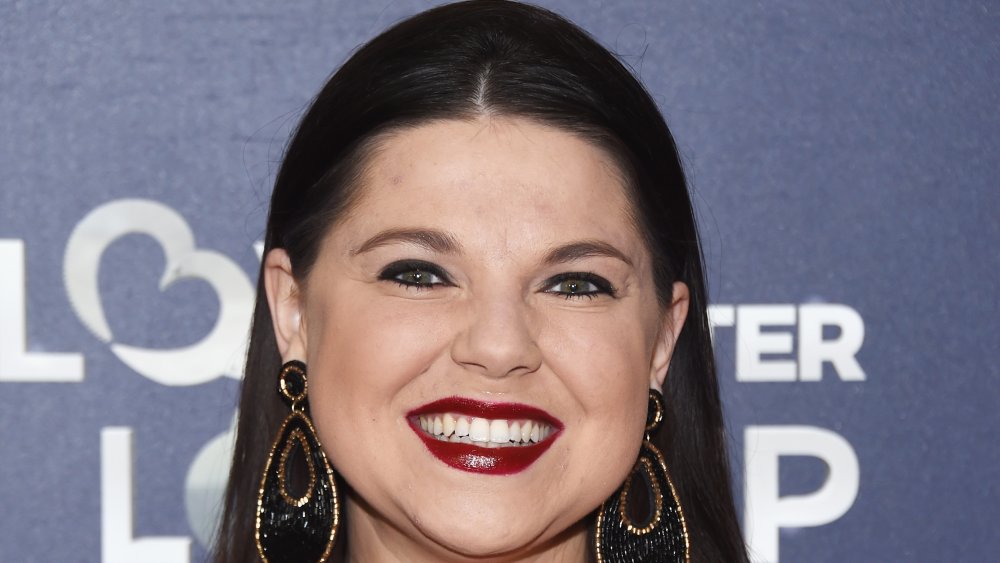 Amanda Edwards/Getty Images
The self-proclaimed "rebel" Duggar, Amy Duggar King gave birth to her first child with husband, Dillon King, last year and recently faced scrutiny over how slowly she is having children (via Today). Jim Bob and Michelle's niece took to Instagram to share a message she received about the "pace" of her growing family.
"You are a good mom but aren't you a little behind?" the message reads from a screenshotted post. The paragraph-long message tells the 34-year-old not to be "selfish" with her life and that her body is "fine to have more." In her lengthy caption, Duggar King addresses the criticism. 
"I'm flabbergasted that someone would have the audacity to type these words to anyone!! I mean. Who in their right mind says 'I think your body is ready to pop out more kids' to a total stranger?" she asks. "This is for all the 'Karen's out there.' My body has been through a lot and it gave me the sweetest boy ever. Yes of course it was worth it. But I still need to heal."
Amy Duggar King is focusing on business and her new baby
Amy Duggar King gave birth to son Daxton Ryan last year after celebrating five years of marriage with her husband. With a new baby amid the pandemic, King shared about the toll it has taken on her in the same Instagram post. "Also. I AM TIRED. Anyone else!? This pandemic has been so rough on so many people and my business has taken a hit just like so many others. I need to be on my A game. I need to give it my all. I need to stay creative and focus on 3130."
And, while her cousins may be apt to start double-digit families, Amy Duggar King is focused on taking care of herself, her business, and her child. "Some women are designed not to have large families. I am one of them," she explained. 
The family recently celebrated Daxton's first birthday with Duggar King writing, "October 9th 2019 changed my entire world!" as reported by People. Sharing a sentimental video of her time with her son, King seems to be a hands-on-mom taking the transition to motherhood in stride.