Kris Jenner Blames This For The End Of Keeping Up With The Kardashians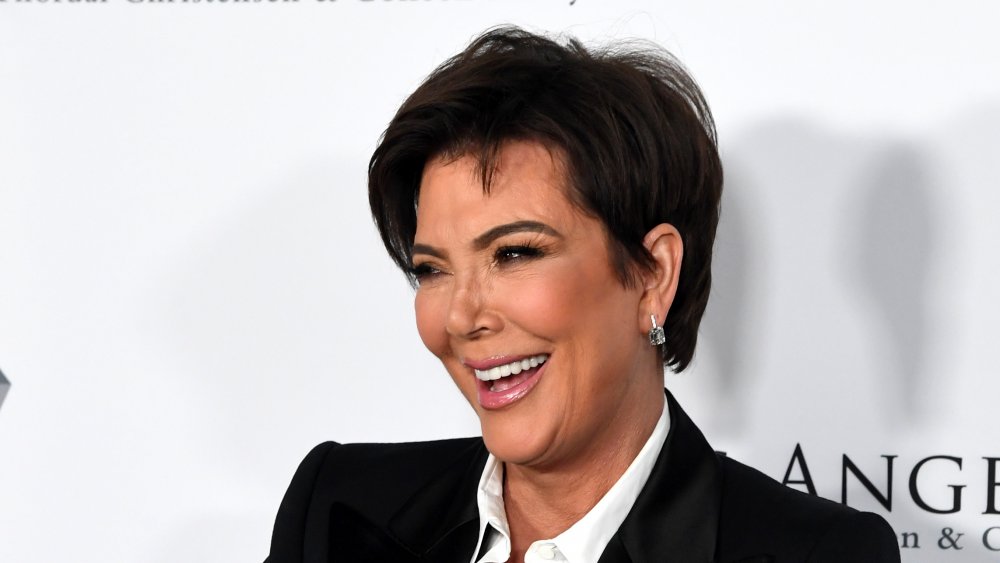 Kevin Winter/Getty Images
The world learned via social media of the end of the Keeping Up With The Kardashians era when Kim Kardashian West posted confirmation on Instagram, saying, "It is with heavy hearts that we've made the difficult decision as a family to say goodbye to Keeping Up with the Kardashians." So it's somewhat ironic that it was social media that Kris Jenner says is partly to blame for the show's termination (via WWD).
14 years, 20 seasons, and countless headline making moments of drama will come to an end with season 20 on air in 2021. "When we first started, there was no Instagram or Snapchat or other social media platforms. The world has changed. Now there are so many, the viewer doesn't have to wait three or four months to see an episode. We can give them all of the information anyone would ever want to know in real time," explained Jenner to WWD.
For true fans following the accounts of the Kardashian and Jenner clan, they already know a lot of what is happening, and by the time the episode shows up on TV, it's old news. Things like the blowout breakup of Khloé Kardashian and Tristan Thompson in February 2019 had already been splashed across the headlines and been posted about on Twitter and Instagram before the show aired in June 2019 (via Insider).
Ending the show has a silver lining for the Kardashians
The show was what put the family on the world's radar, and while it may be ending, that may be okay for some in the family both personally and professionally. Kourtney Kardashian made it clear in recent years that she was fed up with the filming schedule, and told Vogue Arabia she'd quit. "I have been filming the show non-stop for 14 years... I was feeling unfulfilled and it became a toxic environment for me to continue to have it occupy as much of my life as it was [...] I am following my happiness and putting my energy into that which makes me happy."
And as far as professionally, the thing that helped bring down the show now brings big bucks to their bank accounts. Kim told David Letterman on his Netflix show My Next Guest Needs No Introduction that she can make more money from posting on social media than from an entire season of filming (via Daily Mail).