Why You Should Think Twice About Buying Toys At A Dollar Store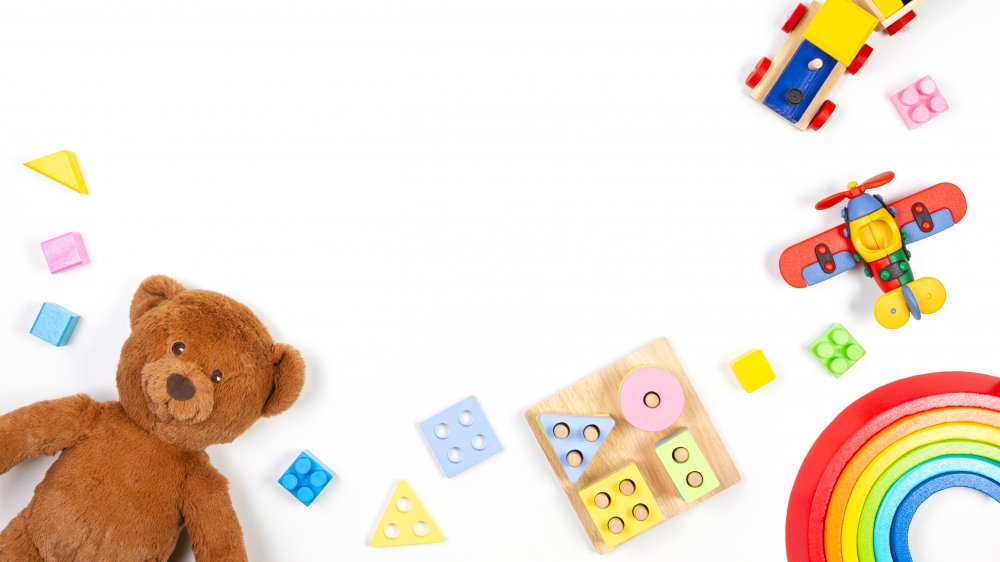 Shutterstock
The dollar store toy section might seem like a great idea. We all know how easily kids get bored of their old playthings, so the dollar store might seem like a great way to keep your children entertained without breaking the bank. Turns out, however, that these products might come at a price after all: dollar store toys can seriously endanger your kids. 
In 2014, the Campaign for Healthier Solutions, a coalition of organizations from throughout the United States, tested more than 160 dollar store items for harmful chemicals and found that a whopping 81 percent of the merchandise contained a hazardous level of at least one potentially harmful chemical (via National Geographic). In fact, not only did 81% of products tested by the Campaign for Healthier Solutions have at least one chemical of concern — almost half of the products contained hazardous levels of two or more of these chemicals (via Everyday Simplicity).
Which products should you watch out for?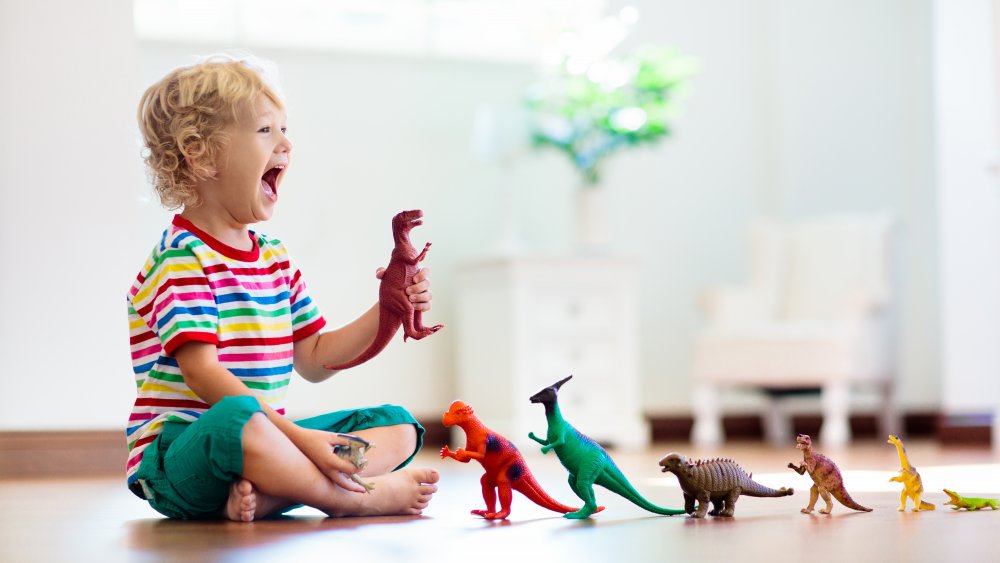 Shutterstock
The CHS report that found such high chemical levels looked at items including bath toys, party favors, inflatable dinosaurs, paddleball toys, princess dress-up accessories, and more. The report was from the mid-2010s, but as recently as last year, one doll sold at Dollar Tree was found to contain 246 times the federally allowed levels of phthalate, a "reproductive and developmental toxin," exposure to which can potentially cause serious health issues, "especially in infants and toddlers" (via New York State Department of State). Taste of Home recommends steering clear of any product manufactured 2008, the year phthalates were banned from children's toys. 
Now in 2020, some dollar stores have taken precautions, while others remain high risk. As of February, Dollar General was the only one working with the Campaign for Healthier Solutions to improve their products (via Environmental Justice for All). Both Dollar Tree and Dollar General have made their chemicals policies public and begun phasing out their most harmful chemicals. Neither, however, is transparent when it comes to reporting how these phase-outs are going. 
Of the three dollar stores in the report, 99 Cents Only performed by far the worst. They have no publicly available chemicals policy, and they haven't announced any policy to phase out harmful chemicals, so when it comes to buying toys for your kids, absolutely steer clear.