Clare Crawley Clears Up The Rumors About Her Mysterious Ring
Rumors began swirling over the weekend that The Bachelorette's Clare Crawley is engaged following her stint on the can't-miss ABC reality show (via Page Six). The controversial bachelorette — who is rumored to have left mid-season to be replaced by Tayshia Adams — was photographed wearing what appeared to be a diamond ring on her left ring finger. But Crawley, who some speculate fell in love with first impression rose winner Dale on the show and thus, walked away early, quickly put rumors to rest about the origin of the ring (via Cosmopolitan).
According to Newsweek, Crawley wasted no time setting the record straight about the glittery piece of jewelry, which although admittedly is a diamond ring, does not mean she ended up getting engaged to Dale, or to anyone — although, we still don't know how her love story ended, ring or no ring.
So where did Clare Crawley's diamond ring come from if it doesn't signify an engagement?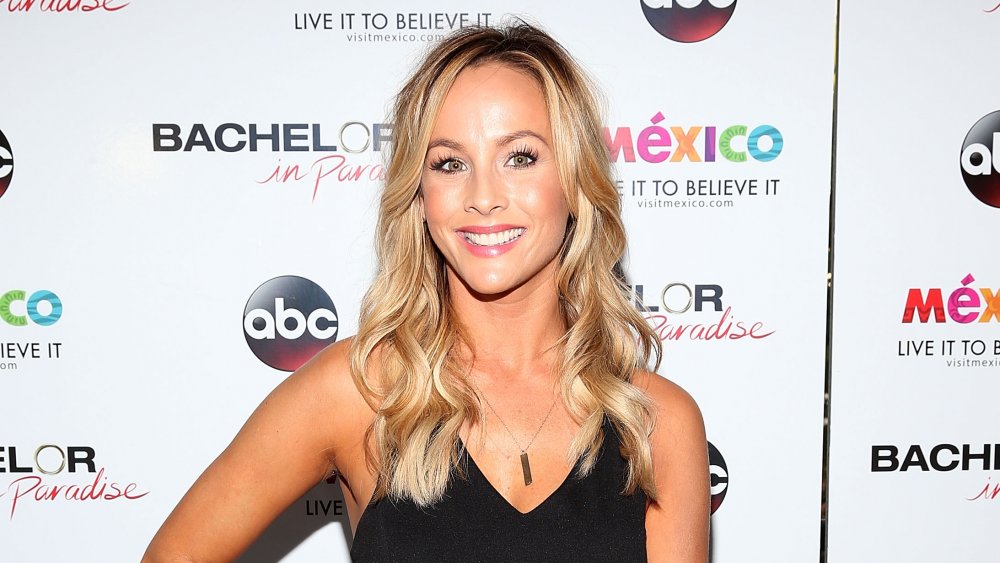 Jesse Grant/Getty Images
The 39-year-old took to Instagram to tell Bachelor Nation what is going on with her left ring finger. "People have noticed I wear this ring on my wedding finger, and have asked why!" she shared as a caption to a gif that features Crawley staring at her bling. "The truth is because it is a commitment to myself first and foremost, to embody self-love," she added.
"In the past I found myself getting into relationships where there was little to no reciprocity, and in the end would feel depleted and empty," Crawley went on to explain. "This is my promise to myself, to make sure I always had enough self love that no matter what happened, I was committed to loving myself unconditionally, and that is something no man could take away from me."
Commenters were heavy on the praise for Crawley's post, including former cast members. Past Bachelorette Kaitlyn Bristowe summed up what most people are thinking upon learning the truth behind the ring that sparked a thousand rumors: "Hell ya."