This Is The Trader Joe's Dessert You Need To Be Buying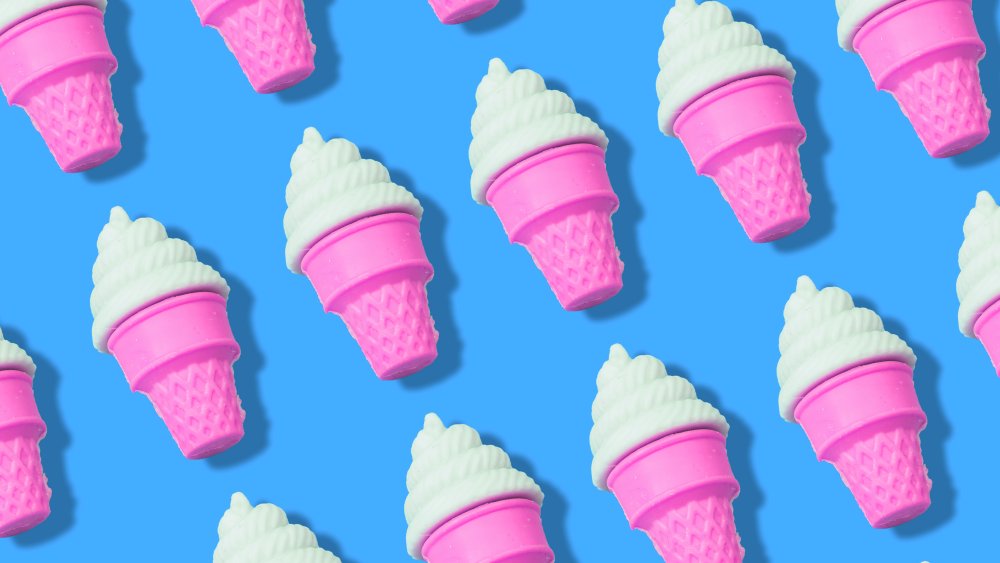 Shutterstock
After spending the day working hard, taking a much-needed snack break is a priority. Your busy schedule hasn't left you with much time to whip something up in the kitchen, so you planned ahead and stocked up on sweets weeks ago. But the minute you reach for your kitchen cabinets in sugary-sweet anticipation, you notice that they are completely empty. 
That's where late night runs to Trader Joe's can really come in handy. Trader Joe's lovers can write an ode to their dessert collection. Their frozen food aisle is always stocked with a wide selection of tasty, inexpensive desserts that will more than satisfy your cravings. They are also hassle-free with little prep. If you're not sure about what to add to your shopping cart, there's one dessert that has everyone singing Trader Joe's praises. Their Hold the Cone! Mini Ice Cream Cones are tiny, but pack a punch.
Trader's Joe mini ice cream cones are pure happiness in a tiny package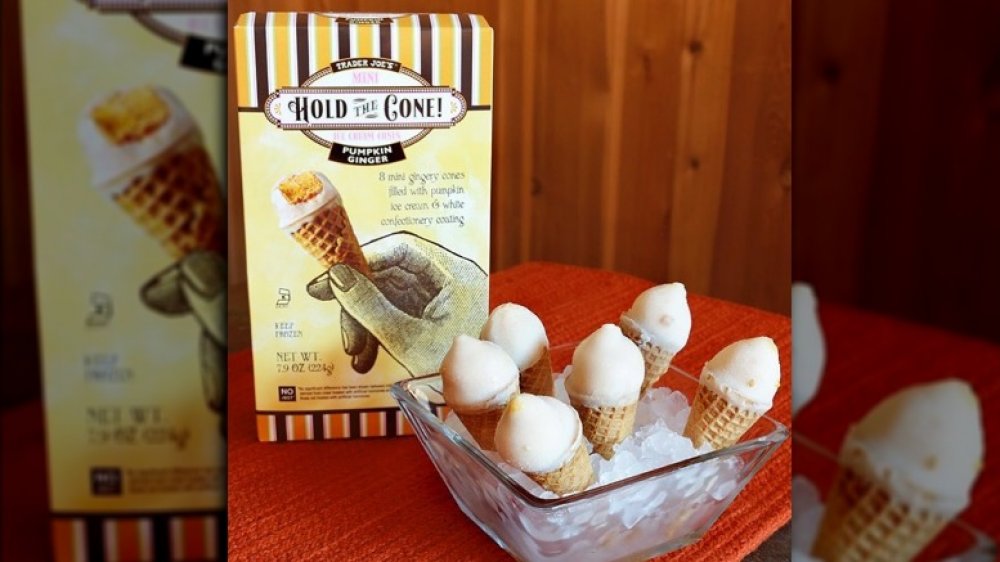 Instagram
There are so many reasons why Trader Joe's Hold the Cone! Mini Ice Cream Cones is the superior dessert that it's hard to know where to start! Their traditional mini ice cream cones are filled with vanilla ice cream and covered in chocolate goodness, which is reason enough for you to try them. They are also normally priced at $3 for a box of 8 mini cones. It's been a fan favorite for years, and was voted the top dessert in 2018 (via Insider). With its creamy filling and crunchy cone, it's no surprise why these mini cones run out of stock often.
Depending on when you hit up your local Trader Joe's, these mini ice cream cones also come in season-friendly flavors like pumpkin ginger and peppermint. Even though they're bite-sized, that means you don't have to feel as guilty eating as many cones as you want. One bite in and you'll be hitting up Trader Joe's on a regular basis.