Why The New Theme Song For Dawson's Creek Has Fans Seeing Red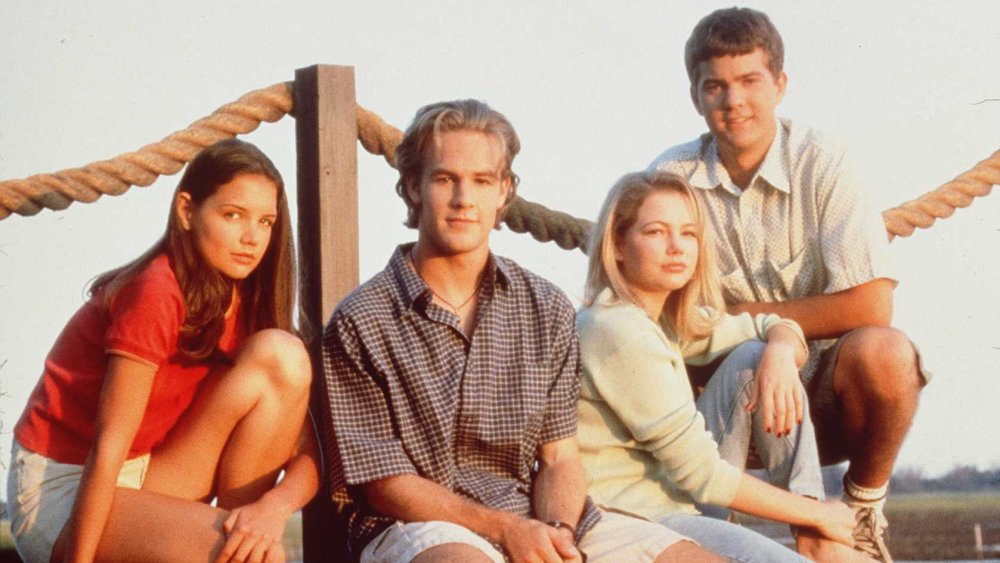 Getty Images/Getty Images
Dawson's Creek is arriving at Netflix in November. While this is great news for 90s kids (or 90s kids at heart) who want a heaping dose of nostalgia catching up with Dawson and the rest of the gang, the show isn't going to be exactly as we remember it.
Per IMDb, Dawson's Creek ran for six seasons from 1998 to 2003 and starred James Van Der Beek, Katie Holmes, Michelle Williams, and Joshua Jackson. The song "I Don't Want to Wait" by Paula Cole became iconic during the show's original run thanks to being used as the show's theme song. Fans who purchased the show on DVD, though, were upset when they found out that the hit song was replaced with a new theme song, Jane Arden's "Run Like Mad."
In a tweet, Netflix confirmed that when the show hits the streaming platform, it won't have the original theme song, writing, "Dawson's Creek — one of television's most beloved coming-of-age stories — is coming to Netflix in The US on November 1...and before you ask, the episodes won't have the original theme song (sorry)."
This is why Dawson's Creek changed its theme song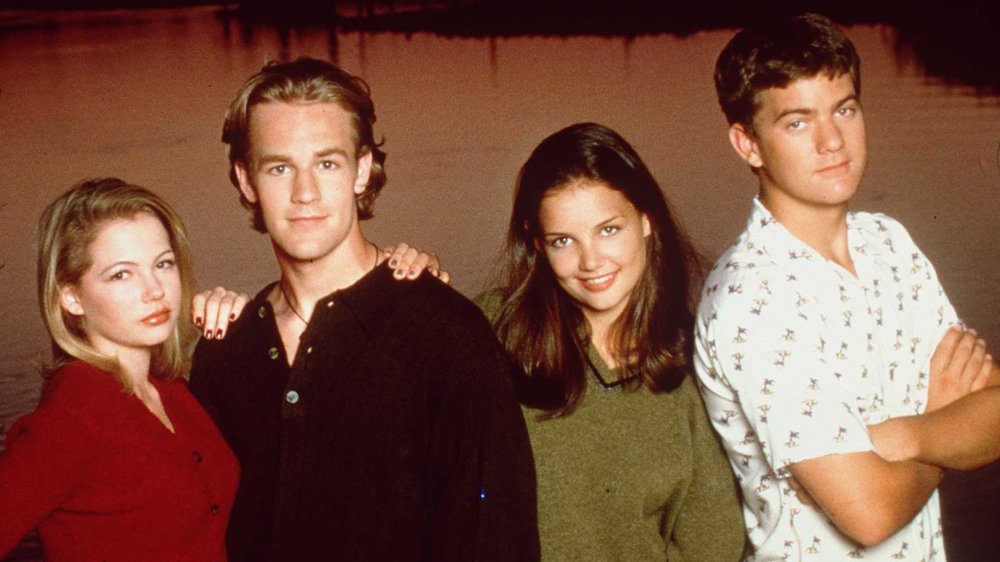 Getty Images/Getty Images
While catchy, "Run Like Mad" is not the theme song that fans of Dawson's Creek know and love, and they're pretty upset about this move. As one fan tweeted, "Dawson's Creek is for sure one of those shows where you have to have the theme song!" Another responded to Netflix's tweet, saying, "The theme song is what made the show lol."
Why the big change? It all came down to financing. As the show's executive producer, Paul Stupin, explained to HuffPost, when the first two seasons of Dawson's Creek were released on DVD in 2003, they paid Paula Cole to use the show's original theme song. Unfortunately, sales of the first two seasons weren't great, so Sony Pictures Home Entertainment made some budget cuts when releasing the other four seasons, which meant using "Run Like Mad," which was actually recorded as the show's theme song before "I Don't Want to Wait" was chosen instead.
While American fans are used to "I Don't Want to Wait" as the show's theme song, however, "Run Like Mad" was actually used as the Dawson Creek theme in other countries, so not all viewers are going to be put off by this big change.