How Ant Anstead Is Coping With His Breakup From Christina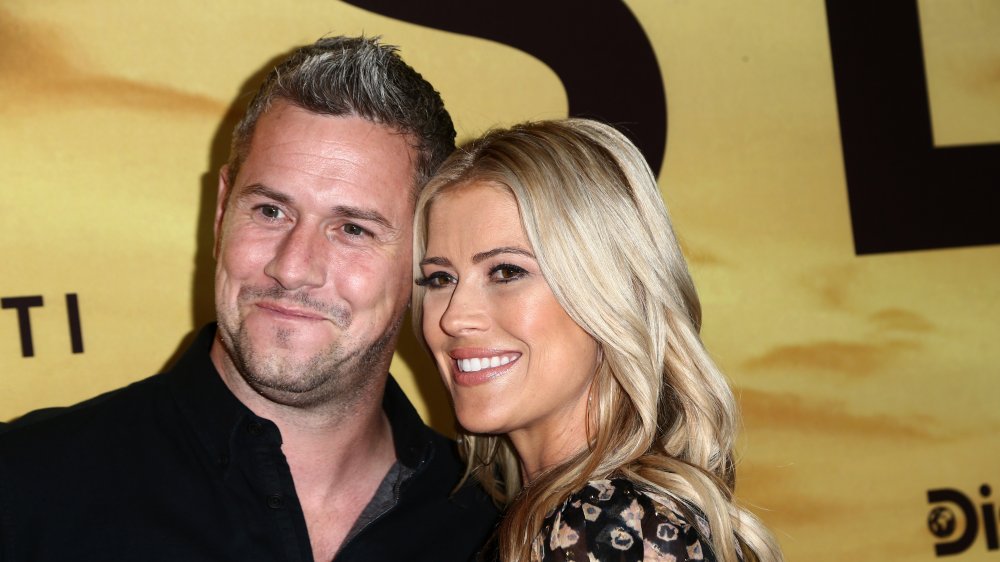 Tommaso Boddi/Getty Images
We all felt collective shock when Christina Anstead announced she was ending her marriage to Ant after less than two years. "Ant and I have made the difficult decision to separate," the Flip or Flop star announced via Instagram, adding, "We are grateful for each other and as always, our children will remain our priority. We appreciate your support and ask for privacy for us and our family as we navigate the future."
It seems her husband was equally jilted by the seemingly sudden dissolution of their union. According to People, the British TV host enrolled himself in a breakup recovery program for help coping with the split. The good news is it seems Ant Anstead's work with Create the Love has worked, as he shared via Instagram, "I am now on day 30 of this and I have to say it's been a lifeline for me! If anyone out there needs this DO IT!"
According to House Beautiful, the program's leader, Mark Groves, who calls himself a "Human Connection Specialist" on Instagram, will coach followers through the process of grieving and letting go of love through emails, videos, and exercises. The newly single dad also committed to a faith-based program, Rise Up Kings, to help him find peace with his relationship ending. He chronicled the experience on social media, which appeared to involve pushing his body physically (on a beach) in addition to the spiritual component.
Ant Anstead is coping with the end of the relationship with help from his family
Three weeks ago, Anstead shared his feelings about the breakup on Instagram, writing alongside a throwback photo of the couple, "Anyone who really knows me knows that I don't like to share private matters publicly. I have remained silent while holding on to hope. I never gave up on us. I pray Christina's decision brings her happiness." 
Since then, the heartbroken dad has also shared adorable photos of the couple's son, Hudson, as well as of his other children, Amelie and Archie, whom he recently reunited with after time apart in quarantine (via People). In one sweet post, the proud dad shared how Amelie had made him notes to help cheer him up. The envelopes were labeled with instructions to read them "when you're sad," "when you're having a bad day," and "when you need motivation." Anstead said of the idea, "Unpacked these treasures left for me by my amazing little lady."
Christina Anstead is handling the split differently
Meanwhile, Christina Anstead's handling of the end of the marriage is a far cry from how her estranged husband has coped (via House Beautiful). In case you recently visited Christina's Instagram, you would know this, as the HGTV host purchased a yacht in the wake of the split. The name of the boat? Aftermath. Interestingly, the house flipper turned off comments on that post. She also showed off an over-the-top, Paris-themed birthday celebration she threw for her daughter with Tarek El Moussa, Taylor, who was turning 10.
But the Christina on the Coast star has admitted to hurting in the wake of the split as well, sharing a raw post on Instagram just a few weeks ago. It read in part, "I never thought I would have one divorce let alone two. I never thought I would have 2 baby daddies — but sometimes life throws us curve balls. Instead of getting stuck in these 'setbacks' I choose to look at these challenges as opportunities to grow. So while some may judge me and throw around rumors about me, most of you support me." The mom of three added, "I'm real and I'm working on healing." 
Both Ansteads are just trying to move on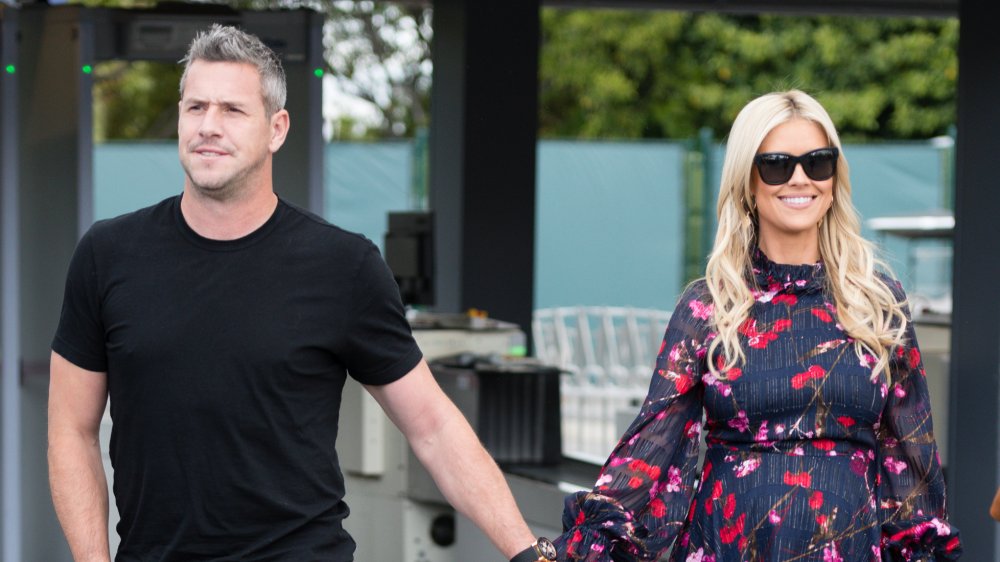 Noel Vasquez/Getty Images
Anstead ended her brutally honest post by saying, "I appreciate the support and I hope my story inspires you to not be so hard on yourself for the decisions / choices you've made. We are all a work in progress." 
Commenters were largely supportive of Anstead's message, with one writing, "Those who choose to judge you are only reflecting their own insecurities." Another commenter offered the star these words of consolation: "You don't have two baby daddies, you have two men who you loved in different seasons of your life, and three beautiful kids as a result." Notably, one more commenter shared this perspective: "Let's get it straight — if you were a man, no one would have judged you."
It is clear both Ansteads are working on dealing with the "aftermath" of their marriage. Here's wishing both parties much healing and less judgment as they recover from their respective heartbreak.