Sarah Hyland Reveals Why She'll Be Separated From Her CMT Co-Hosts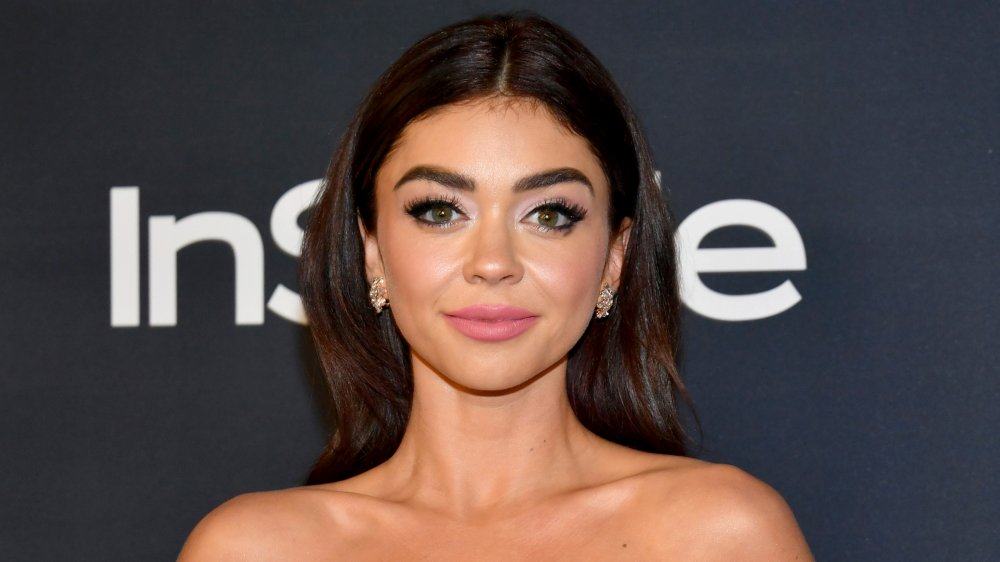 Amy Sussman/Getty Images
In a year when we all fear getting sick from COVID-19, actress Sarah Hyland's risk is more elevated. The Modern Family star, who is set to co-host the CMT Awards tonight alongside Kane Brown and Ashley McBryde, has a condition called kidney dysplasia and is immunocompromised as a result of having had several surgeries (via Kidney.org). What does that mean for the telecast? Well, Hyland will be filming her scenes separately from Brown and McBryde, according to People.
But she isn't the only star whose participation in the celebration of country music will be remote. "There will be so many performers and fans can expect truly epic outdoor performances all over Tennessee," Hyland tells People, adding that top acts will treat fans to mini-concerts from places like Ruskin Cave, Sycamore Farm, and Cherokee Dock.
"Yes, it will be a bit different, but everybody's been working really, really hard to make it the best show," the star said, adding, "Virtually, non-virtually and I think it's gonna be a really, really great and fun show."
Sarah Hyland has overcome a lot to host the CMT Awards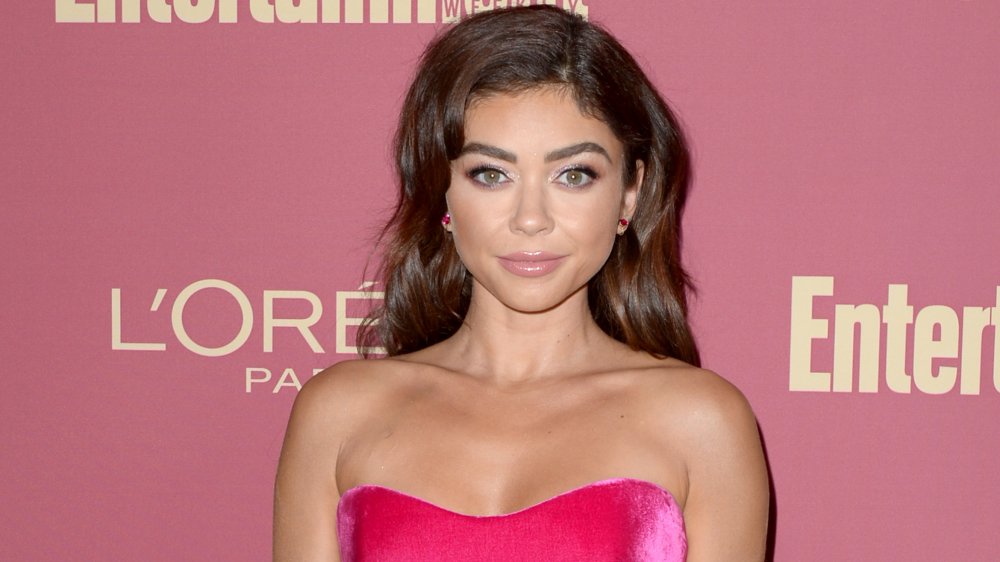 Andrew Toth/Getty Images
Kidney dysplasia is congenital, meaning Hyland was born with organs that didn't form or function well. She made it to age 21 being treated with medications, but at that time, would need a kidney transplant. Her father stepped in to donate his organ — and although the recovery wasn't easy, the surgery worked for five years. But in 2017, Hyland's body started to reject the kidney.
"When you have an organ transplant, it's basically a foreign thing in your body," she told Self in 2018, going on to explain, "Your immune system will want to attack it and be like, 'What is this? This is not supposed to be here.'" The star was placed on dialysis, which prompted her to relate, "That's why I'm so independent. In some areas of my life, I literally have no choice but to be dependent."
Luckily, Hyland's younger brother was a match, and he donated his kidney late in 2017. The recovery is ongoing — in fact, as Hyland explains, she will be on immunosuppressant drugs for the rest of her life to prevent her body from rejecting her new organ. And thus, she is taking the proper precautions by hosting the CMTs in a safe location, away from others.