Kelly Ripa Reveals Why Ryan Was Missing From Live! With Kelly And Ryan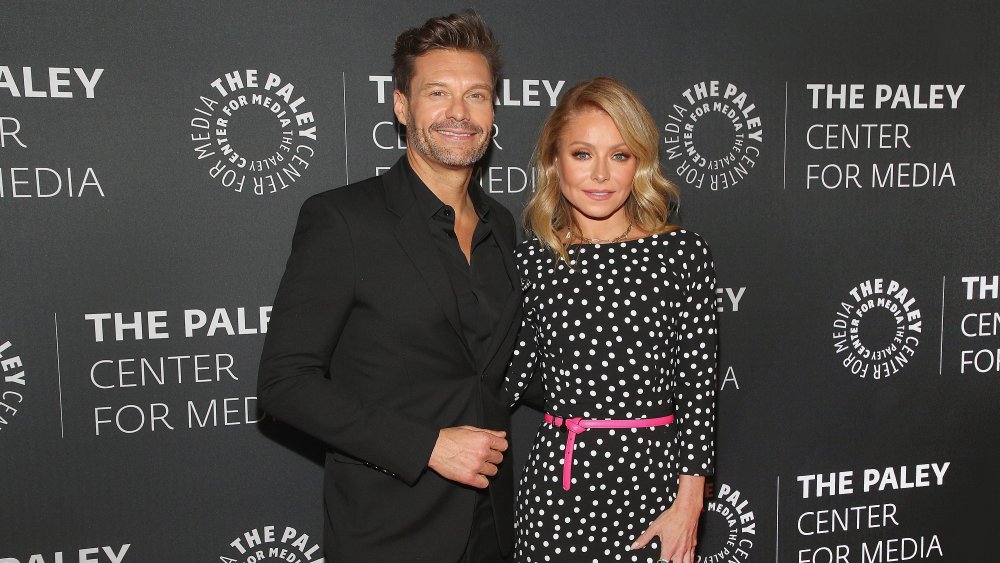 Astrid Stawiarz/Getty Images
Fans of Live! With Kelly and Ryan will know that Kelly Ripa has spent the past couple of days without her esteemed co-host. However, the only explanation given to fans at first was that Seacrest "took the day off" (via Blast).
The reason, it turns out, was to await the results of a COVID-19 test. Seacrest reportedly had a minor cough and the show insisted he get tested for the virus before returning. In an Instagram video posted on Tuesday, Ripa stated: "We have all of these new restrictions now, so this is one. We have to wait until [the test] comes back negative before he can get in here. It's public health. We take it seriously" (via Instagram). Luckily, the test did come back negative, and Seacrest returned for Wednesday's show, thanking Ripa for covering (via People). However, this isn't the first time Seacrest's health was the subject of some speculation.
The reason some fans thought Ryan Seacrest had a stroke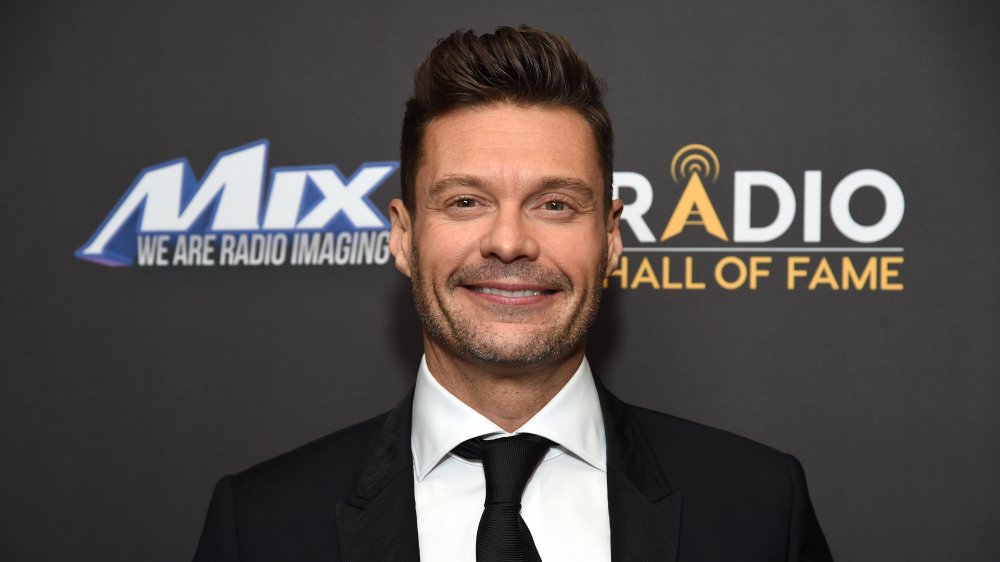 Michael Kovac/Getty Images
If you find yourself struggling to adapt to the new normal, you can take some solace in the knowledge that celebrities are, too. As fans of Ryan Seacrest might already be aware, the radio and television personality had been juggling four on-air jobs this past May, including: Live! With Kelly and Ryan, American Idol, On Air with Ryan Seacrest, and the Disney Family Singalong specials. So, when he took a day off, fans were quick to notice (via Extra).
In fact, after the home-taping of the American Idol finale, some fans grew concerned at the sight of one of Seacrest's eyes looking swollen. This started the rumor that he might have suffered some kind of stroke. A representative was quick to shut this rumor down, telling People: "Ryan did not have any kind of stroke... Like many people right now, Ryan is adjusting to the new normal and finding work-home balance, with the added stress of having to put on live shows from home." Seacrest took a solitary day off, and then jumped right back into his demanding broadcast schedule, setting quite an example for those of us lounging around in sweatpants and searching for motivation.