Tyra Banks Reportedly Wants To Ban These Celebs From Dancing With The Stars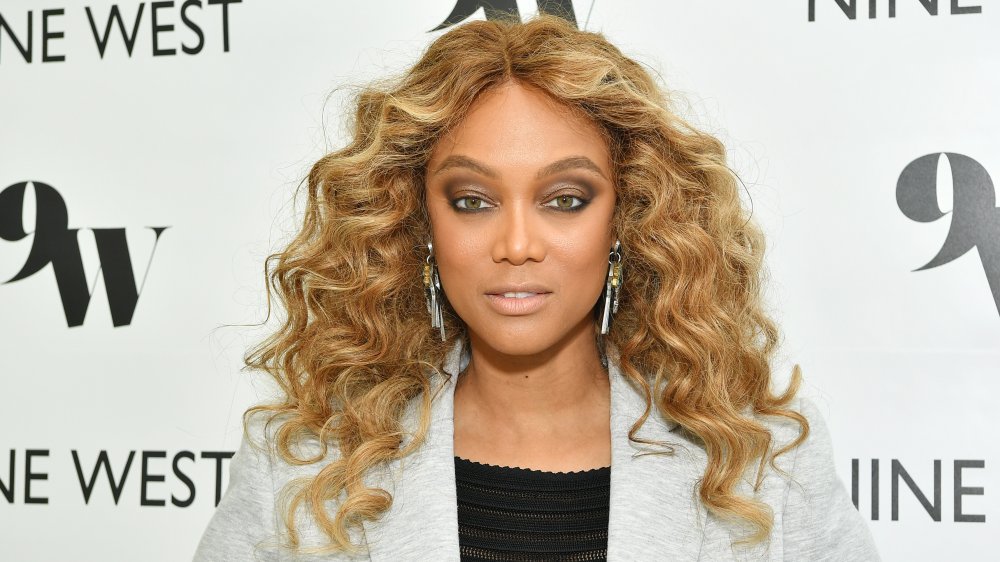 Amy Sussman/Getty Images
Things are a lot different on Dancing with the Stars with Tyra Banks hosting the show. This is the model's first season with the beloved dance competition, and she's reportedly taking the role very seriously — even setting rules for who should and shouldn't be allowed to compete on the show.
According to OK!, Banks wants a certain caliber of contestants on the show, and Real Housewives don't make the cut. "Tyra is the new boss and made it clear that she didn't want any more Housewives in her ballroom," a source told the outlet. "She thinks the show needs to aim higher and only book the ladies after everyone else has passed."
This is bad news for the several Real Housewives who have reportedly expressed an interest in competing on the show. While, according to the source, they may have their shot in the future, "Tyra doesn't want any of them right now."
Why does Tyra Banks have beef with the Real Housewives?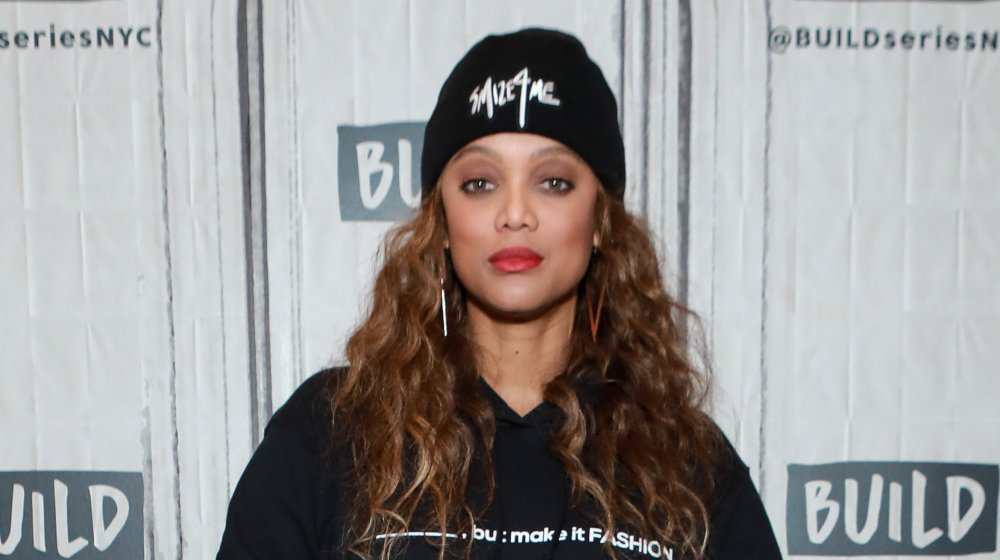 Jason Mendez/Getty Images
According to the source, it's nothing personal. While they said that "Tyra has never been a fan of the Housewives," there's another reason she doesn't want them on the show. Reportedly, Housewives like Bethenny Frankel, NeNe Leakes, and Teresa Giudice "do not make headlines anymore," which is why Banks doesn't want them on DWTS.
The source added, "Tyra wants reality stars like Carole Baskin from Tiger King — not a decade-old franchise that no one talks about anymore. If Tyra thought for one minute that the Housewives would get her show ratings, she would welcome them to the dance floor in a second."
Banks hasn't publicly commented on whether or not she'll let Real Housewives on the show, but if the claim is true, it could lead to more controversy for the host, who has already been facing a lot of criticism since taking over for former hosts Tom Bergeron and Erin Andrews. Banks has met the criticism with grace, telling USA Today she tunes out the negativity. "I know it exists, but what good does that do, participating in that?" she said. "I don't think there's anything really positive from that."