Shania Twain's CMT Awards Performance Has Everyone Talking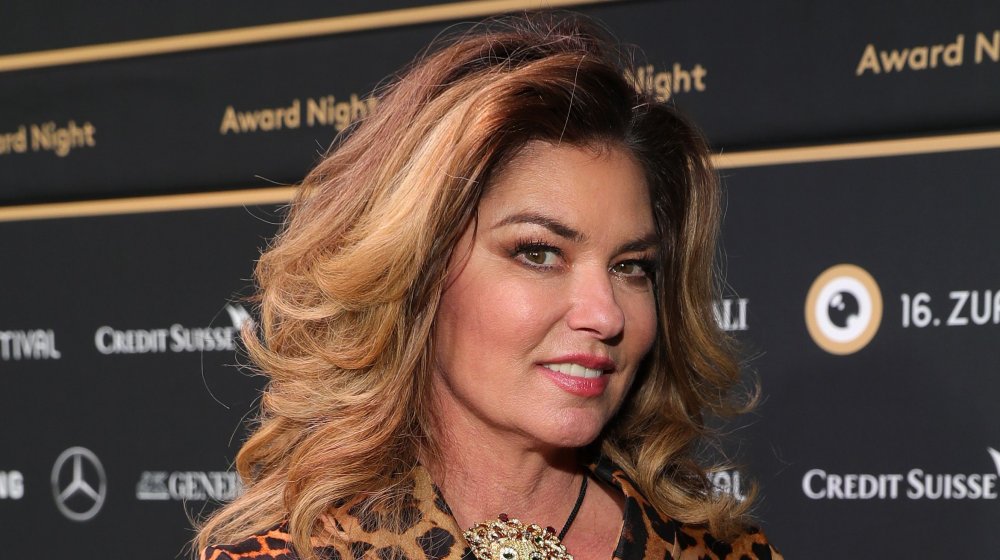 Andreas Rentz/Getty Images
For this year's CMT Awards, country music Shania Twain zoomed in from Switzerland to perform her classic hit, "Whose Bed Have Your Boots Been Under?" (via Popculture). While Twain's voice sounded incredible as usual, the visuals of the performance had some fans scratching their heads. Twain twirled through a fake jail set, posing with various mannequins, including one resembling silent film actor Charlie Chaplin. Her performance stood in stark contrast to the night's other performances, which were largely outdoor, mannequin-free affairs.
"I'm slightly confused about the setting, but I'm always here for some old school Shania Twain!!" one fan tweeted. Others were wowed by Twain's leopard print outfit, which echoed her "That Don't Impress Me Much" hooded bodysuit. ".@ShaniaTwain out here reminding us who the queen of animal print is!" one fan exclaimed. Even non-country music fans found themselves entranced by Twain's performance. "I accidentally started watching the CMT awards and am enthralled by Shania Twain performing with mannequins. I'm sure they will haunt my dreams later," one viewer tweeted.
Shania Twain is celebrating a big anniversary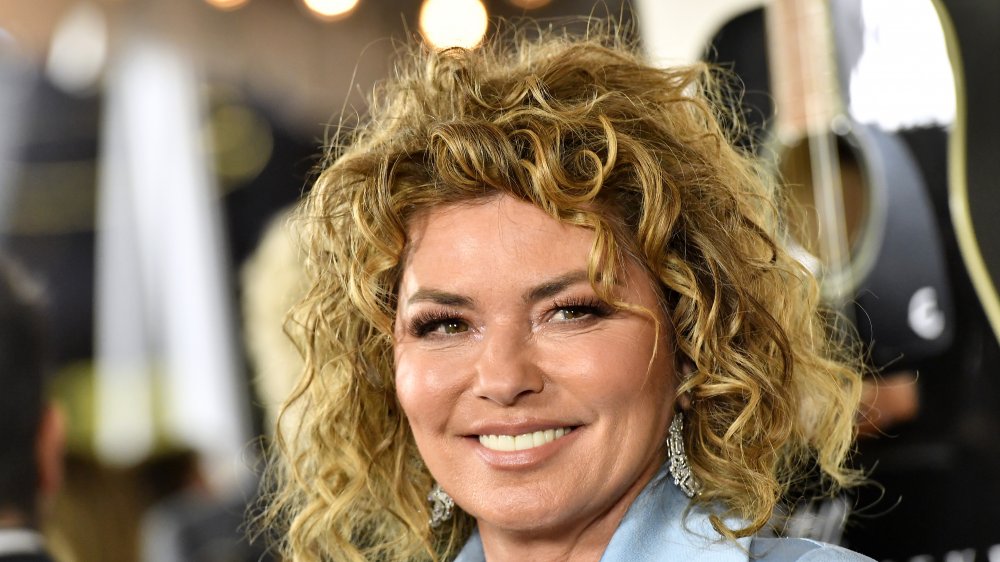 Frazer Harrison/Getty Images
While it's always a great time to celebrate Shania Twain, her CMT performance was actually honoring a serious anniversary. "Whose Bed Have Your Boots Been Under?" and the album it featured on, The Woman In Me, are officially 25 years old (via Fox News). The Woman In Me was Twain's second album, but it was the one that launched her as a serious country artist. It included hits like "Any Man of Mine" and "You Win My Love."
Looking back, it's clear the album was an instant classic, though, of course, a young Twain didn't realize in the moment how major it was. "I certainly had no idea during the making of The Woman In Me that it would be such a pivotal moment in my life and in my career," Twain said. "It changed everything. I had no idea what to expect as far as if it would succeed at all and then when it did start to succeed, of course [I had] no idea that it would come to this — 25 years later I would be celebrating a diamond edition." No doubt, 25 years from now, "Whose Bed Have Your Boots Been Under?" will still set toes to tapping.