The Hidden Meaning Behind Taylor Swift's CMT Awards Look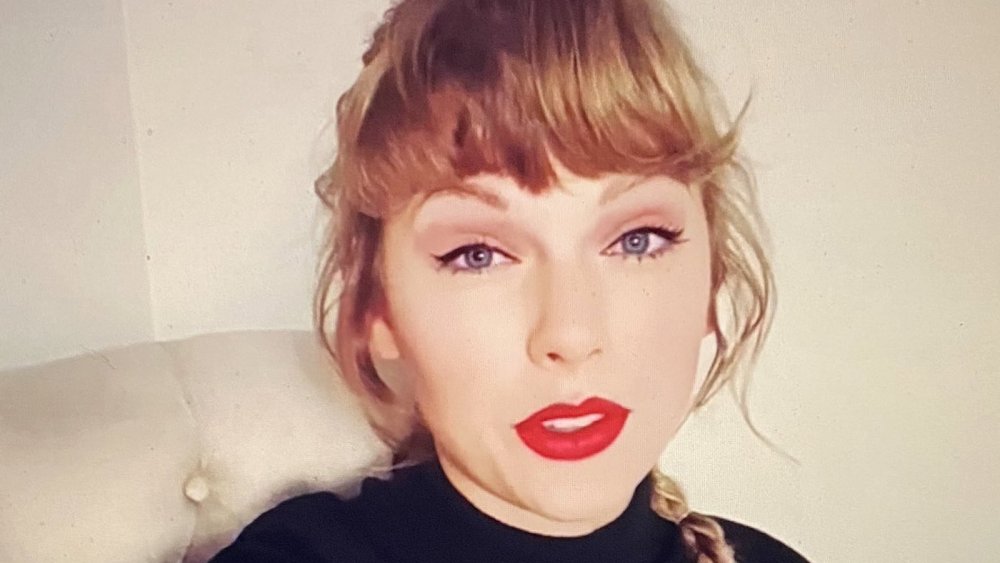 Twitter
This year's CMT Awards are, like other award shows right now, looking a little different with social distancing and award winners more often than not showing up via video link. But it's still a fun time to see all the familiar faces of country music and celebrate the artists. Taylor Swift came online to present the award for CMT Breakthrough Video to Gabby Barrett. Fans noticed a call back to Swift's Red album in the star's styling just a day before the eight-year anniversary of the album's release (via Hollywood Life).
It was the bright red lipstick and side braid, a callback to how she looked back in the Red era, that got fans buzzing on Twitter with lots of emojis and the hashtags #burningred and #8yearsofred. And one gushing fan tweeted: "remember when taylor invented the color RED? i remember it All Too Well. Red made me cry, dance, bop my head dramatically in the most taylor fashion and now RED TURNS 8!!! it all comes back to me in #BurningRed #8YearsOfRed What are y'all's favorite tracks from Red?"
Two anniversaries in one day for Taylor Swift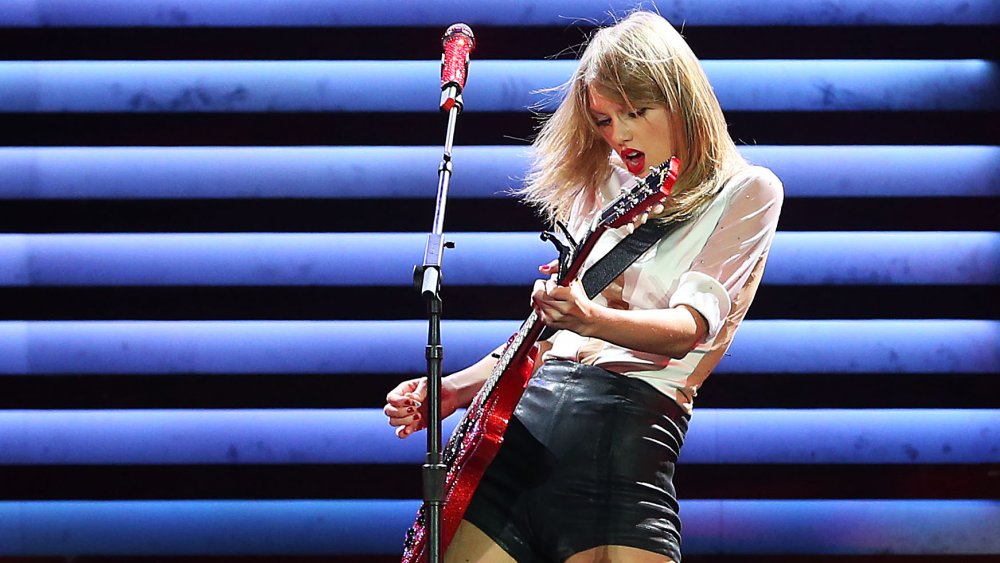 Scott Barbour/tas/Getty Images
Earlier in the day, one fan even seemed to predict what might happen when they tweeted the declaration, "YALL IF TAYLOR WEARS SOMETHING RED AT CMT(can only mean shes wearing it for the red album anniversary and no one can tell me otherwise) #8YearsOfRed #BurningRed"
The day is another anniversary for the singer. Swift herself won the same award that she presented to Barrett 13 years ago (via People). And as anyone in her fandom knows, that's her lucky number.
She explained why to MTV News, "I was born on the 13th. I turned 13 on Friday the 13th. My first album went gold in 13 weeks. My first #1 song had a 13-second intro. Every time I've won an award I've been seated in either the 13th seat, the 13th row, the 13th section or row M, which is the 13th letter."