CDC Just Made This Important Change To Its COVID-19 Guidelines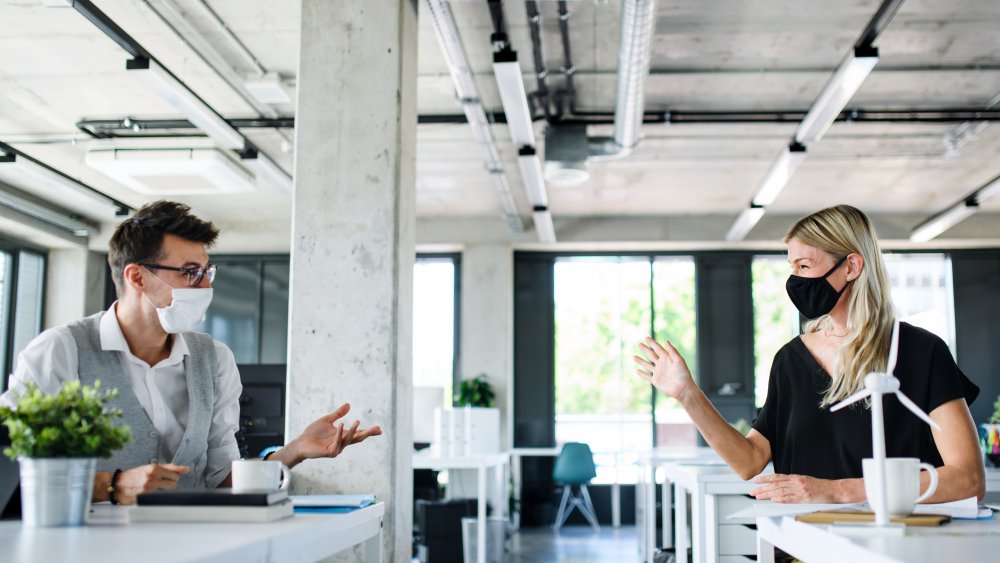 Shutterstock
Just when we thought we knew all there was to know about avoiding the spread of COVID-19, the CDC has changed the rules on us once again. This time, the amendment looks to cut the amount of time someone might have spent with a confirmed case of the coronavirus to be in danger of catching the virus. 
Under the new change, you'd be considered as having had "close contact" with someone who tested positive for a total of 15 minutes or more, and over a 24-hour period. Previously, someone would be classified as a "close contact" if he or she had spent at least 15 minutes, and within six feet of someone who has COVID-19 (via The Washington Post). 
The change was made after a study made by the CDC and by health officials in Vermont, which reported that multiple, brief exposures to COVID-19 actually resulted in an infection, too. NPR reports that a worker at a correctional facility caught the coronavirus when he interacted with individuals who were COVID-19 positive 22 times with a total of 17 minutes, and during an eight-hour shift. Those who had tested positive were not wearing any type of face coverings.
CDC change redefines what 'close contact' means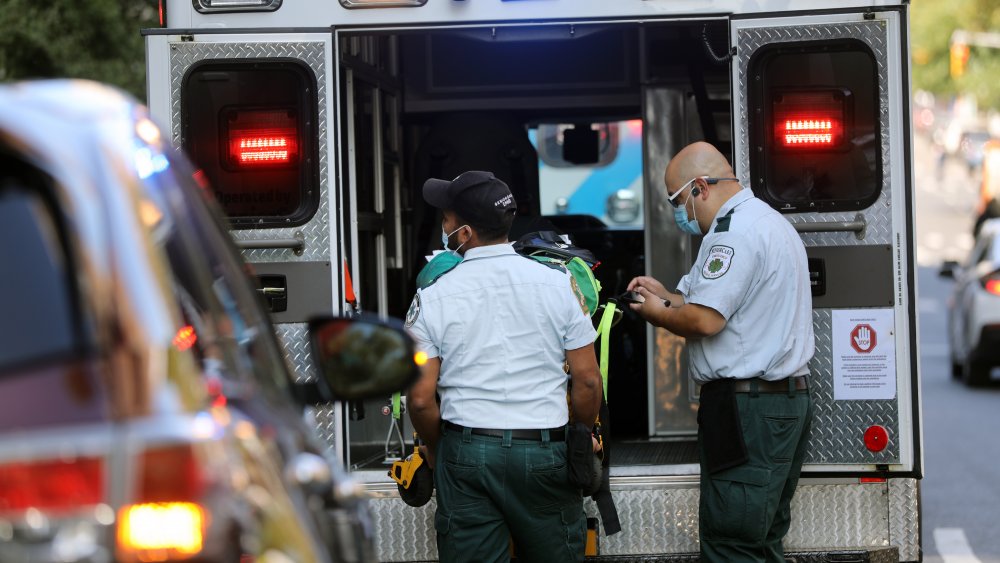 Spencer Platt/Getty Images
This change might seem small and pedantic, but The Washington Post points out that the rule change will have an impact in areas like schools, workplaces, and other settings where people are gathered together for extended periods of time. It's also expected to encourage health departments to do contact tracing when an encounter between someone who is COVID positive might have originally have been too short (via AP).
The number of infections are on the rise in many parts of the world again; here at home, the country is "unfortunately seeing a distressing trend, with cases increasing in nearly 75 percent of the country," CDC deputy director for infectious diseases Jay Butler said (via The Washington Post). He also said that people might be tired of hearing it, but mask-wearing is more critical than ever, because the weather is getting colder and people are heading indoors.
The U.S. now has 8.3 million cases of COVID-19, and more than 222,000deaths. Cases are on the rise in the Midwest and Alaska, which are seeing numbers skyrocket (via The New York Times).