The Truth About Davina Potratz And Chrishell Stause's Relationship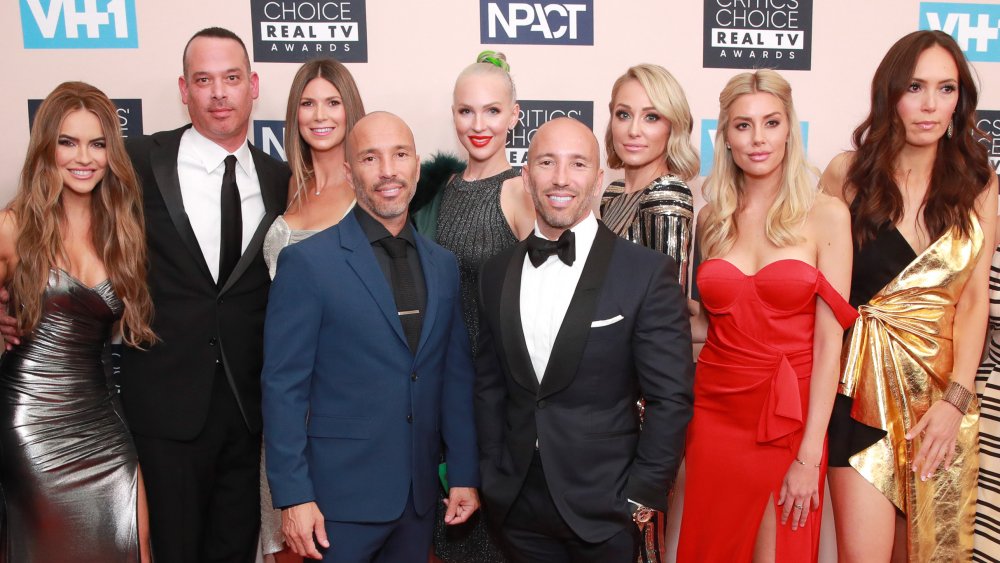 Rich Fury/Getty Images
The series Selling Sunset on Netflix shows viewers what it's like to sell million-dollar homes in Los Angeles. The show features mainly female agents working for the Oppenheim Group, a brokerage that's owned by Jason Oppenheim (via People). However, the drama behind the scenes between the real-estate agents often spills over into their deals. According to Elle, fans were shocked during season three as they watched Chrishell Stause's marriage to This Is Us actor Justin Hartley dissolve. He ended his seven year relationship with Stause through a text message — yes, you read that right. 
The majority of the newest season featured Stause dealing with the heartbreak of being blindsided by divorce and her co-workers reacting to the news. And while some were sympathetic, not everyone seemed to have her best interest in mind. While attending a wedding, her castmate, Davina Potratz, grilled Stause on the end of her marriage and caused her to abruptly leave the wedding (via E! News). So how are these two doing after a tumultuous end to the season?
The current status of Davina Potratz and Chrishell Stause's friendship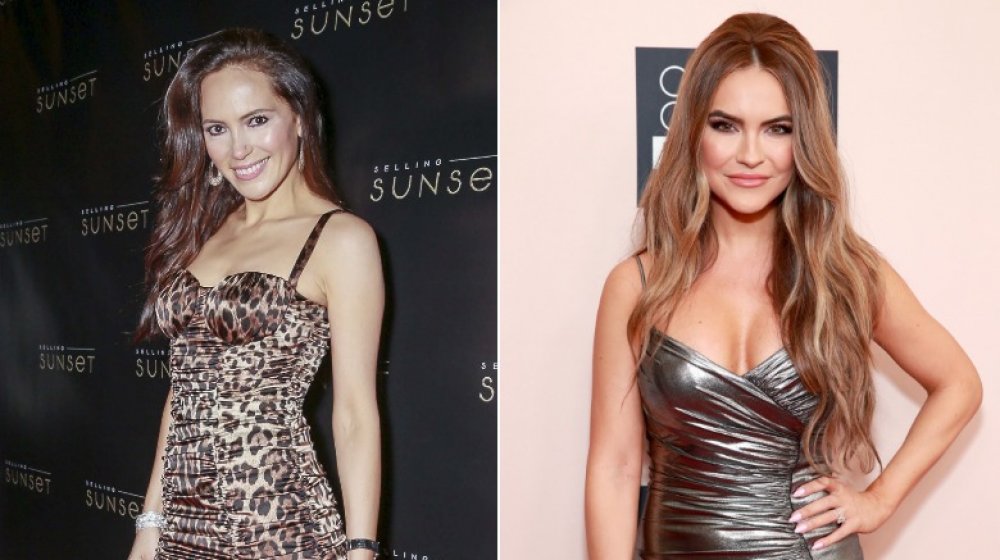 Potratz told E! News that her and Stause are currently in a great place with each other. "We've communicated. I texted with her the past few days and we were on a group chat this weekend," she told the outlet. "I have nothing but support for her and compassion." Potratz went on to reveal that she's in a neutral position when it comes to Stause's divorce because she doesn't "know anything." She also said her comments on the show were taken out of context. 
Stause for her part, has seemingly stood up for Potratz on social media. She tweeted thanking fans for supporting her, but asked them to not attack anyone on her behalf. "I appreciate the sentiment because certain things made me mad too," she wrote. "But I hate feeling like someone is getting bullied." The former soap star didn't name Potratz in her message, but did say she was talking about a woman on the show. Stause explained she wants to help empower women and not tear them down.