Blake Lively's Latest Instagram Is Hilariously Photoshopped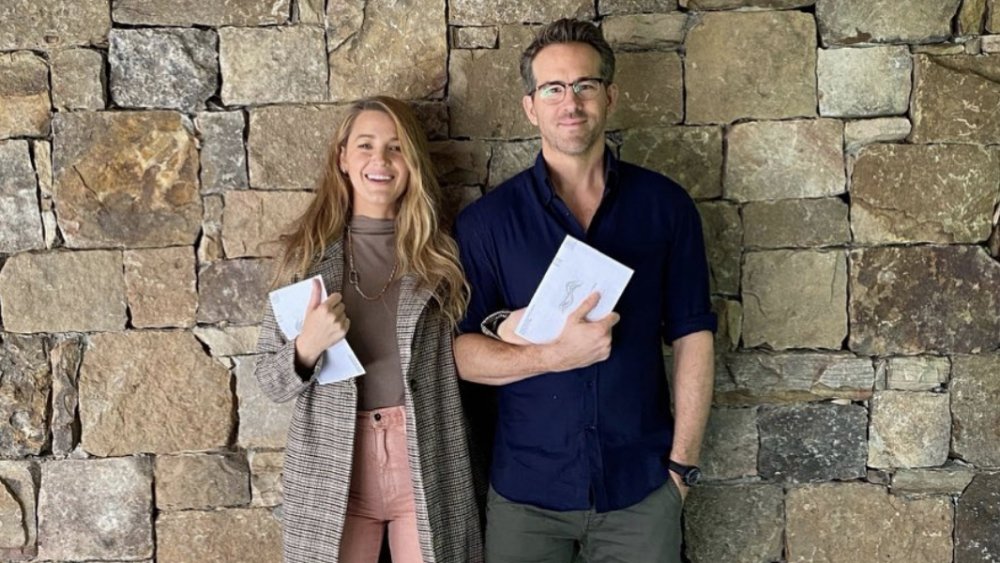 Blake Lively and her husband, Ryan Reynolds, both posted the same photo on Instagram on October 22nd. In their posts, the couple posed in front of a stone wall with their ballots in their hands to promote early voting in this year's election. In her caption, Lively poked fun at her husband's Canadian heritage, writing, "It was Ryan's first time. He was understandably scared. It all happened so fast. Like, REALLY fast. He wept. I pretended to weep. Then he called all his friend. #voteearly."
Reynolds was also pumped about casting his ballot, writing, "I'd like to thank my wife Blake for making my first time so gentle and loving." Fans were pumped to see the celebrities promote early voting, especially as Americans figure out their early voting plans in the wake of long lines at election sites (via Washington Post). However, fans also noted that there was a pretty obvious difference between the photos the two posted. Reynolds' post saw Lively standing in her bare feet, while Lively's pic featured some pretty obvious photoshopping.
Blake Lively saw the humor in her photoshop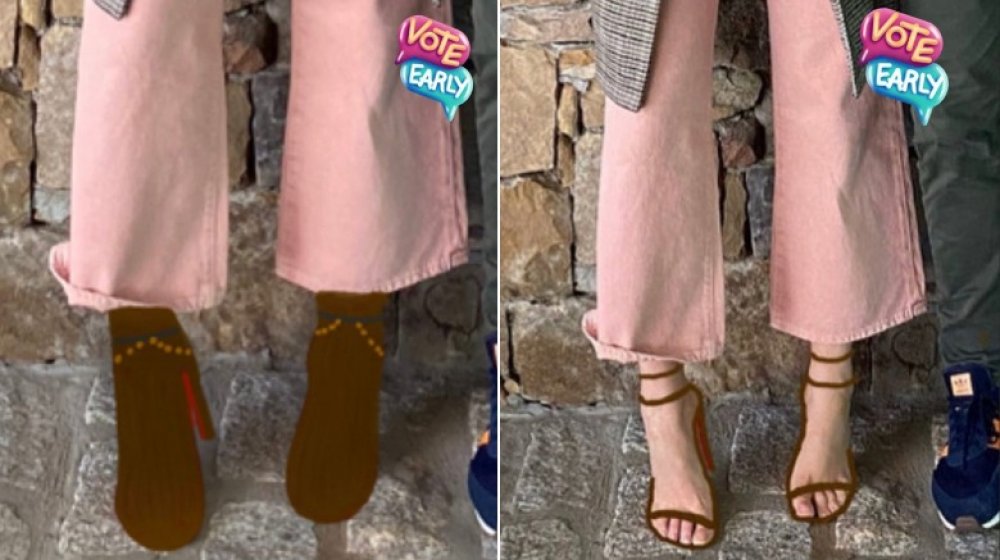 Most people scanning Instagram probably didn't notice the strappy sandals Lively wore in the post. However, a closer look proved they were obviously drawn on. Lively even included a sliver of red on the heel, and tagged the official Instagram for red bottom central, Louboutin. Fans quickly took notice. "Its the drawn on heels for me" one quipped in Lively's comment section.
After fans called her out, Lively clearly saw the humor in the situation. In her Instagram stories, she featured another doodle, this time of full coverage booties, writing "@louboutinworld are you hiring? Barefoot iPhone doodler with vast experience avail." However, she put the jokes aside and brought all the attention back to her original message, writing, "Can you tell I was so happy to get outta a onesie and vote. Sure it was an absentee drop off ballot with a mask covering my look. But dammit I exercised my right to vote. And to not wear shoes that ruined my outfit."
So follow Lively's example: by mail or in person, get to the polls! Shoes optional.