Why Twitter Is Blowing Up After Trump's Abraham Lincoln Comment At The Debate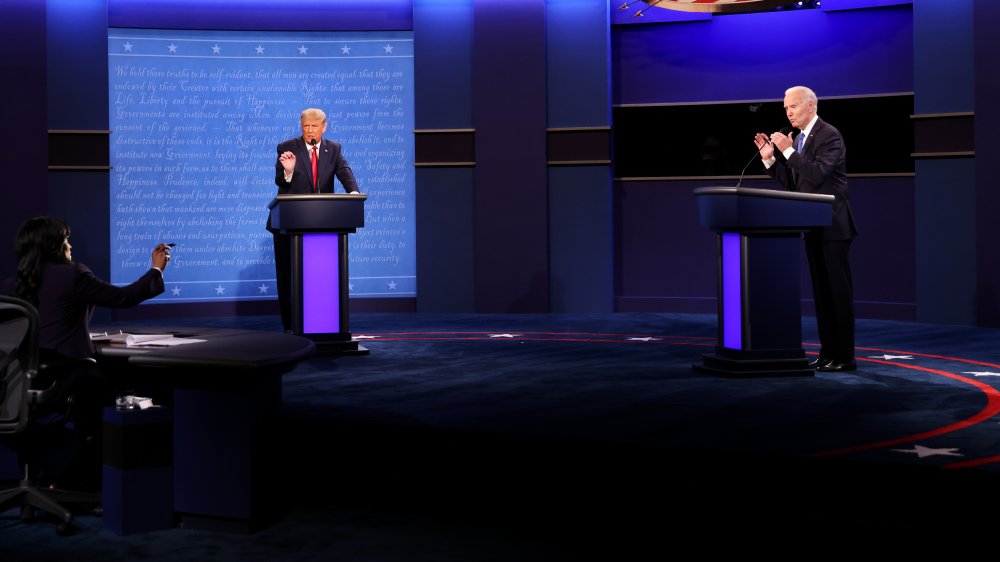 Justin Sullivan/Getty Images
Abraham Lincoln, the 16th president of the United States, was elected shortly before the Civil War, and is well known for penning the Emancipation Proclamation, which helped lead the way towards the complete abolition of slavery in the country (via History). His name, perhaps surprisingly, came up more than once during the final debate between President Donald Trump and former Vice President Joe Biden, both vying for the Oval Office in the 2020 election. 
During a discussion on race relations, Trump claimed he had done more for African Americans than any president since Abraham Lincoln, and stated that he was the "least racist person in this room" (via The New York Times). 
Biden took note of this reference, and took exception to it, saying, "Abraham Lincoln here is one of the most racist presidents we've had in modern history. He pours fuel on every single racist fire." Trump seemed surprised that Biden brought up Lincoln, but then noted that he didn't say he was Abraham Lincoln. "I said not since Abraham Lincoln has anybody done what I've done for the Black community," he corrected Biden. 
How Twitter reacted to the Abraham Lincoln comments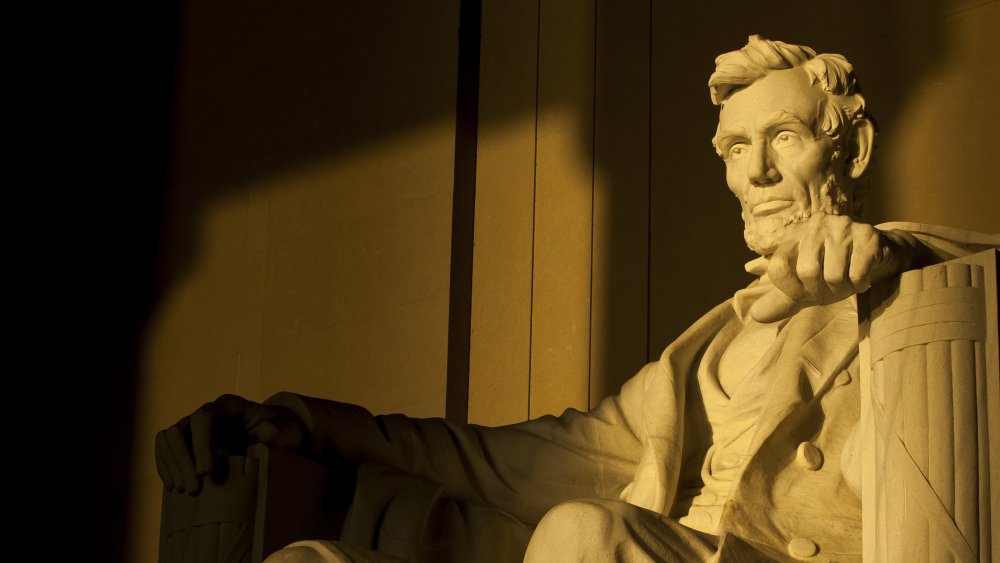 Shutterstock
However, Twitter certainly took notice of the Lincoln comment — and they came to play.
The Daily Show pounced on the discussion, tweeting out, "Fact Check: Donald Trump is correct when he says he's not Abraham Lincoln." Karen Tumulty, columnist for The Washington Post, wrote, "'He made a reference to Abraham Lincoln. Where did that come in?' — says president who just compared himself to Abraham Lincoln."
Another tweet referenced the film Abraham Lincoln: Vampire Hunter, saying, "Abraham Lincoln didn't slay all those Vampires to be treated like this on debate." 
Perhaps, though, Twitter user Ira Madison III wrapped it up best, writing, "Trump interpreting Joe's drag 'Abraham Lincoln here' as literal is the funniest thing this year. He's never heard a joke."