The First COVID-19 Treatment Gets The Green Light From The FDA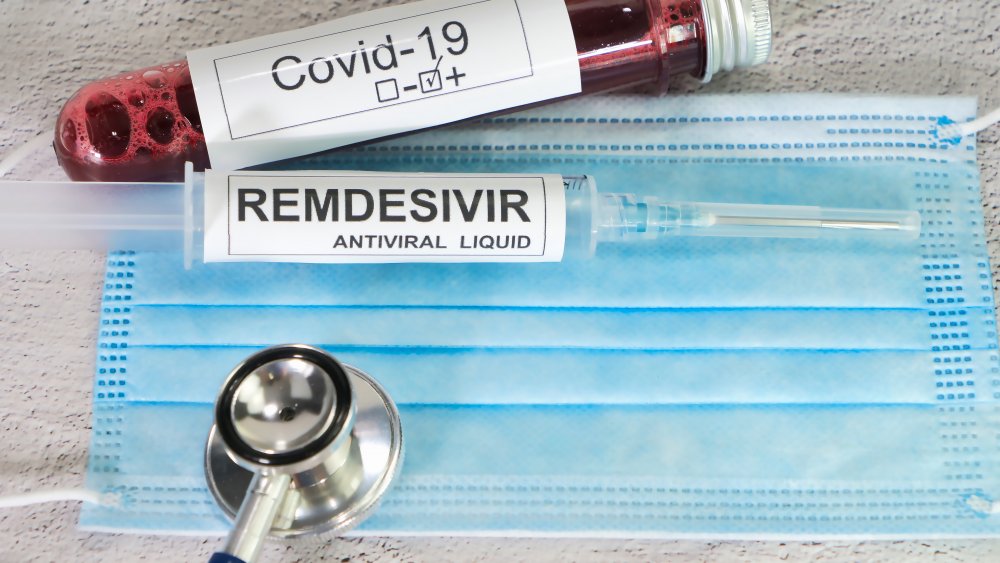 Shutterstock
It seems we have hit a very significant milestone in the fight against the pandemic that has fundamentally changed the way we live in the United States — in addition to taking the lives of over 200,000 people, according to the CDC. The Food & Drug Administration announced Thursday it was approving the very first medication for the treatment of COVID-19. The antiviral drug Veklury, also known as remdesivir, went through meticulous testing to prove its effectiveness and safety before receiving this groundbreaking approval, the FDA notes.
FDA Commissioner Stephen M. Hahn, M.D. said in a statement, "The FDA is committed to expediting the development and availability of COVID-19 treatments during this unprecedented public health emergency." He added, "Today's approval is supported by data from multiple clinical trials that the agency has rigorously assessed." Interestingly, remdesivir was originally developed for the treatment of Ebola and hepatitis C (via The New York Times).
Who can take remdesivir and under what circumstances?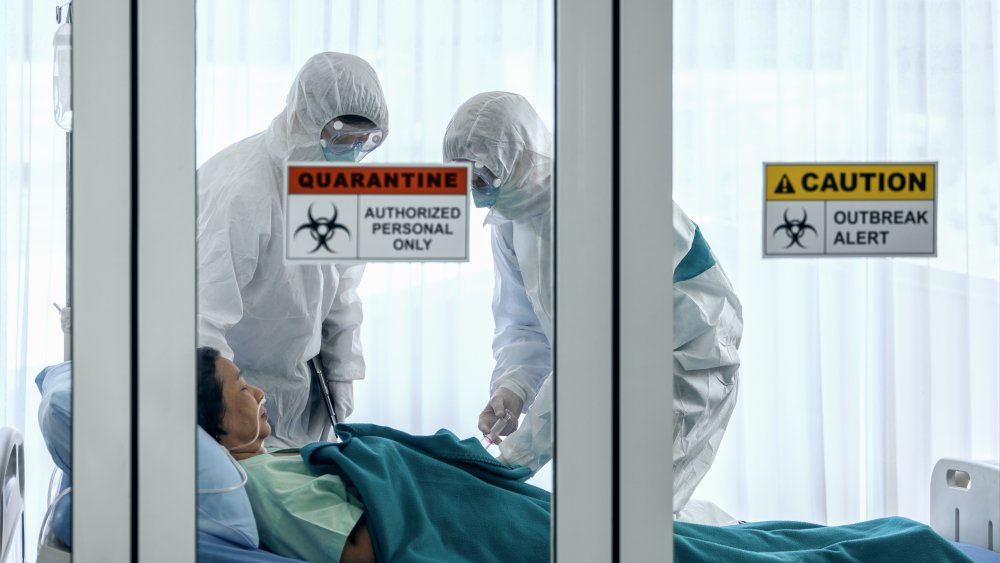 Shutterstock
The approval covers adults and children 12 years and older who weigh at least 88 pounds. Only patients with a positive diagnosis for COVID-19 in a hospital setting can receive the drug. It's worth noting this approval is separate from an emergency order that permitted the use of the drug in May. At that time, doctors had determined the medication improved how long it took a patient to recover from a coronavirus infection.
Meanwhile, in his statement, Hahn also said, "As part of the FDA's Coronavirus Treatment Acceleration Program, the agency will continue to help move new medical products to patients as soon as possible, while at the same time determining whether they are effective and if their benefits outweigh their risks."
Dr. Peter Lurie, a former associate commissioner with the FDA, cautions about remdesivir, "It's a drug that appears convincingly to benefit patients, but it's not some kind of miracle cure."