This Is How Julianne Hough And Brooks Laich Met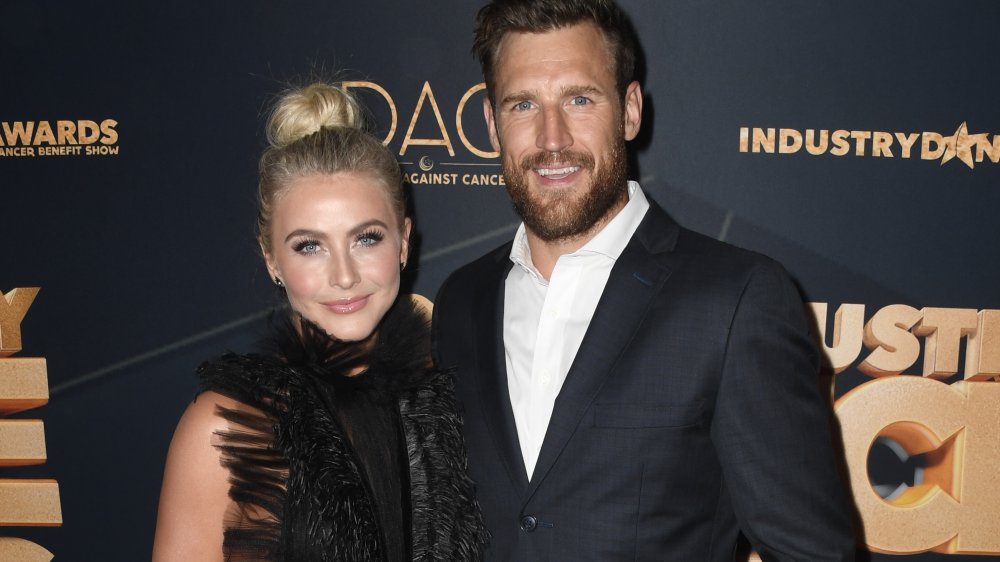 Frazer Harrison/Getty Images
When it comes to celebrity relationships, Julianne Hough and Brooks Laich have certainly kept everyone on their toes. In May 2020, after seven years together and nearly three years of marriage, the pair announced that they had separated. Though they've recently said they are working on their marriage, the news of their split shocked fans — and was even more heartbreaking given the serendipitous way their relationship began.
In 2014, Hough opened up to Redbook about meeting Laich the day after attending a six-day seminar on creating your own destiny. "I learned so much about myself and why my relationships didn't work that by the end I was on a high," the Dancing With the Stars alum told the magazine. The next day my Curve costar introduced [Brooks and me]. It couldn't have been a better time. We've been open and honest from day one."
Her costar, actor Teddy Sears, was friends with Laich and remembered that the former professional hockey star had his eye on Hough after seeing her in a Juicy Fruit commercial. "He'd seen the commercial and was like, 'Where do I meet a girl like that?'" Julianne told Cosmopolitan in 2016. "I was the girl in the commercial! Teddy remembered that comment and texted Brooks, 'You're never going to guess who I'm doing a movie with.'" Hough and Laich officially met in 2013 and were openly dating by February of 2014. In July of 2017, the pair were married on Lake Coeur d'Alene, Idaho.
Where did things go wrong for Julianne Hough and Brooks Laich?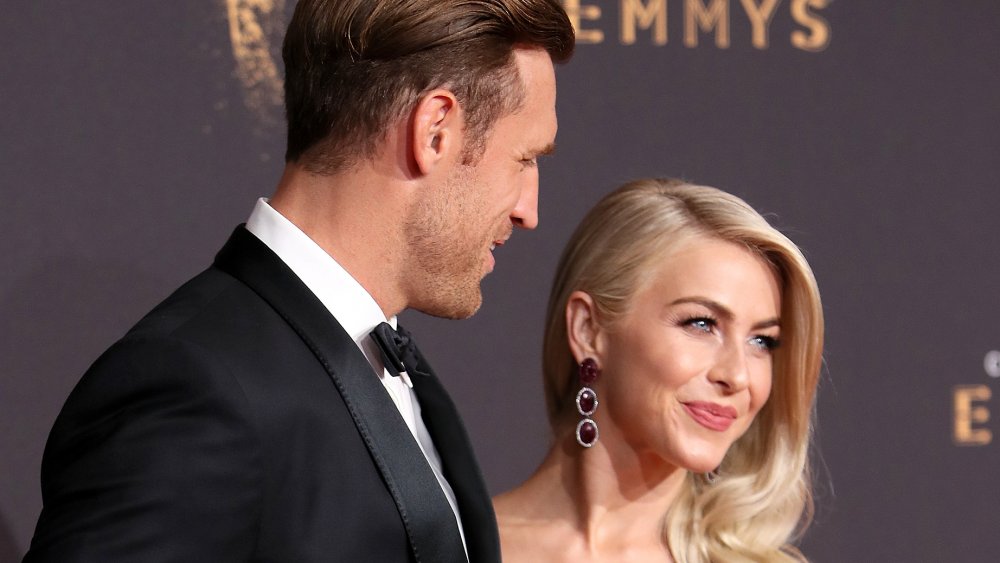 David Livingston/Getty Images
In addition to the romantic "how they met" story, Hough and Laich have consistently expressed the open communication they have in their relationship. In 2019, Hough appeared on her husband's podcast How Men Think and revealed that the couple were seeing an online sex therapist to help them understand their "erotic blueprint." That same year, Hough opened up to Women's Health about being "not straight", and Laich's unwavering support of her sexual exploration.
It seemed like the perfect relationship, but in early 2019, Hough was spotted without her wedding ring on and People reported that the pair had hit a bump in the road. "They've been having problems for months," one source told the outlet. "She's very independent and a free spirit, and that's been tough for Brooks and their marriage."
At the start of the COVID-19 pandemic in March of 2020, Hough and Laich decided to quarantine separately, and in May, announced their decision to separate in a joint statement. It seemed like the end, but in September, Hough hinted that the couple are trying to make amends by sharing a photo of herself with Laich's dog. It was also reported that the pair vacationed together in Idaho, where they got married. It's unclear what the future holds for Hough and Laich, but at the very least, the couple seems to maintain love and respect for each other, even during the rough patches.