What You Didn't Know About Priyanka Chopra's Beauty Pageant Career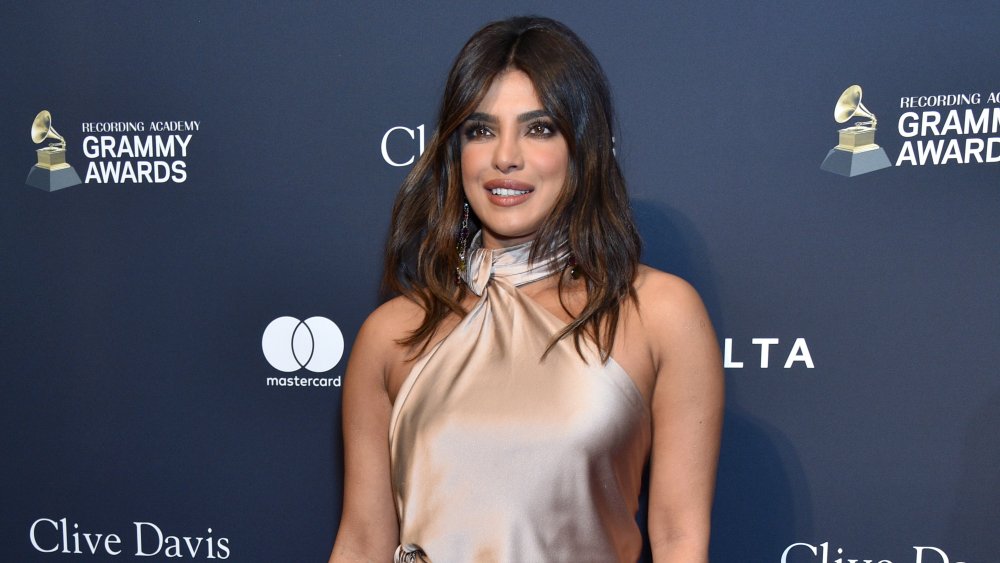 Gregg Deguire/Getty Images
Long before Priyanka Chopra was married to Nick Jonas and appearing in basically all of his music videos, would you believe the gorgeous star competed in beauty pageants? But the now 38-year-old didn't just compete, she won a major title — that of Miss World 2000 at just 18 years of age. Judging from the video footage of her win, Chopra was overcome with happiness at the time, and even seemed completely shocked. 
And yet, it's clear composure is in the India native's blood. She had the wave, she had the walk, and she really had the smile of a beauty queen. But according to Chopra, to win a title like Miss India, you need to possess a lot more than good looks and a contagious grin. Miss India must have confidence and grace as well as positivity, according to Chopra, who shared the qualities she believes equal success for the role in a 2017 video. "Miss India must have intelligence," she added, as well as poise.
What Priyanka Chopra's beauty pageant career means to her today
In her mind, winning the crown brings a great sense of accomplishment not only to one person, but also for all little girls with big dreams. And big dreams Chopra had indeed — she would go on to star in the TV series Quantico, and appear in films like Baywatch (via IMDb). 
Meanwhile, in early 2020, the actress posted a throwback photo of herself wearing her crown to Instagram along with the caption, "Miss World at 18! The turn of the millennium...the year 2000! Wow. It feels like just yesterday I was living this dream. Now, almost 20 years later, my enthusiasm for changing the status quo remains as strong and is at the core of everything I do. I truly believe girls have the power to bring about change if they get the opportunities they deserve."
To naysayers, Chopra would say this: "I do think pageants are subject to a lot of stereotyping, and some of them deserve it too, but my experience with Miss World wasn't like that. It was focused on being a woman of substance — how well you'd be able to solve world issues, what kind of orator you are etc" (via Elle UK). "It wasn't just about being pretty but being well spoken and having compassion," she added. "At 18 all of those values being drilled into me taught me so much about the world. It gave me confidence and made me feel great about myself."