One Happy Days Star Will Be Absent From Tonight's Reunion. Here's Why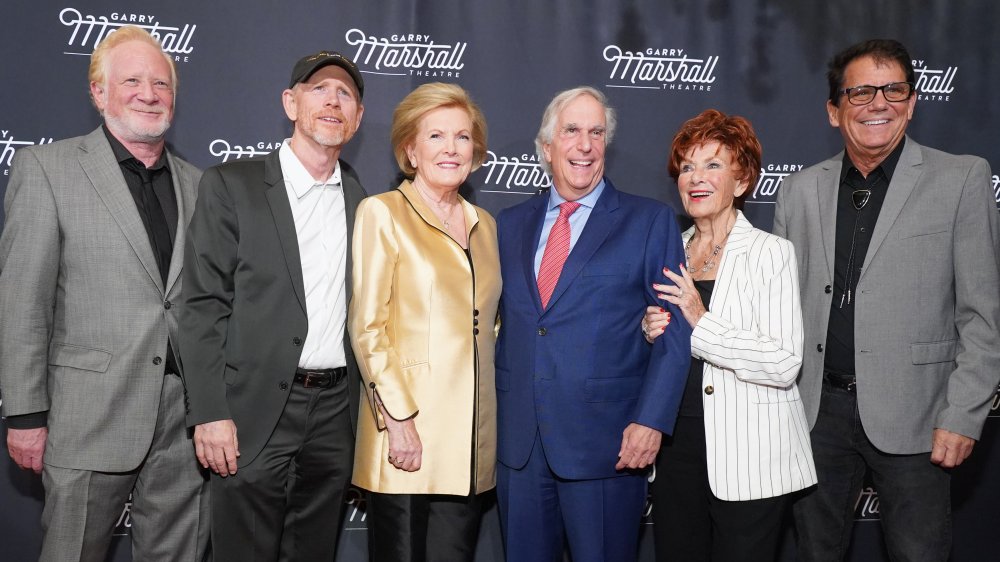 Rachel Luna/Getty Images
For 10 blissful years, Happy Days was a must-see show for millions of viewers. The sitcom cemented the stardom of actor/director Ron Howard and made Henry "The Fonz" Winkler a household name. Now most of the surviving members of the show are reuniting tonight for a special livestream event sponsored by WisDems on Sunday, Oct. 25 — talk about must-see all over again!
But one cast member will be noticeably absent from the star-studded show, and it's not hard to guess why.
Happy Days premiered in January 1974 as a spinoff of a sketch on the hit series Love, American Style. Set in Milwaukee during the '50s (and later '60s), it featured the teenage troubles and triumphs of Richie Cunningham (Howard) and his best friends Potsie (Anson Williams), Ralph Malph (Don Most), and lovable greaser Arthur "Fonz" Fonzarelli. Its portrayal of a seemingly more innocent time struck a chord with a nation still reeling from the Watergate scandal and Nixon's resignation, and by its third season, it was a major sensation (per Britannica). It went on to inspire several spinoff shows that became hits in their own right: Laverne & Shirley, Joanie Loves Chachi, and even (yes!) Mork and Mindy.
The cast has remained in touch over the decades, reuniting now and then for special occasions, such as a tribute last year in memory of the show's creator, Garry Marshall (per Entertainment Weekly). Now they're back to support a cause that could help make history in a few days.
'Chachi' will be a no-show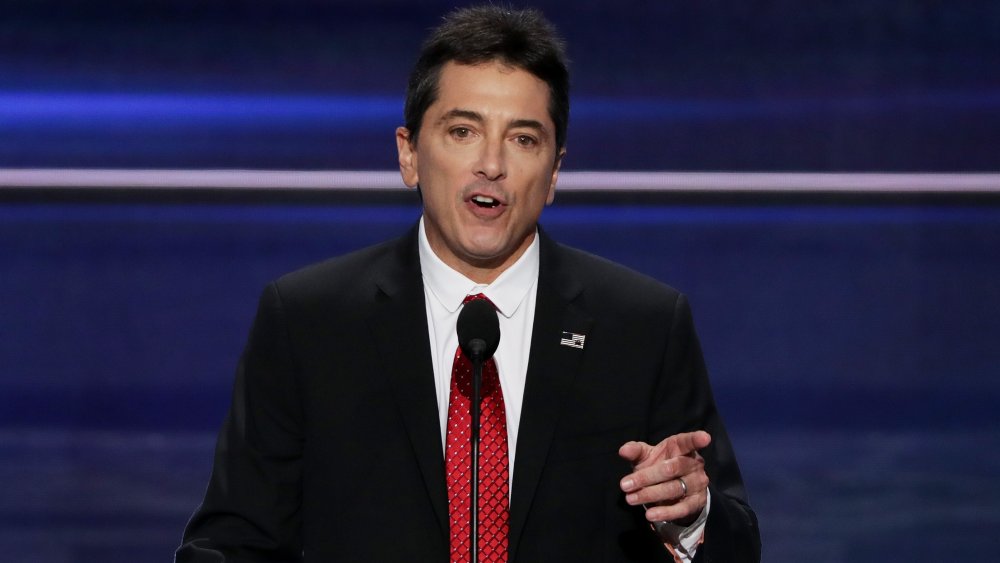 Alex Wong/Getty Images
WisDems is the ActBlue-sponsored Democratic fundraising organization for the Democratic Party of Wisconsin. The state is widely considered to be a major battleground in the 2020 presidential election; though it had been historically a blue state, President Trump managed a narrow win there in 2016 (via US News & World Report). To bolster its cause, WisDems has organized a number of star-studded online events, including a reunion of the Veep cast and a table-read reunion by the cast of The Princess Bride that drew 110,000 viewers (per Milwaukee Journal). The Happy Days reunion tonight should be another big draw.
However, one name is notably missing from the list: Scott Baio, who played Joanie Cunningham's boyfriend Chachi, announced publicly that he would not be participating in the livestream. Baio is a Republican who frequently posts about his affiliation and about party events on his Twitter feed, including hashtags such as #CaForTrump and #KAG2020. He was also a speaker at the 2016 Republican National Convention (via YouTube).
Scott Baio slammed his fill-in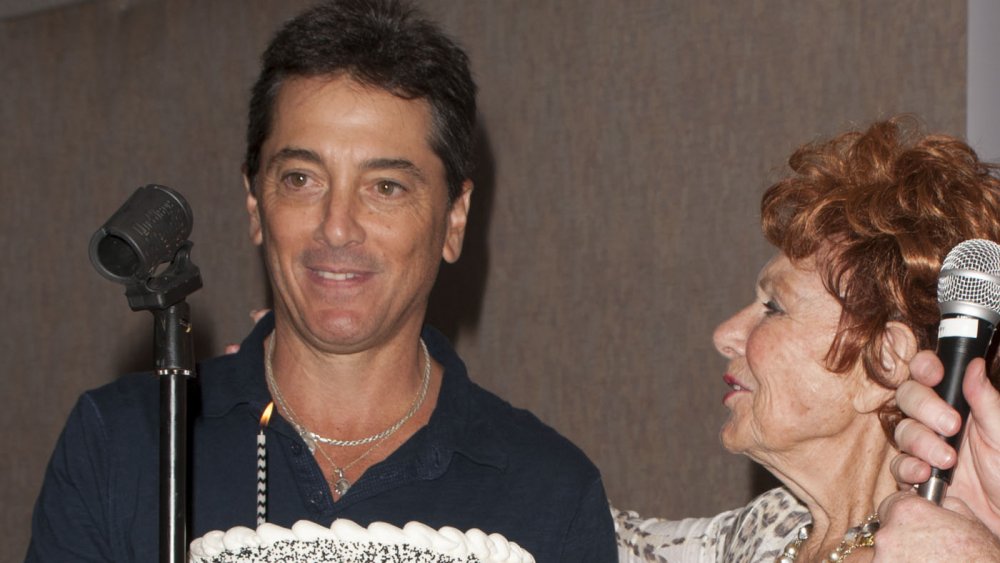 Lilly Lawrence/Getty Images
Although Baio has attended other Happy Days-related events, he declined this one because of its political leanings. Asked by Fox's Maria Bartiromo whether he would be attending the WisDems livestream, Baio called the event "a little bizarre" and added, "I'm not on board, obviously, because I don't believe in socialism and Marxists" (via Fox Business). 
Taking his place as Chachi tonight will be another famous sitcom star, John Stamos — a move Baio regards with some scorn. "I think Stamos always wanted to be Chachi instead of playing second fiddle to a 3-year-old," he told Bartiromo, referring to Stamos's role as Full House's Uncle Jesse. 
Baio, also known for his starring role in Charles in Charge, also voiced his belief that a reunion supporting the Democratic party was counter to the "traditional American values" that Happy Days represented.
In addition to Stamos, other special guests at the reunion include Josh Gad (as Howard Cunningham) and Yara Shahidi (as Joanie), filling in for the late Tom Bosley and Erin Moran.