The Truth About Hilary Duff's Husband, Matthew Koma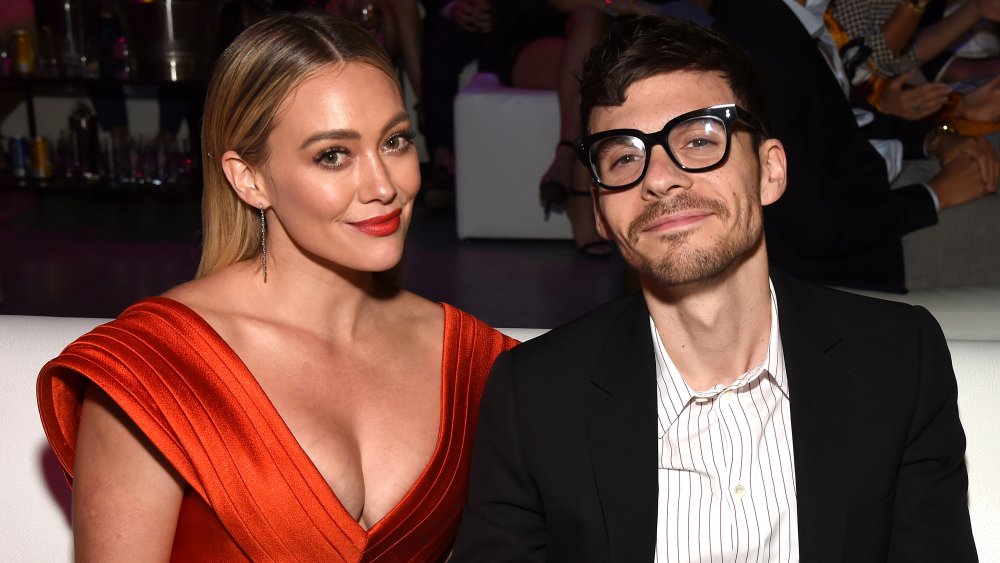 Michael Kovac/Getty Images
The year was 2019, and everyone was falling in love with Hilary Duff's wedding dress, designed by Jenny Packham (via Harper's Bazaar). But behind the shoulder pads and cape was a man Duff first met in 2015 — his name is Matthew Koma, and he is a record producer who helped the star work on her album Breath In. Breath Out. According to Vogue, the actress said about first crossing paths with her future husband, "There wasn't an instant spark, because I think when you're walking into a professional meeting, you know nothing about the other person. I didn't know if he was dating someone..." But soon the two developed a fun "banter" that evolved into a friendship.
The couple would begin dating, and then, welcomed a daughter together in 2018. Banks just turned two, a milestone Duff marked on Instagram with a super sweet video chronicle of the little girl's first few years. She also shared this heart melting caption: "My love, my sweet sweet angel girl. Thank you!!! Two amazing years with your smile and your bright eyes(swoon)." She added, "I love you so so so many times and again. Thanks for choosing us!" For his part, Koma said about his daughter's birthday, "Happy 2nd birthday to you my sweet, sweet baby Banks. It's the greatest privilege of my life to be your dad and I'm endlessly proud / in awe of the little human you are, and the big human you're becoming."
Matthew Koma proposed to Hilary Duff in the sweetest way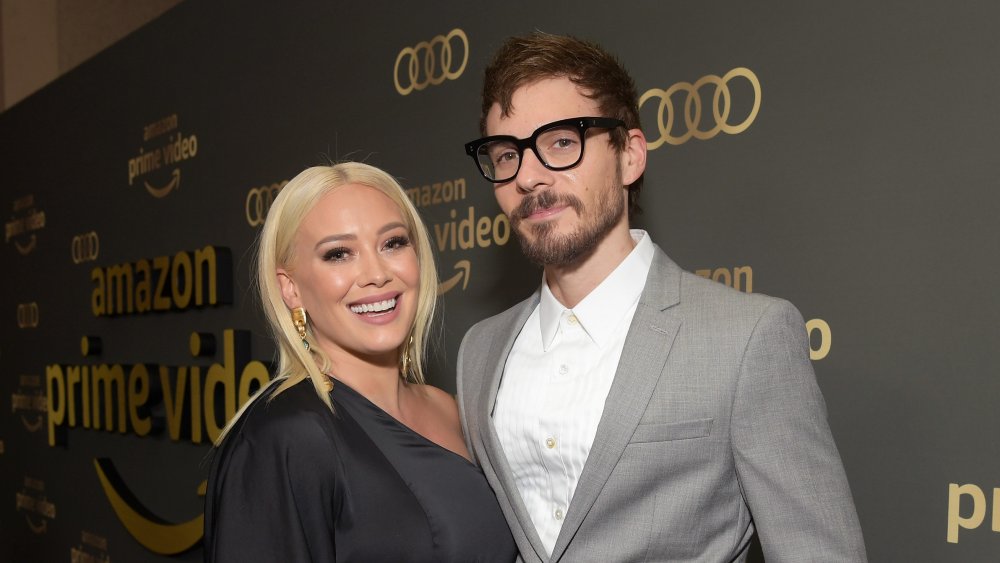 Emma Mcintyre/Getty Images
As many people know, Duff was married previously to Mike Comrie, and the two share a son, Luca (via Distractify). The timeline of their relationship moved pretty quickly — in 2010 they wed, in 2012 they welcomed their first and only child together, and by 2014 the couple had separated. In 2016, Duff was officially divorced from Comrie. Flash forward a few years, and Koma was proposing to the Lizze McGuire star in a park near their home. 
As Duff recounted toVogue, "All of a sudden he says, 'I've been working on something for you, and you're going to love it. I really want our kids to know our story and now we can keep adding to this book.'" She goes on to describe the sketchbook he gave her: "It's our whole entire story mapped out for us to refer back to as we get older and for our kids to know, which is amazing. I get to the very last page, and there's a little piece that I have to lift up and my ring was inside. It was so sweet. It was really special and really simple, which is very much how we are and how we operate. Then it started raining, and it was perfect."
Matthew Koma and Hilary Duff are adding to their family
Both of Duff's kids took part in her pre-Christmas 2019 wedding. And now, less than a year later, and just a few days shy of Banks' second birthday, Duff has announced on Instagram, "We are growing!!! Mostly me ..." Along with the exciting news, the singer shared a cute video of Koma rubbing her tiny bump. Koma shared the same video with his own version of the announcement: "lol quarantine was fun. Baby #3 – 2021."
Adorably, Koma often shares photos of his family on Instagram. It's clear he loves being a dad to Banks, who incidentally, is a total Duff look alike. Meanwhile, the 33-year-old musician (he performs with a band called Winnetka Bowling League) is also obviously head over heels in love with his wife — he even has her name tattooed on his rear end. There's no doubt Koma is excited about the family's new addition. A recent Instagram image of he and Banks playing around in the pool was accompanied by his sweet caption, which says it all: "Being a dad rules."