Here's What Harry Styles' Golden Really Means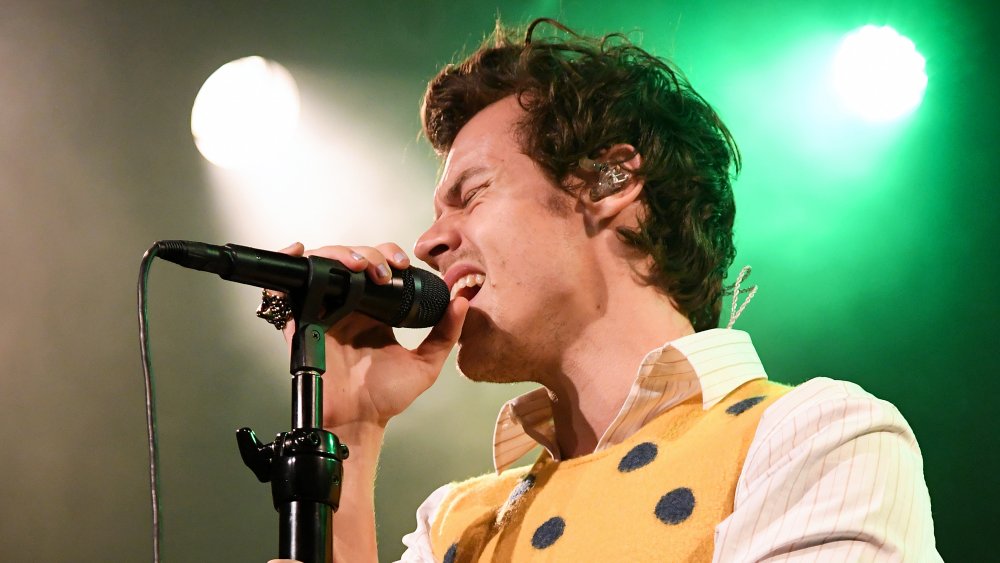 Kevin Mazur/Getty Images
Being in love means being vulnerable. No matter what your dating experience is, there are certain anxieties that come with being in a relationship. Whether you're just getting to know someone, or they've been a part of your life since forever, relationships are a learning curve because there's always a chance you'll get hurt. This is what makes experiencing heartbreak after the honeymoon phase ends even more devastating.
Harry Styles knows that feeling well. Styles, who broke up with French model Camille Rowe in 2018, has hinted that many of his songs on his sophomore album Fine Line were inspired by his breakup (via Newsweek). In an interview with Rolling Stone, the notoriously private singer said that while he won't publicly discuss his dating life, he uses music to express his thoughts and feelings instead. "[M]usic is where I let that cross over. It's the only place, strangely, where it feels right to let that cross over," he explained.  Ironically, Styles got super personal in another song on this album, "Cherry," where he actually includes a voicemail from ex-girlfriend Rowe (via Insider).
After hearing that song and other tracks on Fine Line, we knew we were in for another tearjerker when he teased "Golden." But although "Golden" sounds a lot more upbeat, the lyrics are just as relatable and raw. Styles speaks about new beginnings, heartbreak, the vulnerability of love and more in his freshly released single "Golden."
Golden talks about the fear of commitment, being vulnerable and possible heartbreak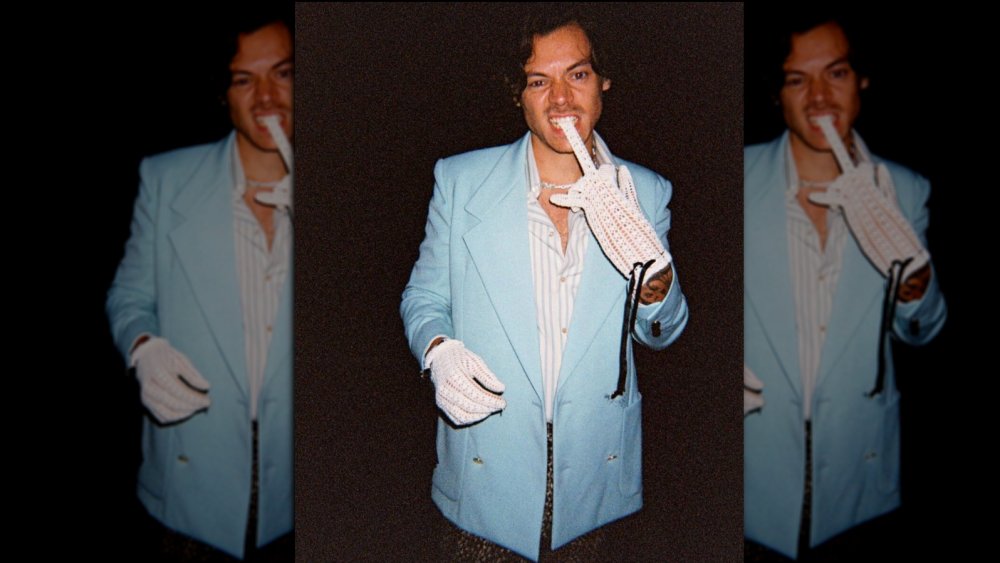 Instagram
During a secret iHeartRadio performance of his album Fine Line, Styles told Tanya Rad from On Air With Ryan Seacrest that he purposely chose "Golden" as the opening track because it brought the rest of the album together (via PopSugar). "We wrote it on day two of when we'd started, so I felt really excited about it. We would listen to it, and we'd dance around the studio and be like, 'I love this! I don't know if it's good, I don't know if it's bad, but we love it,'" he explained. Styles also shared that he loves the sunny, positive vibes he gets from listening to it. "We were driving down by the ocean, and when I listen to it now, it feels like I'm driving by the ocean," he added.
Now let's break down the lyrics. In the first verse of "Golden," Styles croons the lines "I know you were way too bright for me / I'm hopeless, broken, so you wait for me in the sky." By mentioning that his partner is "too bright" and he feels "hopeless and broken" while they are stuck waiting for him, Styles may be hinting that he thinks his lover is out of his league. Many of us have been in relationships before where we felt like we didn't deserve our partner, even if that wasn't true. There are even times where the amount of effort both parties put into the relationship may not always feel equal.
Golden also highlights the importance of breaking out of your comfort zone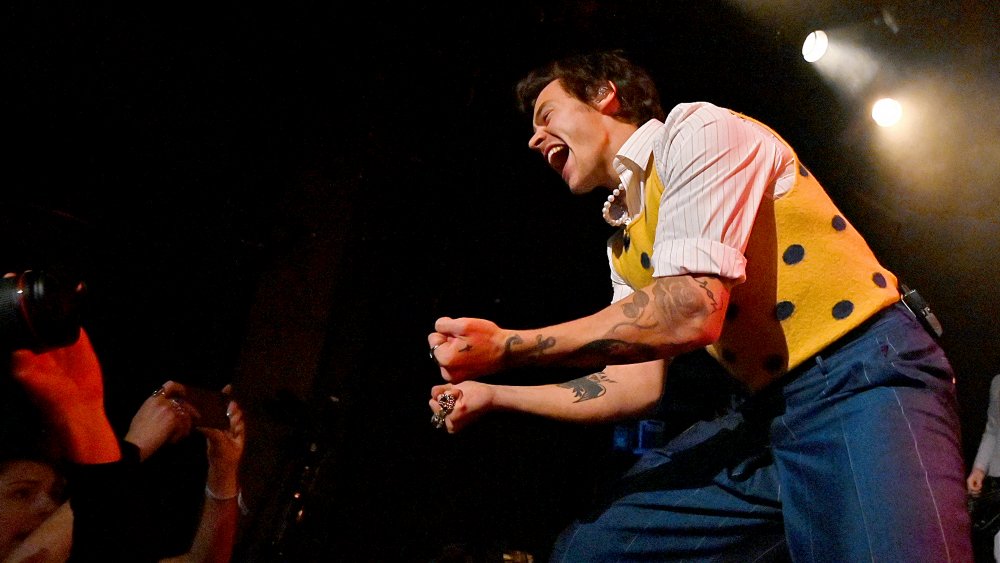 Kevin Mazur/Getty Images
Styles repeats the word "golden" over forty times in this song, but who's counting? Keeping in mind what Styles mentioned earlier about the sunny and upbeat feeling behind "Golden," we can't help but think that the word could be a metaphor for opening yourself to new possibilities. Everyone's comfort zone is different in a relationship, especially when it comes to opening up. Styles ends the second verse with the lines "I can feel you take control / Of who I am, and all I've ever known / Loving you's the anecdote". Although we may never find out if this song is also about the start of his relationship with Rowe, we connect with the lyrics on so many levels (via Elite Daily).
The fear of the unknown is real thing in relationships. People sometimes feel that they must dedicate their entire self to their relationship, which makes it harder to accept when someone else wants to provide for them too (via Psychology Today). While all of this is just speculation until Styles releases line by line commentary on his thought process when writing "Golden," we're excited to see how everyone connects with this gem!