This Long-Lost Scarlett Johansson Movie Is Topping The Netflix Charts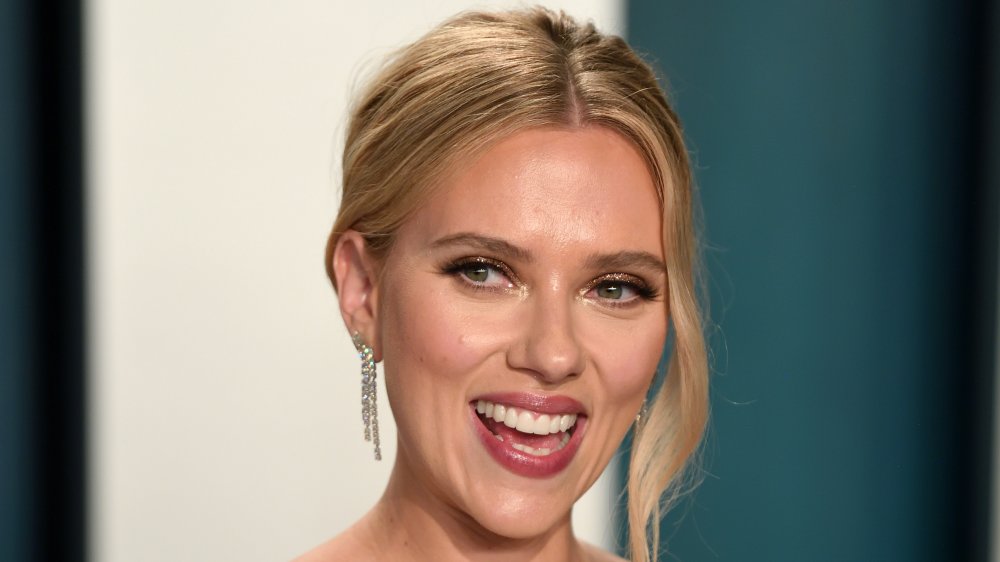 Karwai Tang/Getty Images
Actress Scarlett Johansson is known for many iconic film roles, from her recent turn in Marriage Story, to a sexy yet tragic role in Match Point, to her Black Widow character in the Avengers films (via IMDb). In fact, her superhero is getting its own movie in the aptly titled Black Widow. But due to COVID-19 restrictions, the film's release is being delayed again (via Gamesradar). The first delay saw the film pushed to November 6 of this year, but now we can't expect to see the highly anticipated Marvel movie until May of 2021. 
According to We Got This Covered, the second delay of Black Widow may have Johansson fans hankering for a taste of their favorite star. Thus, there is a certain — some would say lesser known — Scarlett Johansson film that is topping Netflix's most watched movies. Ever heard of Lucy? Apparently it's the seventh most popular movie on the streaming service as of time of writing. So, should you make room in your TV bingeing schedule for the 2014 film?
What is Lucy about?
According to IMDb, Lucy, which was written and directed by Luc Besson, stars Scarlett Johansson and Morgan Freeman. Admittedly, our interest is already piqued. The plot of the film is also intriguing, if not disturbing. Johansson's character, Lucy, is kidnapped by a gang in Taipei and forced to carry drugs in her stomach (via Wired). The drugs enter her system, however, and she becomes superhuman. Because, hey, these things can happen!
Again, the takeaway here is that Netflix viewers are really into this film right now. But not everyone who saw it was super impressed. The Atlantic calls the film "The dumbest movie ever made about brain capacity." The Guardian called Lucy "mindless and mixed up," but also admitted it is a lot of fun. Perhaps that is the secret to why content deprived, pandemic wary TV viewers are watching Lucy. We need nothing else if not mindless fun. Because life is hard right now. Why should our movies be?