What Fans Really Think About The Saved By The Bell Reboot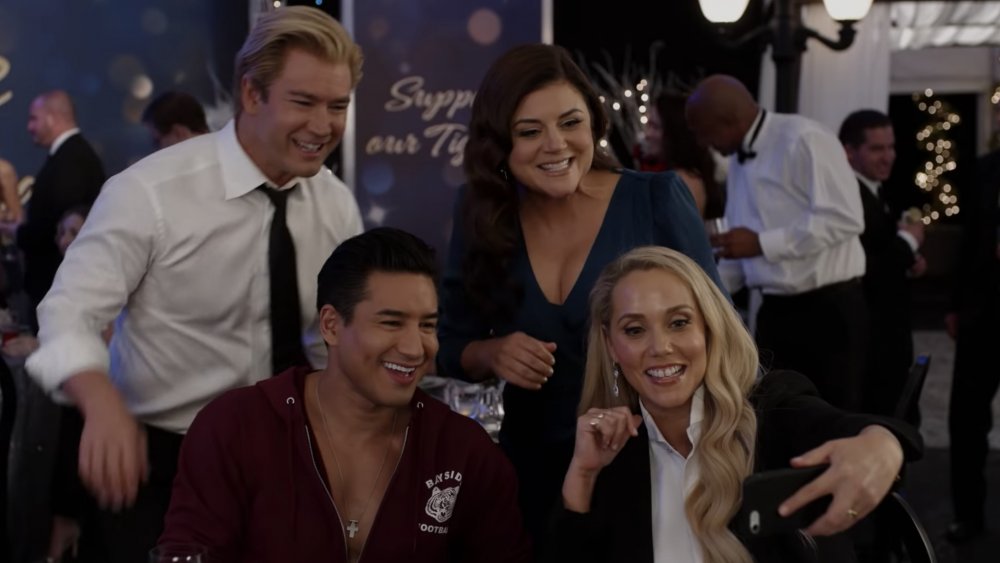 NBC
Just mention the astronomically popular sitcom Saved By The Bell, and a whole generation is suddenly hearing the theme song in their heads. So it's no wonder TV execs thought it would be a great idea to reboot the series now that the kids who loved the original are nostalgia-loving adults. After all, reboots of Boy Meets World, Full House, and other 80's and 90's shows have been met with a great deal of fan celebration. The new Saved By The Bell has a premiere date of Nov. 25 on NBC's Peacock streaming service, and original cast members Mario Lopez, Elizabeth Berkley, Tiffani Thiessen, and Mark-Paul Gosselaar will all be returning to the halls of Bayside High (via People).
The plot of the series opener features Mark-Paul Gosselaar's character, Zack Morris, now the governor of California, who finds himself in hot water when he decides to close down some low-income high schools and send the students to higher-performing schools, including Bayside. And the tone of the show, while updated for modern tastes, is likely to still contain the wholesomness its fans loved. Mario Lopez, whose character, A.C. Slater, is now Bayside's gym teacher, told People "the show is a little edgier" but "not naughty." So what are fans thinking as the premiere approaches?
Twitter is all a-twitter about the Saved By The Bell reboot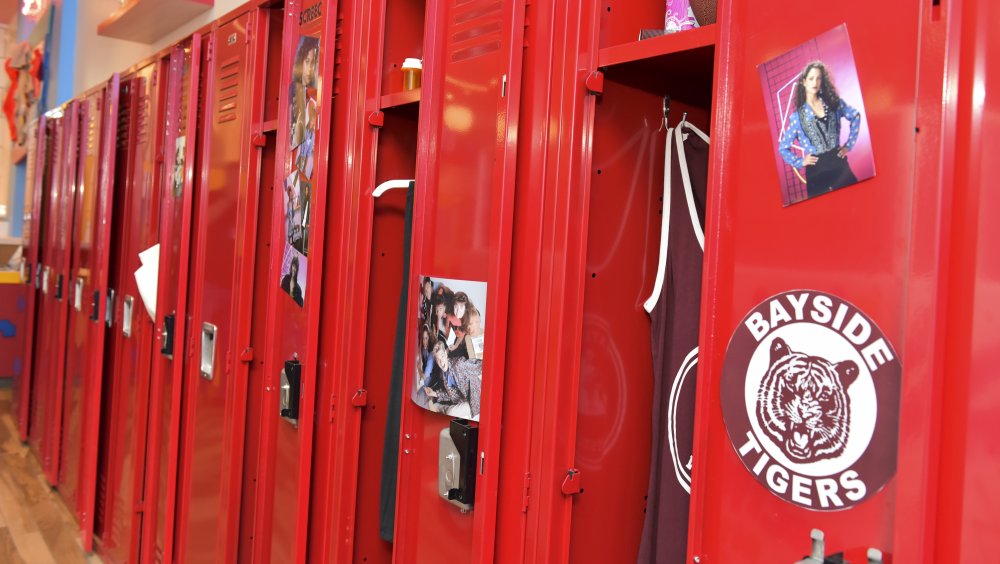 Rodin Eckenroth/Getty Images
While some fans aren't impressed with the trailers they've seen, they say they'll still watch it just to see familiar faces. One person tweeted, "Looks horrible but will give it a try just to see the old cast." And another fan replied to her saying, "It does looks horrible. I'm watching just to see the old cast too!" Meanwhile, other fans of the original Saved By The Bell just aren't having it. One person said, simply but emphatically, "NO," while another expressed frustration with the reboot trend in general, tweeting, "no more remakes. no more reboots."  
There are, however, plenty of fans who are simply excited to see what the cast and creators have come up with. One fan tweeted, "You had me at mom Kelly Kapowski," while another exclaimed, "Kelly Kapowski is back. 2020 might end up alright," and a third said, "It's from the writers of 30 Rock. So it probably is *actually* funny. That is probably the only reason they all agreed to come back."