Why Fans Think Jennifer Garner Announced A Pregnancy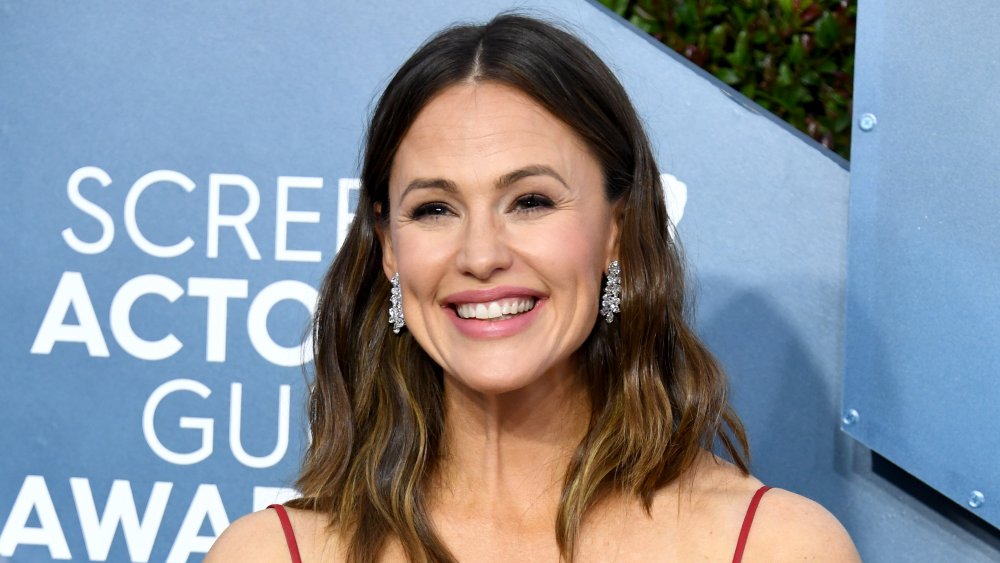 Jon Kopaloff/Getty Images
Another day, and another pregnancy rumor about actress Jennifer Garner. This time, it seems the Hollywood A-lister may have brought the gossip upon herself. The mill started turning when the Instagram darling and mom of three posted a photo of herself holding a big pumpkin. Sounds innocent enough, right? Except inside the big pumpkin was a much smaller pumpkin. Comments quickly flooded Garner's Instagram with questions about whether she was expecting baby #4.
"I thought this was a pregnancy announcement for a hot second," one follower said. "Um.....does this mean there is a little Jennifer behind that pumpkin?" another commenter wondered. It probably didn't help that Garner's caption was somewhat misleading: "When you and your jack-o'-lantern share a vibe..." But the 13 Going on 30 star was quick to shoot down speculation that she is adding to her brood.
This isn't the first time Jennifer Garner has had to deny pregnancy rumors
Upon reading that fans thought she was sharing a pregnancy announcement, Garner quickly responded, "STILL NOT HAVING MORE BABIES. Good grief, I didn't even see it, I just saw matching smiles" (via Today). So that was the "vibe" she was talking about — clearly fans missed it!
Meanwhile, Ben Affleck's ex is no stranger to pregnancy conjecture. In September, Garner shared a video of herself wearing overalls — and fans asked if she was having another baby. Apparently they detected a tiny bump? "I am 48, have three healthy kids, and am not — and never will be — pregnant. We can lay that pupper to rest," the perpetually-peppy star assured her followers. She then gamely added, "Have (I) gained the COVID-19? Possibly. But that is another story."
Well Jen, we love you for your self-deprecating sense of humor. Here's hoping people will stop asking you if you're pregnant. But we aren't holding our breath.