Kim Kardashian's Private Island Birthday Party Has People Seeing Red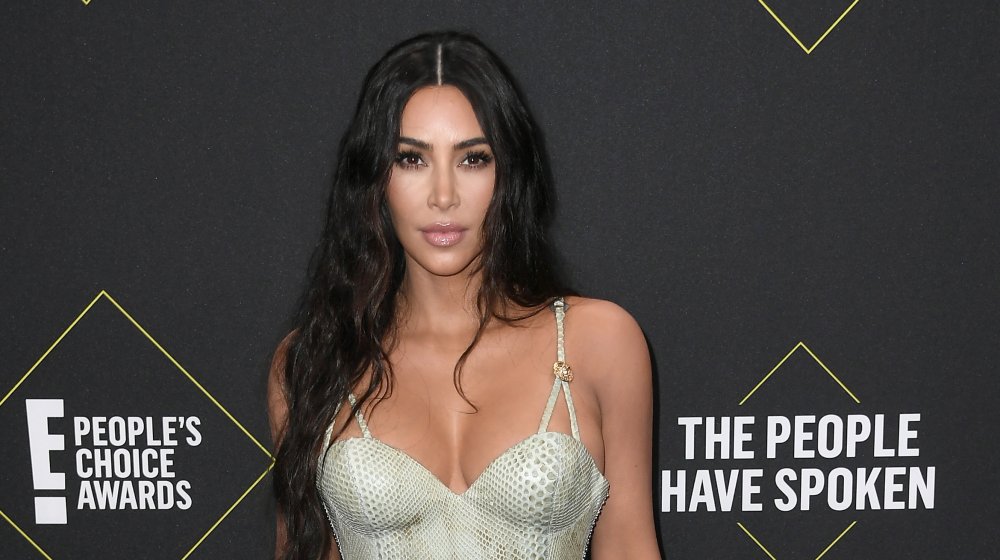 Frazer Harrison/Getty Images
This week, Kim Kardashian took to social media to share picture of her recent 40th birthday bash. Dressed in a metallic gold dress, Kardashian posed on the beach with family members and friends — none of whom were wearing masks. Kardashian was quick to explain that she had taken precautions, considering the ongoing COVID-19 pandemic. "After 2 weeks of multiple health screens and asking everyone to quarantine, I surprised my closest inner circle with a trip to a private island where we could pretend things were normal just for a brief moment in time," Kardashian tweeted.
According to Kardashian, it was important for her to gather the most important people in her life for the celebration of a milestone birthday. "For my birthday this year, I couldn't think of a better way to spend it than with some of the people who have helped shaped me into the woman I am today," she proclaimed. However, fans didn't exactly respond to her posts well.
Fans were furious at Kim Kardashian for traveling during the pandemic
Kim Kardashian made sure to acknowledge her privilege, writing, "I realize that for most people, this is something that is so far out of reach right now, so in moments like these, I am humbly reminded of how privileged my life is." However, her acknowledgement just didn't cut it for many fans. "When your friend couldn't attend her moms's funeral because of COVID and Kim is swimming with whales," one noted. "If you understood your privilege then you would've kept this private instead of posting it for all the less privileged to see," another said.
Some chose to share their frustrations in a more humorous way. Several tweeters referenced a classic Keeping Up with the Kardashians moment where Kourtney Kardashian tells her sister, "Kim, there's people that are dying." According to TMZ, Kardashian sought out an island without any COVID-19 cases. However, sharp-eyed viewers noted that, while Kardashian and her guests were happily mask-free, masked waitstaff had to trust the guests had obeyed the two week quarantine.
Notably absent from the festivities was Kardashian's husband, Kanye West, who, according to Page Six, had a work commitment.