Here's Why Jeanise Jones Wasn't Too Happy About Being In Borat 2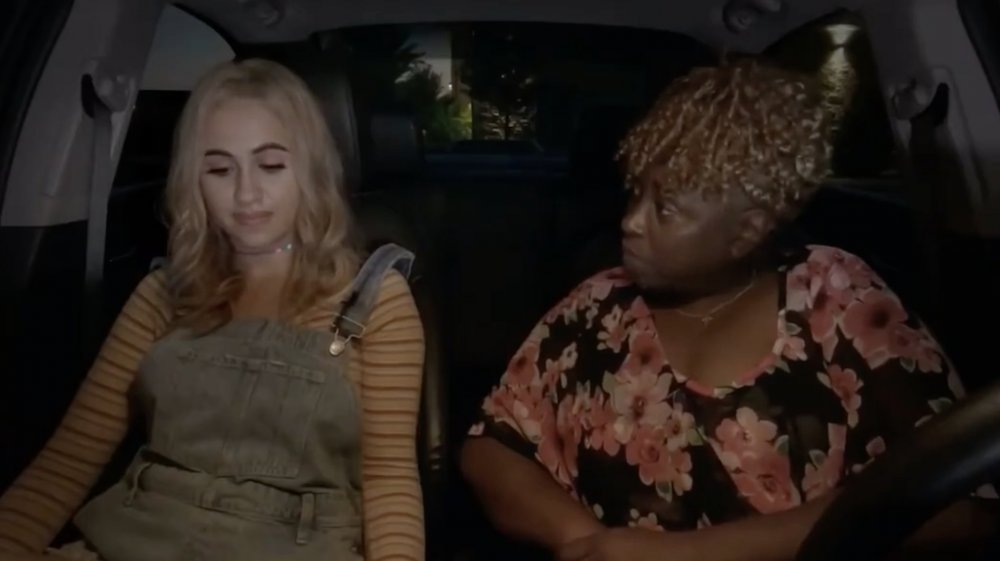 Amazon
Looks like everyone's talking about Borat Subsequent Moviefilm (aka Borat 2), the latest offering from British satirist Sacha Baron Cohen, either with glowing praise or with thumbs-down. The Atlantic called the movie "an exposé...shining a light on the darkest corners of [American] society and revealing them for what they are," while President Trump was among those unimpressed with Cohen's brand of humor. He recently told reporters that Cohen was "a creep" and "a phony guy. And I don't find him funny" (via USA Today). Rudy Giuliani found himself having to defend himself on Twitter after he was seen in the film appearing to put his hand down his pants in a hotel bedroom in front of the actress playing Borat's daughter. 
But one surprising critic of the movie is neither a politician nor an actor. Jeanise Jones, a 62-year-old grandmother from Oklahoma City, claims she was asked to participate in the film under false pretenses and now feels that the producers took advantage of her caring nature.
Jeanise Jones thought she was helping a teen in danger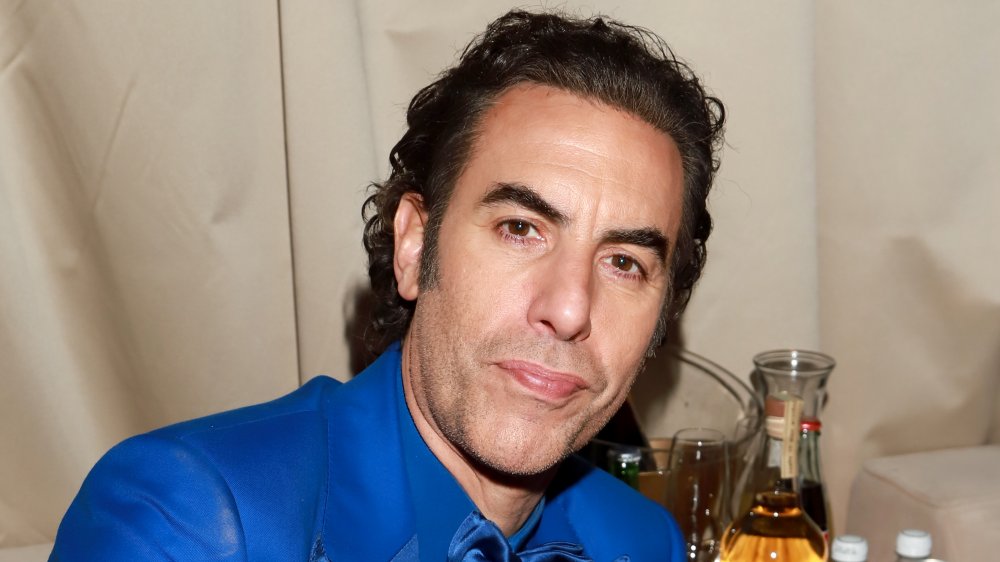 Arnold Turner/Getty Images
As Jones explained to Page Six, she was approached at her Baptist church by the Borat producers, who she claims told her she would be featured in a documentary about an underage girl who was being groomed by her father to marry an older rich man. She agreed to be the babysitter for Borat's teen daughter "Tutar" — actually a 24-year-old actress named Maria Bakalova. The camera captures her shocked reaction as "Borat" uses a clicker to make "Tutar" obey commands, produces a dog dish for her water, and tells Jones, "The strings in her brain might break if you try to teach her" (you can view the preview here).
Thinking she was actually helping a sex-trafficking victim, Jones tried to advise Bakalova's character not to listen to her "liar" father, who supposedly wanted her to get plastic surgery before her arranged marriage. The movie also shows her confronting Borat (see it here) and convincing him to change his mind about his daughter's fate. "You find your baby, and you tell her she don't have to do that!" she says. 
The churchgoing grandma is currently unemployed
Once Jones saw the previews for the film in late October and realized it was actually a satire, she felt "betrayed," as she told Page Six. "I was just kind of shocked and that it was that kind of movie," Jones said, adding that she had enlisted her church's congregation to pray for the young woman. 
In a phone interview with Showbiz 411, Jones added, "I totally believed [Bakalova] was 15 and that he had left her there with me. She told me she was being groomed to be Donald Trump's mistress if she didn't find another rich husband. She had to find a rich husband to save her father. I believed her, she was good."
Jones's pastor, Derrick Scobey, agrees that the Borat producers took advantage of a good-hearted woman of faith. He recently set up a GoFundMe page to compensate Jones for the alleged defrauding and to help pay bills. (Jones was paid just $3600 for her film appearance, and she was laid off from her job of 32 years as a result of the COVID-19 pandemic.) 
Calling Jones "one of the most authentic people I've ever met," and the "moral compass" of the film, Pastor Scobey adds, "One good thing that has come from this is that Jeanise doesn't have to worry about 'Tutar' anymore. She has WORRIED about this young lady for a year."