Lesley Stahl's Trump Interview Received A Frightening Response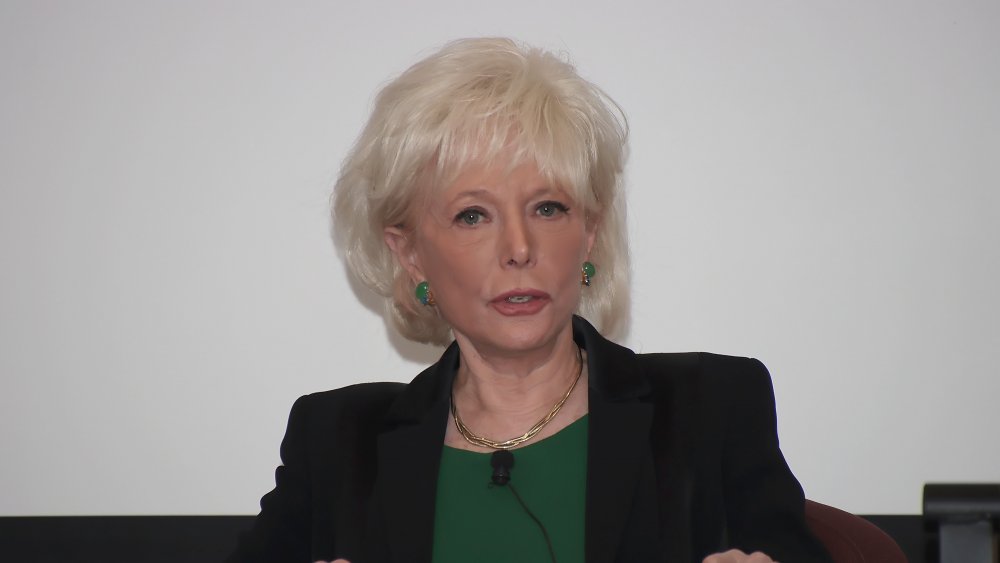 Donald Kravitz/Getty Images
On Sunday, CBS aired the clip of President Donald Trump cutting short a 60 Minutes interview with Lesley Stahl. Trump had been irritated and offended by what Stahl had warned would be "tough questions," and suddenly said "I think we have enough of an interview here, Hope. OK? That's enough," before walking off the set. Stahl waited a few minutes in case he might return, but he did not. CBS viewers, however, were not the first people to see this clip of the interview, as Trump himself made the bold choice to share it on his own Twitter account in advance of the scheduled airtime (via Business Insider). Trump tweeted he was choosing to share the clip to demonstrate the "bias, hatred and rudeness on behalf of 60 Minutes and CBS."
His followers were enraged on his behalf, as one would expect, but what no one expected was that one enraged person would go so far as to make threats against Stahl and her family.
Police are investigating a death threat against Lesley Stahl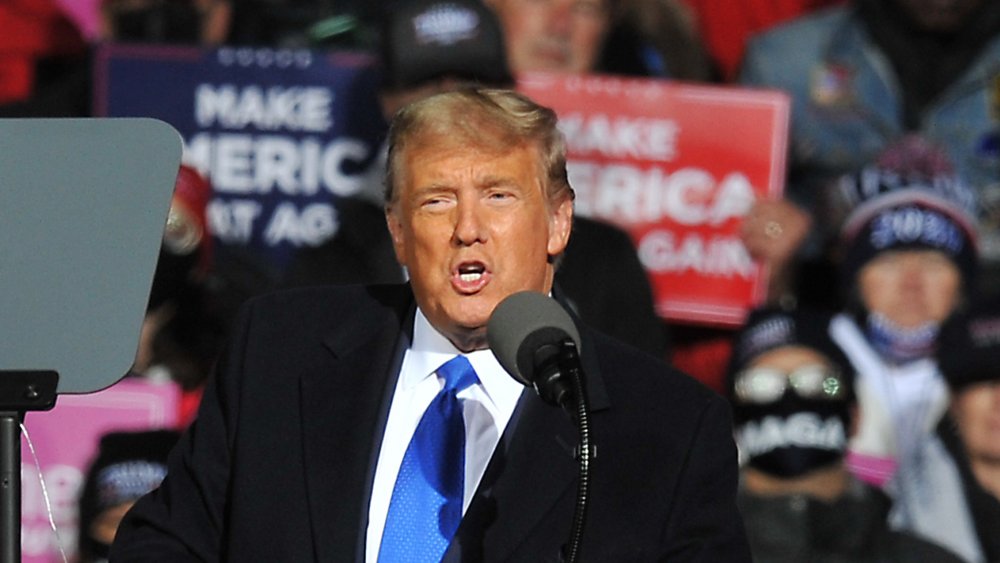 Steve Pope/Getty Images
Law enforcement sources told TMZ that a death threat call was reported to LAPD around 9 AM on Thursday, October 22. The caller reportedly directly threatened the lives of Stahl and her family and also said something about neo-Nazis. In response, CBS is now providing Stahl and her family on the West Coast with around-the-clock security detail. The police have reportedly opened an investigation into the call and that investigation is ongoing to try and determine who made the threat.
Stahl had appeared somewhat taken aback when President Trump walked out of their interview, and said, while she awaited his return, that she still had multiple questions she didn't get to ask him. When he didn't return, she turned her attention to her interview with Vice President Pence. Stahl asked him why he thought the president walked out, but he didn't give her a direct answer.
Stahl, who is 78 years old, currently does not leave her home without security guards accompanying her, and her residence is being carefully guarded as well to ensure her safety when she is in her home.