What You Don't Know About Lesley Stahl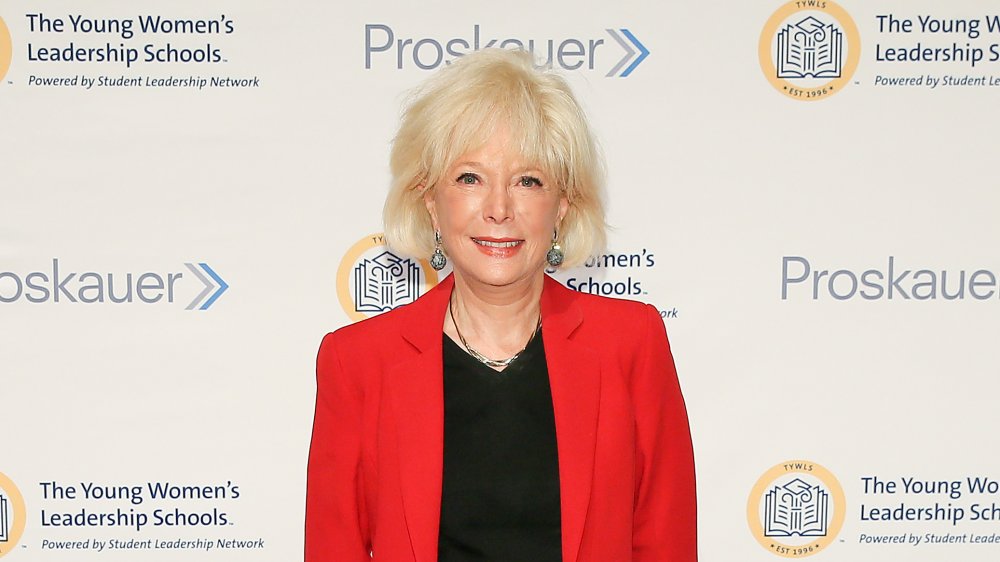 Jemal Countess/Getty Images
We know her as the host of 60 Minutes, and as one of the country's best-known and most experienced journalists. Lesley Stahl made waves again this week for that one interview, the one that saw President Donald Trump get up and walk out after he complained that she had been asking hard questions in an exchange that was caught on television. "You brought up a lot of subjects that were inappropriately brought up right from the beginning," Trump had said. 'You're president. Don't you think should be accountable to the American people?" Stahl responded (via Metro).
The president shouldn't have been surprised — after all, she had interviewed him three times before — when he was named Republican nominee; during his first TV sit-down interview as president-elect, and during a one-on-one after his second year in office (via CBS News), so he likely would have known what to expect.
Stahl is probably one of the most decorated journalists of her time. She's won a number of Emmys for her special reports, including one on the controversial Guantanamo Bay prison facilities and another on China's real estate bubble. She's also won an Edward R. Murrow award for feature reporting and an Alfred I. DuPont-Columbia University Silver Baton for a special report on the effects of the UN sanctions against Iran on the country's children.
Plus, there is another side to Lesley Stahl, one in which she is a wife, mother, and grandmother.
Lesley Stahl is helping her husband battle Parkinson's disease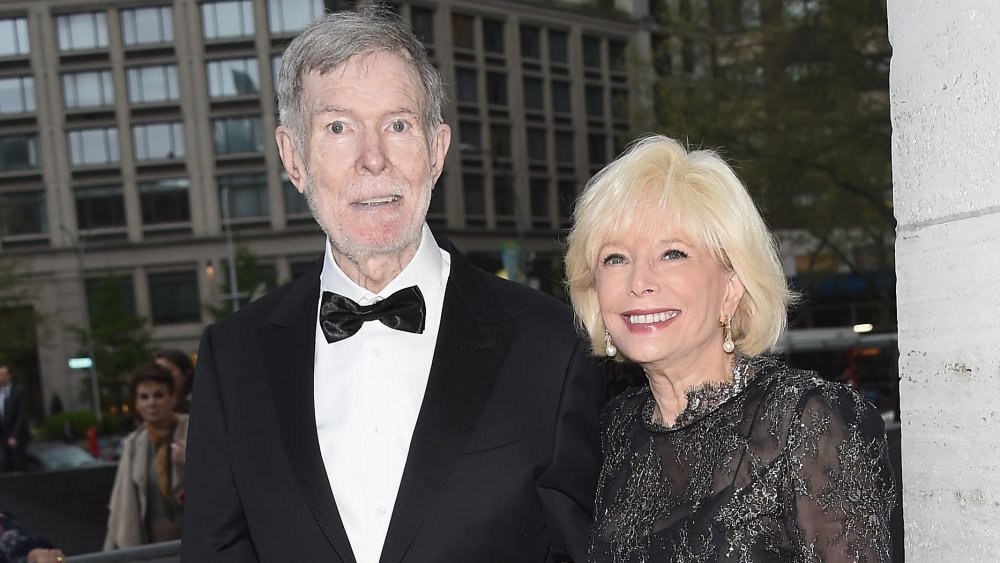 Gary Gershoff/Getty Images
Leslie Stahl is married to screenwriter and journalist Aaron Latham, and her powers of observation must have helped her notice that things weren't quite right with her husband. In 2018, she told Brain & Life that she'd noticed changes in the way Latham was walking during a trip they took 11 years prior. "I'm a very slow walker, and his pace was slower than mine," Stahl recalls. "We were on a trip with our daughter and her boyfriend, and she kept saying, 'What's wrong with Dad?'"
Latham was subsequently diagnosed with Parkinson's disease, and Stahl has been supporting him ever since. She used the research skills that she had honed as a journalist to track down under-reported and innovative ways for Latham to cope with the disease, including boxing, which Stahl says her husband enjoys. "From the very beginning, boxing had a dramatic, positive effect on Aaron. It not only helped Aaron physically [with the stiffness and tremors], but it did a lot for his confidence. He goes religiously, twice a week," she says.
"He's semi-retired, but he continues to write; it just takes longer now," Stahl says, adding that he's also directing plays, which she thinks "he's really good at."
Lesley Stahl celebrated becoming a grandmother with a book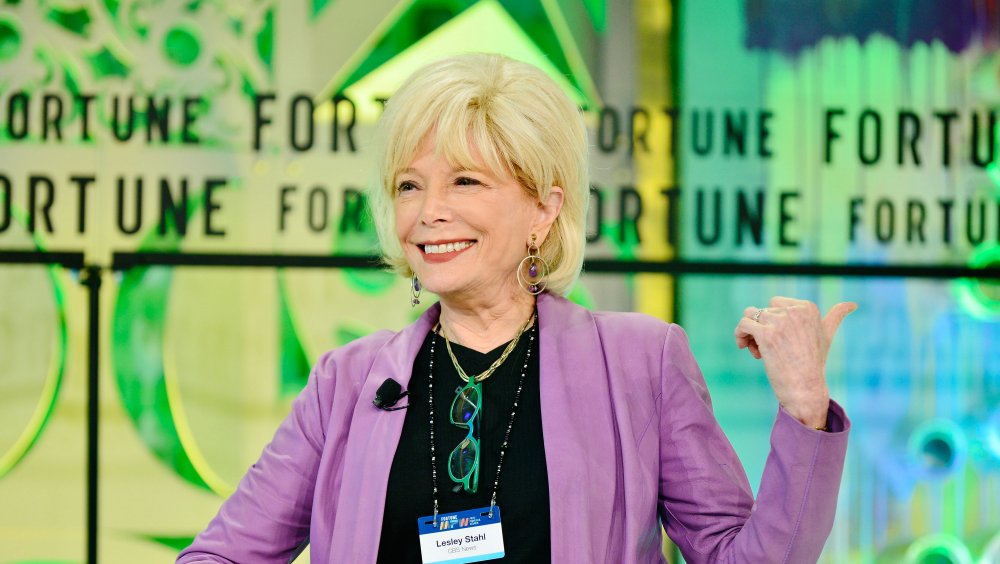 JerodHarris/GettyImages
The veteran journalist has a daughter and two granddaughters — and it is thanks to them that Stahl says she found new meaning in life. In an excerpt published by Brightly, Stahl writes: "Becoming a gran exhilarated me with a new purpose. The change was so big and granular and unexpected, I wanted to understand it. So I took out my reporter's notepad and a tape recorder and set off on a journey, a quest, to find out what was happening to me. Does it happen this way to all grandmothers?" The result is her book, Becoming Grandma: The Joys and Science of the New Grandparenting.
Her quest to discover what it meant to be a gran — or in her words a "LOL" (little old lady) — helped her define what it meant to be in a public position of influence and to be a grandmother at the same time. "People have said to me, "Are you nuts? Writing a book about being a grandmother? Telling everyone you're that old?" It made me feel I was going to out myself, break some kind of taboo, like Betty Ford admitting she had breast cancer," she writes. "The implication is that admitting you're an LOL is self-destructive. Did you know that LOL has two meanings? "Laugh out loud" is one; "little old lady" is the other, known in the plural as "lollies." Which is funny because Lolly is what my grandchildren call me."
Lesley Stahl once went on a 'gran tour'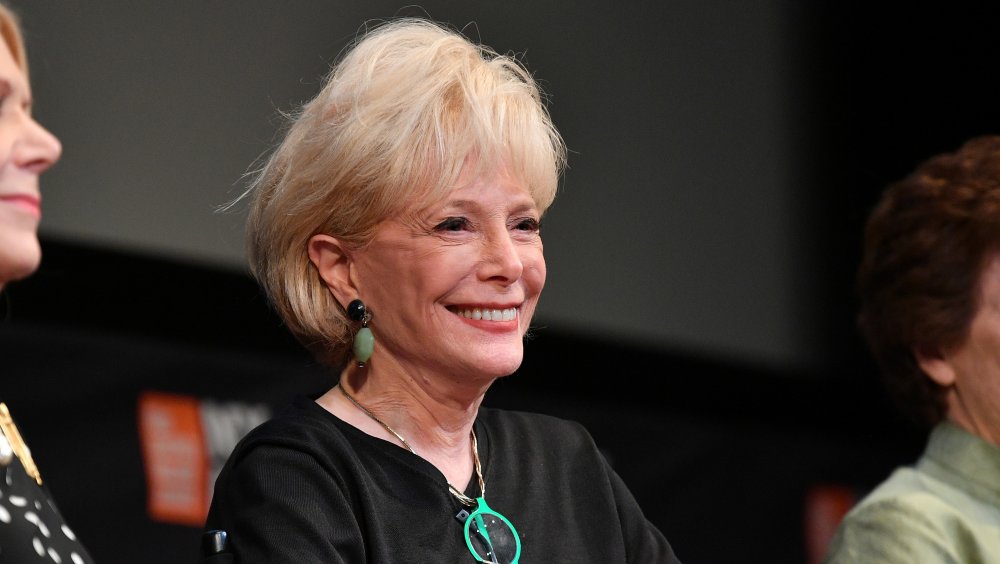 Dia Dipasupil/Getty Images
As her journey continued and as she spoke to other women who shared her experience, Stahl says she discovered something new. "As I explored the subject, I looked into the biochemistry of grandmothers, the history, and the economics. Because my own experience was based on just two grandchildren, both of whom are still very young, I went on a 'gran' tour, asking my friends, my colleagues, experts and Google to help me understand the emotions, duties and problems inherent in the new American grandmothering," she writes (via Brightly).
"One thing I found out early is that most grans are besotted. Just when you think your days of falling madly in love are long past, you look down at that baby and find yourself in a rapture, going limp. Having grandchildren is why they say old people are happier than young people. And why, as my father-in-law used to say, this is a pretty ol' world," Stahl says.
It's good to know that Stahl has taken to grandmothering as well as she has to being a journalist.