The Truth About Joni Ernst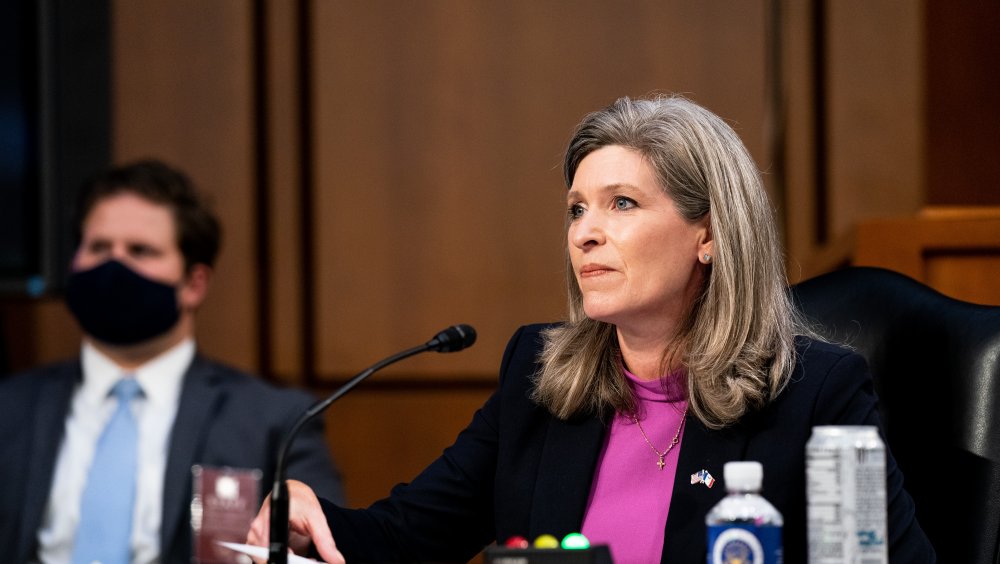 Pool/Getty Images
Joni Ernst is something of a comeback kid in Iowa politics. She won her first race for her senate seat six years ago thanks to a late surge against her Democratic opponent, Bruce Braley — and she's hoping to pull the same kind of upset this year as she runs against a new Democratic challenger, Theresa Greenfield. Again, pollsters are calling the race too close to call; "I call it 'anyone's guess who's going to win'" Iowa State University elections expert Kelly Winfrey told The Gazette.
Ernst is the fourth highest-ranking Republican in the senate, and one of the most powerful women in the country. But in a profile published in Time in January of last year, Ernst was also positioned as one of the most vulnerable of the Republican senators who were coming up for re-election. She's now known for flubbing a debate question, which went viral on social media. The debate moderator asked Ernst to name the break-even price of soybeans, and Ernst pegged it at $5.50 — nearly half of the actual price of $10.50, giving her opponent the opportunity to tweet a clip of the exchange with the caption: "A Senator from Iowa should know the price of soybeans."
Joni Ernst says she has been fighting for Iowa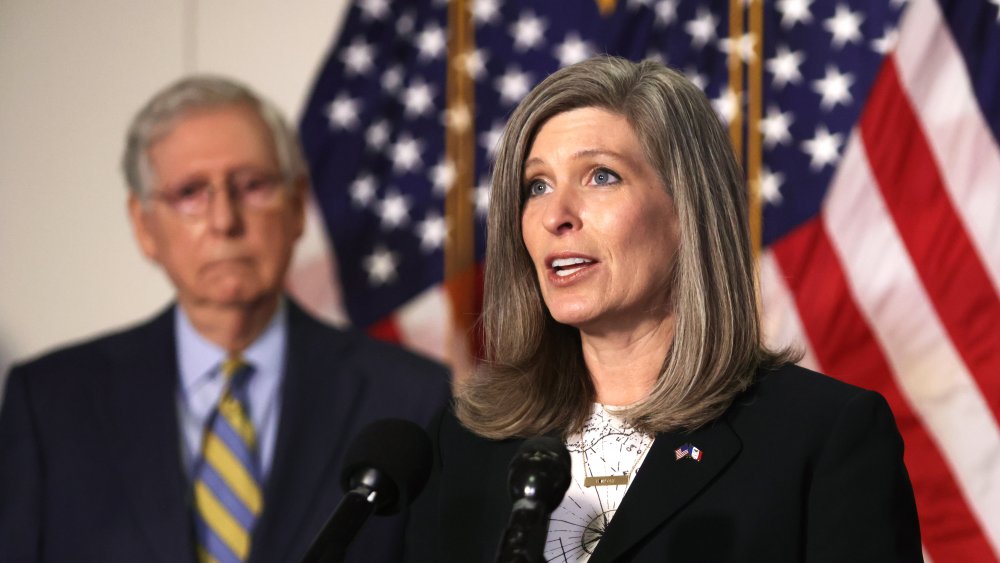 Alex Wong/Getty Images
The debate flub notwithstanding, Ernst insists she has her state's best interests at heart. "I have been fighting for Iowa," Ernst says, per The Gazette. "I was born and raised in Iowa. I live just a few miles from the farm where I was raised. And every Sunday when I get up and take my mother to church, I'm looking my neighbors in the eye, I'm looking my community members in the eye, I'm listening to them, not only what their opportunities are but their challenges, too. And I'm projecting that in Washington, D.C."
Ernst spent 22 years in the Iowa Army National Guard. She also has a political background, serving in the Iowa state senate from 2011 to 2014, before she was elected to replace Senator Tom Harkin, a Democrat who retired in 2015. Farming is on top of Ernst's legislative agenda, and she says she has worked hard to meet the state's agriculture needs. Ernst also says she is the highest ranking member of the #MeToo movement within the GOP. She says that she was raped in college by someone she knew and that her ex-husband physically abused her. Ernst has worked with New York Democrat Kirsten Gillibrand to fight sexual assault in the military. 

Joni Ernst voted to confirm Justice Amy Coney Barrett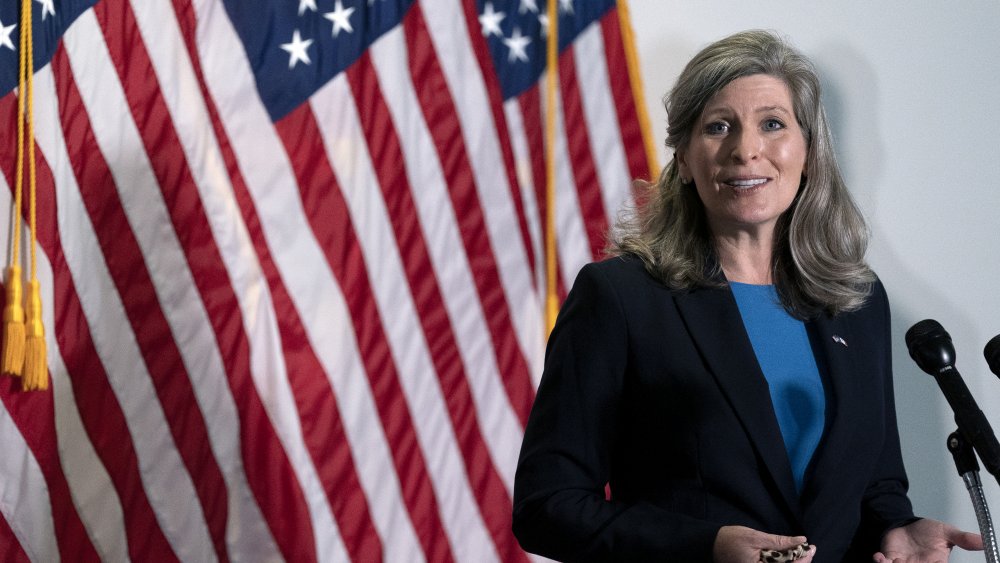 Stefani Reynolds/Getty Images
Ernst voted to confirm new Supreme Court Justice Amy Coney Barrett and released a statement noting she was proud "to have been a member of the judiciary committee witnessing Judge Barrett as she went through the confirmation hearings answering very difficult questions coming from both the left and the right. And the fact that we have seen her as such a brilliant legal scholar, as an extraordinary jurist, someone who has been commended by folks both on the left and the right as she moved through this process, not a single note in front of her" (via KWQC).
Ernst's senate opponent, Theresa Greenfield, painted the incumbent senators's position in a slightly different way, saying: "Senator Ernst put party loyalty ahead of her responsibility to Iowans. Instead of passing a robust phase-four stimulus package to get hardworking Iowans the help we urgently need, Ernst spent the last month doing exactly what she promised not to — flip-flopping on her pledge not to fill a Supreme Court vacancy during an election year..."
It now remains to be seen whether Iowa will send Ernst back to the senate, or pick Greenfield to send in her place.